The cheapest online dating websites and apps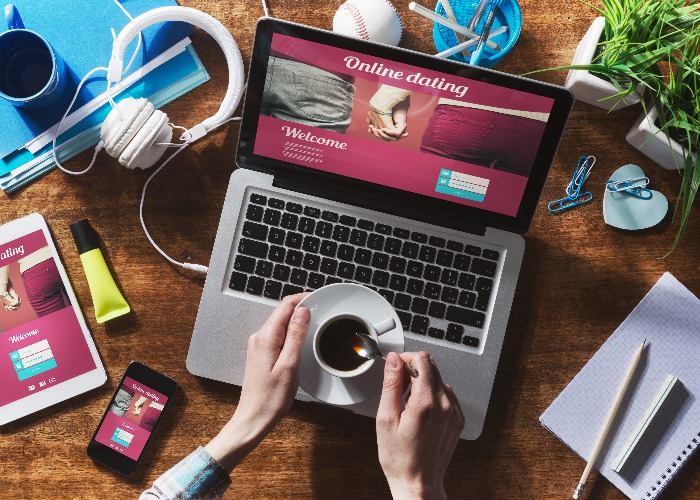 Want to give online dating a go? We compare the top dating websites and apps.
Free membership
Most dating websites entice you by allowing you to become a member for free. This normally involves a quick sign-up and writing a short description about yourself.
Afterwards you can search to see if the website has the man or woman of your dreams.
Having a free membership offers an insight into the various websites but it severely limits what you can do.
For example, Datingdirect.com allows you to view profiles and send 'winks' to anyone you like the look of, but you can't message people or chat with them until you pay out for a subscription.
Such is the case for most of the top sites.
Before rushing to subscribe to a dating website, it's a good idea to become a free member of several and then choose the one that suits you the most.
Subscriptions
The benefits of subscribing vary from website to website.
In general, paying for membership means that users can view full profiles, see who has viewed their profile, upload photos, message users directly and chat online.
But with over 1,700 sites to choose from in the UK where do you start? And which are the best value?
Popular dating websites
Match.com and Datingdirect.com have millions of members.
Both are very straightforward to use, but given the size you could lose hours trawling through profiles.
Pof.com, or Plenty of Fish, also has the numbers on its side with 90 million members.
If you're too shy to write a witty sales pitch in your personal profile, Mysinglefriend.com offers a solution. A willing friend can write your personal description to spare you the trouble.
But if you're looking for a more systematic approach to online dating, Parship.co.uk boasts a free, in-depth psychometric test, which suggests compatible members based on the answers submitted.
Be2.co.uk also swears by the scientific approach and claims it has a success rate of 40%. The site has over 20 million registered users so it must be doing something right!
Similarly, eharmony.co.uk has an in-depth, extensive Relationship Questionnaire designed to gather lots of information to find you a suitable match.
Taking the opposite stance is Friendsreuniteddating.com. This website doesn't trust questionnaires or scientific methods of matchmaking. Instead, it uses the basis of getting to know local singles in your area.
Meanwhile, Loveandfriends.com is aimed at professionals and allows members to send e-cards to each other, an interactive feature which can break the ice when contacting other members.
Loopylove.com also adopts a fun atmosphere with video messages and fun interactive tools.
The cost
Dating is never an inexpensive pastime, wherever you do it. Each website has a charge for upgrading from a standard free membership to a subscription.
Here's a table showing the different costs for subscribing to a range of the most popular dating websites:
| Website | One-month membership | Six-month membership | 12-month membership | Notes |
| --- | --- | --- | --- | --- |
| | £29.99 | £59.94 | n/a | You can get 30% when you sign up making the cost either £20.99/£41.97/ £41.94. But prices revert to those listed. |
| | £29.99 | £77.94 | n/a | |
| | n/a | £51 | £81.40 | |
| | n/a | £119.40 | £178.80 | |
| | £28.00 | £79 | n/a | There is also an option of subscribing for a week for £10. App only subscription costs are £9.99/£27.99/£54.99/£79.99 |
| | £24.99 | £59.94 | n/a | There is also the option of a three-day trial for £2.97. |
| | £19.95 | £59.95 | n/a | |
| | n/a | £167.70 | £179.40 | |
| | £39.99 | £119.94 | n/a | There is also the option of 3-day trial at £4.98. |
| | n/a | £149.94 | £179.88 | |
*Only men pay for subscription. Women can have full access for free.
All the websites offer a discounted price if you subscribe for more than a month.
Overall, Be2, eharmony and Parship.co.uk are among the most expensive dating website.
Yet each of them use highly specific psychometric testing, which they claim can save you a great deal of time in your search. The eharmony questionnaire is particularly rigorous!
But Plenty of Fish is where you will find the best value. It has millions of members in the UK and worldwide and also uses psychometric tests for profiles built up around more than just hobbies for a more accurate match based on your personality.
Make sure that you're completely certain that the website is right for you before you hand over your cash and subscribe.
Always take the time to read the terms and conditions and ensure that you understand them.
None of the websites offer refunds, so it may be a good idea to subscribe for a single month at first, rather than going for the full six months.
Also be aware that some dating websites, such as Match.com, automatically extend your membership when your initial subscription has ended, unless you actively cancel it.
Dating apps
One way to save on the cost of dating websites is to try one of the many dating apps that have risen in popularity over the last few years.
Tinder is the most famous of the lot. It shows you people in your area and allows you to connect with them by swiping left.
There's also Bumble, where only women can make the first move to get in touch.
These apps are free to use but you can pay to unlock more functionality.
Niche dating websites
If none of the above seems the right place for you to find love, then there is a whole range of other niche dating websites bursting with members.
Think your beauty is wasted on normal mass dating websites? Try beautifulpeople.com - a site for the not-so-modest where you can hunt for someone as attractive as yourself.
The newspaper you read often points to the way you view the world and many titles have their own dating section. Telegraph Dating and Guardian Soulmates are just a couple of examples of bustling hubs full of witty and well-written profiles.
For the gamers out there too busy on Skyrim or Fallout 4 to meet people, dateagamer.com has over 150,000 single gamers ready to find love. There's also greensingles.com, a dating site for people who are interested in helping the environment.
Lastly, mylovelyparent.com is primarily designed around children helping their older parents to find love after a loss, separation or divorce.
The website allows your child to sign you up, write a profile and search for matches. It works for mums and dads but the service now also extends to endorsing older aunts, uncles, sisters, father-in-laws etc.
Call me old fashioned…
With so many online dating websites to choose from it can all get a little confusing.
So our final tip is to save your cash for a pint at your local pub and try out your cheesiest chat up lines on the locals. You never know, it might just work!
Tell us where you've found love in the comment boxes below.
This article has been updated.
Be the first to comment
Do you want to comment on this article? You need to be signed in for this feature