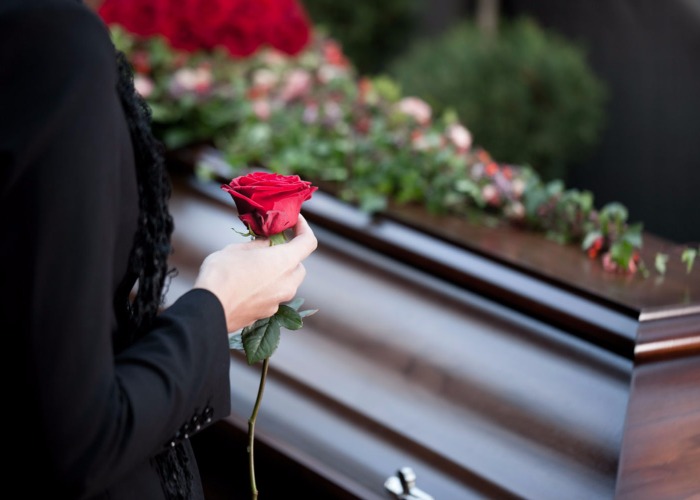 The cost of cremations and burials has soared in the last year according to new figures. Here are some ways to manage the bill and other financial help that's available to help pay for a funeral.
The rising cost of dying
The cost of cremations and burials in the UK have surged to record highs, according to new analysis.
Funeralabooker, a funeral comparison service, looked at 2017 cremation and burial fees set by public and private crematoria and cemeteries.
It found the average cremation fee is now a whopping £753, while a burial costs a staggering £1,792.
Worryingly, the research finds these costs can vary significantly depending on your postcode, with cremation fees as high as £999 or up to £18,064 for burial in some parts of the UK, according to Funeralabooker.
Cremation and burial fees are unavoidable, and these are just the start of the overall costs of a funeral.
A separate report by SunLife last year revealed the average funeral is now £3,897, with the overall cost of dying coming to a staggering £8,802 per person.
Sadly, many families fail to plan for these unexpected bills.
So here are a few ways to spread the costs and where to find financial help if you need it.
Funeral plans
Funeral plans have received mixed press over the years, with some excluding items you would have thought would be included as standard. Some also only cover cremation and not burial.
Then there's the argument that you might as well keep the money in an interest-paying account, which also gives your family or friends the ultimate flexibility when it comes to your funeral.
Among the advantages of funeral plans are that they remove the burden of planning and paying for your funeral from others. What's more, a funeral plan is exempt from your estate for Inheritance Tax purposes.
Another big advantage is that many plan's costs are fixed at today's prices. With funeral prices continuing to rise, this could be a considerable benefit.
Generally you can spread the cost of funeral plans over a few years or many years. In the latter case, which is only open to people aged 50 or over, you'll make monthly payments for life or until around 90.
The older you are when you take out the plan, the higher your monthly payments will be.
If you die within a couple of years of taking out the plan, the money you've already paid in will be paid back to your estate.
It's worth noting that the cost of the funeral could ultimately be less than the money you've paid for the plan. That's the risk of paying for it over time.
Some plans increase their payout in line with inflation, but that means your premiums will also increase.
And note that spreading the cost of your plan will work out more expensive overall than paying for it in one lump sum.
Life insurance
If you're in relatively good health as you approach your old age and you have life insurance, you might be contemplating stopping it. However, it could pay for your funeral, and perhaps provide some money for your partner, particularly if you have little savings and no pension.
If you don't already have a life insurance policy in place, then the older you get the more expensive it will be. But if you're in decent health then life insurance is usually better value than an over 50s plan.
Compare life insurance policies
Over 50s plans
These have been heavily advertised as an alternative to life insurance for older people.
You pay a fixed monthly amount in and your estate will receive a lump sum when you die. The catch with these plans, as with paying for funeral plans in monthly instalments, is your payments in could exceed the eventual payout.
As there's no medical check, unlike with life insurance, over 50s plans are often aimed at people in less than perfect health. If your health is slowly declining and you want to leave something to pay for funeral costs, an over 50s plan is an option.
However, if you have some savings you'd probably be better paying for a funeral plan and taking advantage of fixing the cost. If your health is OK, you're arguably better off with either life insurance or a funeral plan, depending on how much money you have saved.
Funeral Payment from the Social Fund
If you're on a low income and receiving certain benefits, you could get a Funeral Payment from the Government's Social Fund to help pay for the cost of the funeral.
You can only claim if you're arranging a funeral for a partner or child, a close relative or close friend.
This can help pay for things such as burial/cremation fees, funeral expenses, travel costs and costs of transporting the body within the UK.
You need to download form SF200 from the GOV.UK website.
You must claim within three months of the funeral.
Bereavement benefits
If your husband, wife or civil partner died on or after 6 April 2017 you may be entitled to the Bereavement Support Payment.
This will pay you a one-off lump sum of up to £3,500, followed by monthly payments of up to £350 for 18 months to help with costs.
If your spouse or civil partner died before 6 April 2017 then you may be entitled to a one-off tax-free lump sum of £2,000 with a Bereavement Payment.
There is also the Bereavement Allowance and Widowed Parent's Allowance for people on low incomes, which are available to those who lost their partner before 6 April 2017.
Family and friends
If you know there won't be enough money to pay for a funeral, you could ask family and friends if they would be happy to pay some or all of the costs.
This is a potentially awkward discussion, but will arguably be better than dying and leaving other people to pick up the tab.
It also means you should have some say in the funeral planning.
Set up a crowdfunding page
Finally, you could look to the kindness of strangers to help fund a funeral. According to charity JustGiving, more and more people are setting up crowdfunding pages to help cover costs.
It says more than 2,000 people have chosen this route so far in 2016, raising £1,300 on average.
Be the first to comment
Do you want to comment on this article? You need to be signed in for this feature