Energy regulator warns of price 'rollercoaster'
Do you want to save this article to read later? You need to be signed in for this feature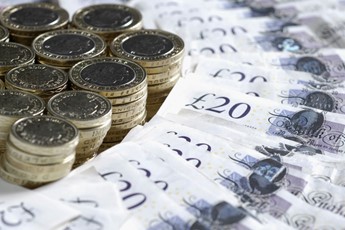 The chief executive of Ofgem says that supply shortages and rising demand for gas will lead to bills continuing to rise.
The chief executive of the energy regulator Ofgem has warned that UK energy supplies are on a "rollercoaster" and prices are likely to continue rising.
Writing in the Daily Telegraph, Alistair Buchanan described Britain's energy reserves as "uncomfortably tight".
He writes: "If you can imagine a ride on a roller-coaster at a fairground, then this winter, we are at the top of the circuit and we head downhill – fast. Within three years, we will see the reserve margin of generation fall from about 14% to less than 5%."
He says that Ofgem predicts gas supplies will need to be double by 2020 to fill the gap left by the closure of coal and oil power stations, to meet Government environmental targets, and the lack of other viable alternatives.
But this gas is likely to be more expensive and in higher demand from other countries. He also forecasts that shale gas – obtained by hydraulic fracturing, or fracking – isn't likely to be available in sufficient quantities to plug the gap.
"We have to face the likelihood that avoiding power shortages will come at a price," he concludes.
Saga estimates that the average household's weekly expenditure on energy nearly doubled from £13.50 in 2005 to £26.03 in 2012.
The cost of investment in green energy is also likely to push the average energy bill up by £95 a year, according to Government figures.
The Government is hoping its recently-launched Green Deal, offering loans to fund energy efficiency improvements which are repaid via a household's energy bills, will lead to a drop in energy consumption.
For tips on getting a cheaper tariff, read How to pay 2011 energy prices! and for advice on saving energy around the home, take a look at Ten ways to save on energy.
Compare gas and electricity prices
More on energy bills