Critical illness insurers cash in on gender ruling
Do you want to save this article to read later? You need to be signed in for this feature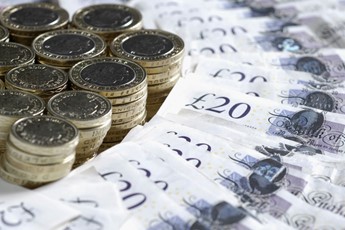 New European law has led to many insurers increasing the cost of their critical illness insurance policies.
There has been a marked shift in the price of critical illness insurance policies since the introduction of the European Union gender directive last month.
Before the directive came into force it was predicted prices for critical illness cover would rise by around 6% for men and 16% for women.
This is because insurers would no longer be able to use gender when pricing policies. But research from CI Expert shows inconsistent price changes across the market with some providers pushing prices down while others make policies a lot more expensive
This suggests that insurers have used this period of change to manipulate the market and re-set their prices to acquire more customers.
Changing prices
Bright Grey, for example, raised guaranteed premiums for a 40-year-old female by as much as 51.2% whereas Aviva has reduced rates for a 50-year-old female by 11.1%, according to CI Expert.
So why are prices so turbulent when prior to December all the predictions said they would only shoot upwards?
Alan Lakey, spokesperson for CI Expert, says instead of simply reacting to the market and changing prices accordingly, insurers have also taken this opportunity to readjust prices to bring in new customers.
The company has studied quotes between 9th October 2012 and 9th January 2013 and found that, in general, Bright Grey, Scottish Provident and Aegon have levelled the highest increases and LV= the lowest, when looking at a £100,000 plan over 25 years.
What's changed?
Lakey says the inconsistency between providers is due to the fact that some have pushed prices up overall to allow for the fact they can no longer juggle the business from males to females.
This is because, he says, no insurer wants its business to be heavily weighted in favour of either males or females.
On the other hand, some insurers have brought prices down as they have realised that previous prices were too high and "they are now looking to gain business that previously they had priced themselves out of".
What has caused the price difference?
The main impact on pricing across the insurance market is the gender directive, which was implemented on the 21st December.
As women live longer, they typically were able to get cheaper deals on protection insurance. However, as gender can no longer be used when pricing policies, they are now having to pay more.
Some insurers have also factored in new tax rules into their pricing.
What do the insurers say?
Phil Jeynes, spokesperson for PruProtect, says most insurers saw a surge of interest back in December as customers tried to secure a deal before prices shot up.
Looking back on this year, Bright Grey spokesperson Neil Cameron says there have been a lot of price movements, as expected, and he says this will continue "until the market finds an equilibrium".
While Mark Jones, Head of Protection for LV=, says over time he expects prices to settle at a more consistent level, but remain higher than before the gender directive came into force.
Will prices remain this way for the long term?
Although it's evident insurers may have used recent law changes to manipulate prices, "insurers are repositioning themselves all the time so they don't really need an excuse" explains Kevin Carr, Chief Executive for Protection Review.
He says there were already lots of rate changes every month and the first quarter of this year was always going to be a bit all over in the place in terms of pricing while insurers find their feet.
Peter Chadborn, director of Plan Money, agrees with Carr. He says: "It's very likely insurers have used the introduction of gender neutral rates and the subsequent pricing volatility as a measure to attract new business".
Although there's little to be done when prices rise, Tom Baigrie, co-owner of Baigrie Davies and LifeSearch, says he expects rates to become more volatile over the coming weeks when providers have started to form opinions on their data post the changes.
And he warns that "no one should wait in hope of lower premiums as stuff happens and you should get covered before it does!"
Make sure you shop around
This type of price volatility illustrates how important it is to shop around when you're buying insurance. In the case of critical illness cover, as some insurers have actually lowered their prices, you could end up with a much better deal than if you'd have bought it last year.
More on insurance