Capital One Balance Visa: new 0% credit card for bad credit borrowers
Do you want to save this article to read later? You need to be signed in for this feature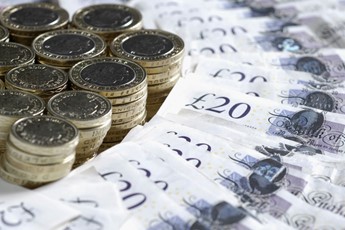 Capital One's new Balance Visa offers a six-month 0% period. And best of all, most borrowers can get their hands on it, even if they have a bad credit record.
Capital One has launched the Balance Visa credit card, offering an interest-free period that most borrowers will be able to get their hands on.
Ordinarily 0% cards are only available to the best borrowers with the most spotless of credit records. That's not the case with the Balance Visa, as it is specifically designed for borrowers with a more patchy past.
The card offers 0% on balance transfers and money transfers until the end of July. That's more than six months free of worrying about interest further increasing the size of your debt. You will be charged a 3% balance transfer fee though.
And be warned that should you not clear the balance by the end of the 0% period, you will be hit with a punishing interest rate of at least 34.9% APR.
So long as the debt you are transferring is not too significant, this is clearly an attractive proposition. And the Balance Visa is just the latest example of attractive cards, with added bonuses, being designed for borrowers with a patchy credit record.
The Aqua Reward credit card
The Aqua Reward card is a card designed to help you rebuild your credit rating but it will also pay you cashback on your spending.
You will earn a rate of 3% in cashback, capped at £100 a year. There is a credit limit in place of £250-£1,600, so you can't go too mad attempting to earn as much cashback as possible.
It is really important to pay off all of your bill each month though, as the APR is a hefty 34.9%.
Capital One Classic Extra
The Aqua Reward card is not the only credit builder card that pays cashback though. With Capital One's Classic Extra you pocket a rate of 0.5%.
OK, so that's not exactly as exciting as 3% cashback, but there's also a £10 annual bonus should you manage to pay your bill on time each month.
Again, it's important to clear your bill in full each month, with an APR of 34.9%. You'll start with a credit limit of between £200 and £1,500.
I just want to improve my credit rating
Of course, not all credit builder cards come with fancy extras like cashback or interest-free periods. Most simply focus on offering a manageable credit limit, so that you can build up a history of paying off your credit on time.
For a full run down of the various credit cards aimed at borrowers with a less-than-perfect credit score, check out our credit builder card tables.
And it's not just about your choice of plastic. There are plenty of other things you can do to boost your credit record. Read How to build an excellent credit history for more.
More on credit cards