What doesn't the Financial Services Compensation Scheme cover?
Do you want to save this article to read later? You need to be signed in for this feature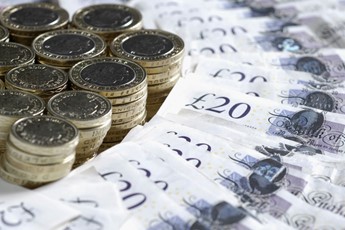 Most of us know the Financial Services Compensation Scheme is there to protect our cash if a financial institution goes bust. But not all financial products are covered...
The Financial Services Compensation Scheme (FSCS) is the UK's statutory fund of last resort for customers of financial services firms. It can pay compensation to consumers if a financial services firm is unable, or likely to be unable, to pay claims against it.
The FSCS protects all UK-regulated deposits up to £85,000 per person per institution, or £170,000 for a joint account.
However, not all products are protected by the FSCS so it's important to double-check your money is safe.
Retail and corporate bonds
Retail and corporate bonds could be easily confused with normal fixed rate bonds, but they are actually very different.
These bonds are basically IOUs written by companies as a way of raising money to grow their businesses. The interest rates can be as high as 6 or 7% – much more than you'd get from a standard savings account.
Companies such as student accommodation provider Unite, Tesco and haulage company Eddie Stobart have all launched retail bonds in the past few months offering attractive rates of interest.
But if you buy a retail bond and the company issuing it goes bust you risk losing all your money as the bonds are not covered by the FSCS.
Peer-to-peer websites
Peer-to-peer websites have been a big hit over the past few years with savers being able to get a better interest rate on their money than available elsewhere.
Zopa, Ratesetter and Funding Circle offer decent headline rates, but deposits are not covered by the FSCS.
That said, the sites themselves would claim the risk is minimal as the company doesn't actually hold the customers' money. Zopa says that when a lender puts money into Zopa or receives repayments from borrowers, the money sits in a trust account at RBS which remains entirely separate from the Zopa business.
Foreign banks
Currently we are seeing a number of foreign banks from countries such as Nigeria, India, Pakistan and the Netherlands offer table-topping savings rates.
But it's not the far-flung banks such as those from Nigeria and India you should be worried about – it's the ones closer to home.
Banks from outside Europe have to be fully regulated in the UK to trade. This means any deposits with them will be protected under the FSCS. But banks from within the European Economic Area can opt for a different type of protection, known as the "Passport" scheme.
This means if they went bust, you'd have to claim money back from the bank's own country's version of the FSCS – which may or may not be able to pay.
Investments
Some investment products also fall under the FSCS and investors can claim up to £50,000 if an authorised institution defaults – but only if their money was mismanaged or they were mis-sold products.
One area where confusion often arises is "structured products". The FSA says that, in general, a structured "deposit"-style product is covered by the FSCS, but a structured "investment"-style product is not.
Any firm selling structured products should be able to tell you if the product in question is covered by the FSCS, although an investigation by Which? last year found some banks and building societies were not making the limit clear to investors seeking advice.
Prepaid cards
Prepaid cards are popular with holidaymakers looking for decent exchange rates and easy access to their cash. But travellers should be aware that money held on prepaid cards is not covered by the FSCS.
This means that if the provider goes bust then cardholders will lose all of the money on their card – which could lead to problems if you're stranded abroad at the time.
Christmas clubs
If you're thinking of saving for Christmas 2013 by using a Christmas club, be aware these are not covered by the FSCS. Customers of Farepak found this out the hard way when the Christmas club collapsed in 2006 resulting in almost 120,000 people losing an average of £400 each.
However some Christmas clubs are safer than others. Last month the Co-operative Group announced it was planning to launch a Christmas savings scheme which provides greater protection for consumers' money.
It will do this by setting up a trust structure to protect savers' cash. Full details will be announced in the New Year when the scheme is launched.
Gift vouchers
If you have gift vouchers or a gift card for a retailer that goes into administration then you're likely to lose your money as these have no protection.
When administrators take over a bankrupt or liquidated business they can decide not to accept gift vouchers even if the shop is still trading. This has been the case with several high profile cases this year including Comet (although administrators Deloitte later changed their minds) and JJB Sports.
Gift voucher holders effectively become creditors of the bankrupt company and will be lucky to see any of their money at all when the firm's assets are sold off.
More on consumer rights: