Wake up your Wealth: a digital financial adviser
Do you want to save this article to read later? You need to be signed in for this feature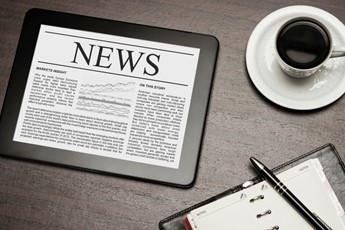 A new website, Wake up Your Wealth, is offering financial advice over the internet. This site has massive potential.
The internet has revolutionised many industries, but in the world of financial advice, not much has changed. Yes, there are sites such as Lovemoney which are great for providing information and general advice for everyone.
But if you're looking for advice that is tailored for you and your circumstances, the web doesn't have much to offer. You either have to make decisions on your own, or you go for a face-to-face meeting with a financial adviser.
However, a new site called Wake up your Wealth has been launched, and it's aiming to offer targeted financial advice over the web. The site wants to offer you help that is relevant to you and your circumstances.
How it works
So how does it work?
Well, sadly, Wake up your Wealth is only offering pension advice right now, but I think the pension offering looks pretty good.
You can start the process with the site's free Pension Predictor tool. Using the information you've given, the tool will generate an estimate of how large your retirement income is likely to be if you carry on as you are.
I suspect that a fair number of users will be disappointed by their predicted pension income. That could push them to try the next stage of Wake up your Wealth's service – the Pension Wizard.
You'll be asked for more information, and the questions will be more searching than just 'how old are you?' and 'how much are you earn?' The questions will try to probe your attitude to risk and your 'financial resilience' among other things.
Financial resilience is jargon for how well you'd cope if your pension proved to be smaller than expected. In other words: do you have other sources of income that could take the strain if things went wrong with your pension?
Allocation pie
With all that information, you'll then get an 'allocation pie graph' which will suggest how you should invest any pension pot you may have. So the pie might suggest you put 15% of your cash in gilts and 25% in UK equities (shares), and the rest in non-uk equities.
At this stage, you're still not officially receiving 'advice' in a regulatory sense. But the big plus point is you can get this allocation information for free. You'll also be given a 'flight path' which will suggest a timetable for gradually switching your pension pot from equities to gilts as you get older.
Advice
If you already have a pension pot, and it's placed with one of 12 providers – including Hargreaves Lansdown and Prudential – the Pension Wizard can then give you some official financial advice.
If you pay £24, Wake up your Wealth will give you an 'initial advice report.' This will tell you the most appropriate low-cost index tracker funds for your investment strategy. Pay another £49 and Wake up your Wealth will implement the strategy for you.
You can also get a regular review of your pension situation if you're willing to pay a minimum of £100 a year.
Simplicity
I like the simplicity of this offering and the fact Wake up your Wealth believes index trackers are the best ways to invest.
On the downside, the site only recommends investing in equities and gilts – there's no place for corporate bonds which surprises me. What's more, Wake up your Wealth can only implement the strategy if your pension pot is with one of the 12 compatible pension platforms (providers.)
Tidy up
That said, if you have a pension pot that is held outside the compatible platforms, you could use Wake up to Wealth's Pension Tidy-Up service. This will advise you whether it's worth moving your existing pot to one of the compatible platforms. This service will cost between £99 and £499, depending on the complexity of your pension portfolio.
Philosophy
All of this advice is based on algorithms and 'decision based scoring.' By asking you questions about your finances, as well as your behaviour and attitudes, Wake up your Wealth can give you targeted advice that is appropriate for you.
The concept of algorithm-based advice is new in Britain, but is already up and running in the US with sites such as Personal Capital and Financial Engines.
There's also a human element to some of the advice. Wake up your Wealth employs a Chartered Financial Planner who signs off all advice given as part of the 'Pensions tidy up.'
The rest of the launch team also appear to be well-qualified and I was impressed when I met two of the directors earlier this month. They're keen to expand and expect to launch a similar investment advice service in 2013, probably followed by other advice areas in 2014 and beyond.
Verdict
As to whether they'll succeed in the end, it's too early to say. I've tried the free tools on the site and they look good but I haven't tried any of the fee-based services.
I certainly think the idea is very strong, and now is a good time to launch such a service. Thanks to regulatory changes, the days of 'free' financial advice are at least partly coming to an end, so some customers may prefer to pay a low fee for simple web-based advice.
And as I've already highlighted, the concept of saving for your retirement using passive index-tracker funds is very sound.
That said, I'm sure many folk will still prefer to get face-to-face advice. And Wake up your Wealth can't help you see your financial 'big picture'. A good financial adviser can show you how your finances link together and help you draw up an all-encompassing financial plan.
But I'll certainly be keeping a close eye on this new service – it's got massive potential and is well worth watching.
More on financial advice and digital finance:
Should you go to a financial adviser?
How to transform your finances in 2013
When should you get financial advice?
Why you must draw up a financial plan