Property predictions: house price hotspots for 2020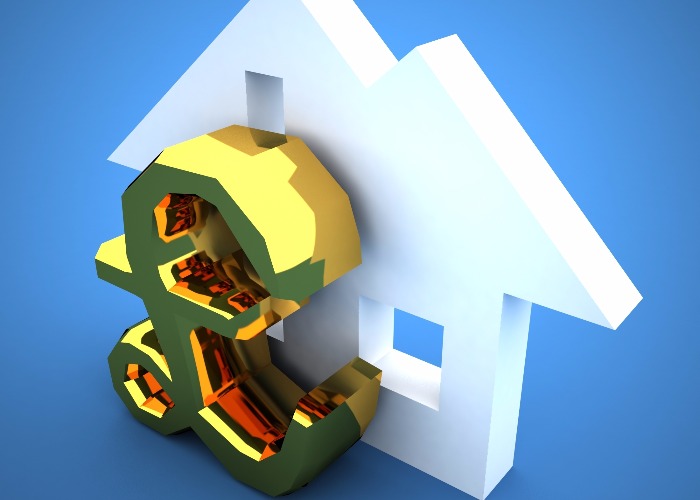 Which towns and cities are likely to see the biggest house price growth next year? We asked those in the know.
The last 12 months have been a bit sluggish for house prices, with only small growth seen across the country as a whole.
According to the most recent figures from the Office for National Statistics, annual price growth in the 12 months to the end of October came to just 0.7%, the slowest rate of growth seen since 2012.
Of course, while the overall picture is pretty mediocre, things are much more varied on a regional basis. Prices in Yorkshire and the Humber, for example, rose 3.2%, while those in London actually dropped by 1.6%.
But looking ahead, which towns and cities are likely to see the strongest growth in the next 12 months? And what is it about them that makes them so appealing to buyers?
Compare mortgage rates with loveMONEY
Birmingham
Birmingham may be the second city, but it has often been overlooked in favour of cities in the south by investors and home buyers alike hoping to see some significant capital growth.
This is a mistake though ‒ as Knight Frank pointed out in a report on the city last year, house prices in Birmingham have rocketed by 45% since 2009.
And what's more, despite this growth, it is still a very affordable option, with an average price of £167,000 according to Zoopla, a good £60,000 lower than the national average.
There are plenty of other draws to the city and its surrounding towns beyond simple affordability.
A host of businesses are setting up shop or expanding in the city, while Knight Frank has also noted the presence of excellent schools also increases demand, with homes in Solihull, Edgbaston and Sutton Coldfield "perennially in demand" for those with young families.
Knight Frank reckons the city is on for double-digit house price growth by the end of 2022, so it's certainly one to watch.
See how much tax-free cash you can release from your home with the Saga Equity Release Calculator
Manchester
Another big city with big house price prospects is Manchester, which has plenty of similar selling points to Birmingham.
The city's skyline has been "transformed", according to property investors Seven Capital, by the investment pouring into the city, bringing with it all sorts of employment and leisure opportunities.
And like Birmingham, it is a far more affordable option for many, with an average price of £172,500 according to Zoopla, having grown in value by 4.9% over the year.
This may not last though, with demand to live in Manchester and the surrounding towns not being matched by the pace of new housebuilding, making further price rises seemingly inevitable.
Liverpool
Sticking with the North West, Liverpool also seems set for another solid year of house price growth.
It's the city with the third strongest house price growth in 2019 according to Zoopla, with prices rising 4.1% to an average of £122,300.
Again, the increased affordability is key here, while the council is spending billions on regeneration projects and young professionals are increasingly heading for the city.
This heightened level of demand is set to push those prices higher again next year.
Bracknell
Looking south, Bracknell in Berkshire is worth a look.
It's pinpointed by Seven Capital as a town set for significant house price growth, thanks to an enormous regeneration project in the garden town worth a whopping £770 million, and with its terrific transport links into London itself.
The fact that it is emerging as something of a tech hub, playing home to firms like Dell and Hitachi, is also attracting an awful lot of buyers to the area, pushing the prices up.
It's also helped by the fact that compared to similar towns, it is much more affordable ‒ typical prices in Bracknell sit at around £362,000, well below that seen in the likes of Woking (£483,000) and Guildford (£534,993).
See how much tax-free cash you can release from your home with the Saga Equity Release Calculator
Northampton
Northampton has had a big year, with house prices already growing by more than 5% over the last 12 months, dwarfing the increases seen nationally.
But there may be room for even more growth, with the town potentially in line for up to £50 million from the government for regeneration, thanks to both the Future High Streets fund and the Towns Fund.
When you think of massive house price growth, Northampton may not be the first location to come to mind, but it's already on the rise, and further investment will make it even more attractive to homebuyers and investors alike.
Compare mortgage rates with loveMONEY
Stevenage
Another property picked out as one to watch by Seven Capital is Stevenage. With typical house prices of around £293,000, it's far more affordable than other commuter towns, and enjoys cracking links into London.
It's not just attractive to those hoping to head into the capital either, with Stevenage itself home to pharmaceutical giant GSK's largest research and development site, while its town centre is set to enjoy a multi-million-pound regeneration, starting next year.
Be the first to comment
Do you want to comment on this article? You need to be signed in for this feature