Slow broadband: 4 factors holding back superfast broadband for all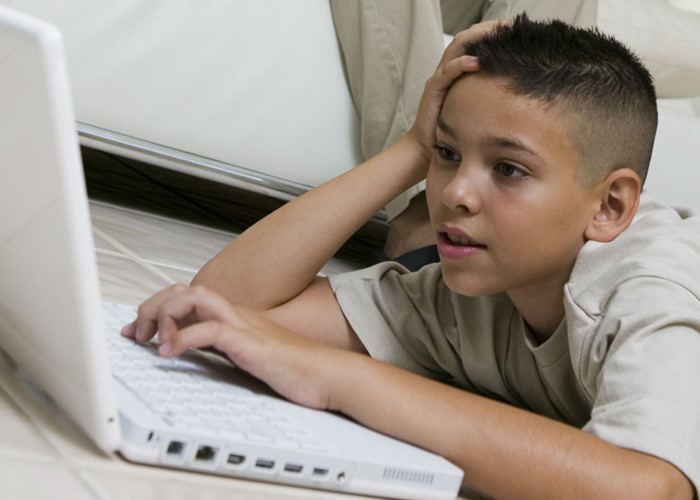 From tax to new-build property designs, there are a few problem areas that need addressing if we're ever going to get fast, cheap broadband.
Boris Johnson is not exactly a man renowned for his grasp of the details.
So when, on the steps of Number 10, he pledged full-fibre broadband for all by 2025, it should come as no great surprise that he was overlooking some of the main factors that hold back such an aspiration.
It's led to an open letter from the broadband industry outlining exactly why we don't already have such superfast internet connection across the country, and what this new Government needs to do in order to deliver it.
Read: Britain's best and worst broadband providers revealed
What is full-fibre broadband?
First of all, it's worth a look at precisely what full-fibre broadband actually is.
As the name suggests, this is where the internet connection is entirely served ‒ from the exchange to your home ‒ by a fibre optic cable. It's also known as fibre to the premises (FTTP).
That's as opposed to fibre to the cabinet, which is something we already have, which uses fibre optic cables under the pavements, but then uses an old-school copper cable running to your actual house.
While this is faster than the old way of doing things, it's still not going to give you anything like the speeds that full-fibre would, of up to one gigabit per second.
The fibre tax
The first point raised in the letter, which was sent by the heads of the Internet Service Providers Association (IPSA), the Federation of Communications Services, and the Independent Networks Cooperative Association, is tax.
Namely the fact that fibre infrastructure is subject to Business Rates taxes, just as any other commercial property.
According to the industry, "significant reform" to the way that fibre cables are taxed would "unlock more ambitious rollout plans".
Want faster broadband? Compare deals with Broadband Genie
Planning requirements
Another concern for the industry centres on the 'wayleave' agreements that firms need to get in order to get access to land and buildings in order to lay cables.
The problem is that it can prove difficult to actually get a response from the landowners, with the letter cautioning that "too often unresponsive landlords delay rollout in urban and rural areas".
The industry bodies argue that some form to allow firms access to that land, even if the landlord goes quiet, will be needed if superfast broadband is to be delivered across the nation.
New build properties
It's no secret that the state of the nation's new-builds has been a concern in recent years, for a host of reasons. Indeed, some large builders have pulled back on their build rate in order to improve the quality of the homes being delivered.
Buying a new build? 6 things to check first
But there also worries around the fact that according to the industry significant numbers of new homes are being built without fibre connectivity as standard.
Obviously, it's very difficult to provide everyone with superfast broadband if many of the new homes delivered each year can't actually cope with the infrastructure required for that connectivity.
The Government has already carried out a consultation on whether new-build homes should be required to be able to handle these superfast connections, but there's been radio silence since on its response to the consultation.
The open letter called for the Government to stop sitting on the fence and push forward with plans to mandate fibre connections for all new homes.
Compare broadband deals with Plusnet
Skills
The final issue identified by the broadband industry which is holding back nationwide superfast broadband is the shortage of engineers with the requisite skills.
The industry bodies called for investment in digital and engineering skills to be "prioritised", pointedly noting that businesses within the industry need to be able to compete for "global talent" in order to fill the "ever-increasing skills gap".
Some providers have explicitly pointed to Brexit as likely increasing labour shortages within these areas, making it even harder to bring in people with the skills needed to deliver this infrastructure revamp.
Given his apparent enthusiasm for our exit from the EU, it's unlikely that the Prime Minister agrees.
Want to save a bundle? Compare cheap Sky TV, broadband and landline deals
Overcoming the fibre scepticism
Only time will tell if Johnson really is serious about his broadband aspirations and acts on any of these issues. Without doing so, the idea of full-fibre broadband for all is little more than a pipedream.
But there will be other hurdles to overcome too, namely the somewhat sceptical attitude many of us have towards the fibre connections already available.
Ofcom reckons that some form of fibre connection is available to 94% of homes, meaning a vast number of properties in the UK could potentially enjoy some pretty decent speeds.
And yet a study by Which? found that a paltry 44% of us have actually gone for a fibre deal.
There are a few reasons here, from being unconvinced that fibre would actually deliver a more impressive speed than their current connection to simply being unsure if fibre is even an option in their area.
But it's an important reminder that if we are to enjoy these huge speeds and the benefits that come with them, politicians aren't the only ones that need convincing.
Don't overpay for your broadband
If you haven't switched broadband in a couple of years, there's every chance you're being ripped off.
Why? Because recent research highlighted how broadband firms are charging existing customers the best part of £200 a year more for the identical service being offered to new customers.
So even if you're happy with your service and speed, you should still ensure you aren't getting ripped off by regularly shopping around for cheap broadband deals.
*This article contains affiliate links, which means we may receive a commission on any sales of products or services we write about. This article was written completely independently.
Be the first to comment
Do you want to comment on this article? You need to be signed in for this feature