Income protection: what additional mental health support does your insurer provide?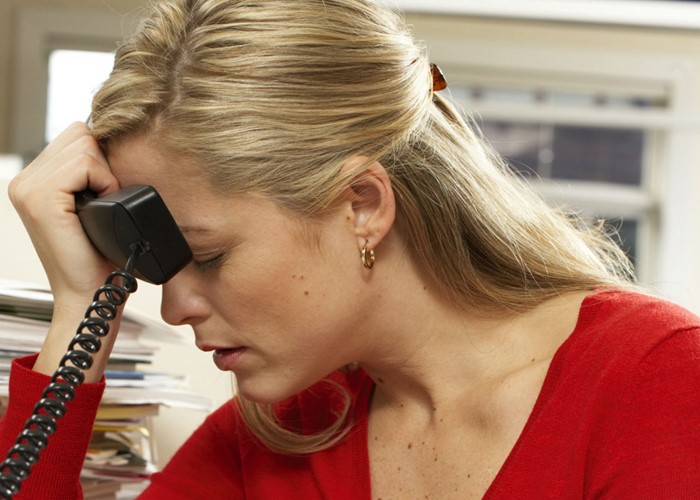 With mental health behind so many income protection claims, it's worth reviewing what additional services your insurer provides.
There are plenty of good reasons to want to have some form of income protection insurance in place, particularly if you are self-employed.
The policy provides real peace of mind, security that should anything happen regarding your job or your health leaving you unable to bring in your usual salary, there will be an income to cover the essentials beyond statutory sick or redundancy pay.
However, it's notable just how significant mental health is here. According to various insurers, mental health issues are the most common reason for claims on income protection policies.
This is perhaps not that surprising when you consider that the most recent Adult Psychiatric Morbidity Survey (APMS) suggested that as many as one in six of us have some form of mental health issue at any one time.
Nonetheless, it's worth recognising that when it comes to mental health insurers can offer more than simply the chance of a payout.
A host of insurers have attempted to rise to the challenge of improving our mental states, by providing a range of additional benefits and services that may give your mental health a boost.
Here is what you can benefit from if you take out an income protection policy with some of the nation's big names.
If you don't yet have income protection but would like to find out how much it'd cost, you can compare policies here with Active Quote.
Aegon
Aegon customers can tap into its health and wellbeing service, provided by Health Assured.
You have around the clock access to qualified and experienced counsellors, who can offer support and guidance on everything from grief and emotional issues to consumer rights and debt problems.
This service isn't just for the policyholder either - close family members, such as your partner or children, can make use of it too.
British Friendly Society
Policyholders with the British Friendly Society get access to up to three counselling sessions with Square Health at no extra cost.
Square Health also provides up to four virtual GP sessions, as well as a 'health MOT'. The mutual has a wellbeing hub on its site too to provide advice on how to improve your health, both physical and mental.
Holloway
Holloway provides a member assistance programme, which is delivered by Care First. It's a 24 hour, 365-day service allowing members to get access to counsellors via a freephone number.
In addition, there is a video-based and therapist supported online cognitive behavioural therapy programme which can provide help.
LV=
LV= offers policyholders remote access to more than 5,000 medical professionals through its Doctor Services, allowing you to book private appointments through its app or over the phone.
When it comes to mental health, you can benefit from five remote sessions with a qualified mental health professional per year with no additional cost. Treatment can include things like counselling and cognitive behaviour therapy.
In addition, members have access to a 24-hour care line offering counselling over the phone absolutely free.
Royal London
If you take out a policy with Royal London, you'll get access to a dedicated nurse from a firm called RedArc.
The nurse will provide tailored and personal support to you, your partner and your children whenever needed, and can provide advice on additional services that might help you.
Scottish Widows
Scottish Widows offers a Care service, which is provided by RedArc.
It works in much the same way as Royal London's service, with policyholders able to access a dedicated nurse who can provide them with advice and guidance on a host of mental health topics, and it's available from day one of your policy.
Vitality
Vitality has made a name for themselves by rewarding policyholders for being more healthy, and those benefits apply to income protection customers too.
It's no secret that physical exercise can provide a mental boost, so Vitality's promise of 40% off monthly gym fees may help you to keep mental health issues at bay.
The insurer has partnered with a host of health-focused businesses to provide policyholders with discounts which could also make a difference. For example, you can get 30% off an annual subscription to the meditation firm Headspace.
Zurich
Zurich offers clients access to an independent team of counsellors, advisers and legal experts through its support services initiative.
This can mean short-term counselling for up to six sessions, with a suitable counsellor appointed within two days of the initial assessment. If support is needed over a more long-term basis, referrals can be made.
Find out how much cover will cost
If you don't yet have income protection but would like to find out how much it'd cost, you can compare policies here with Active Quote.
*This article contains affiliate links, which means we may receive a commission on any sales of products or services we write about. This article was written completely independently.
Be the first to comment
Do you want to comment on this article? You need to be signed in for this feature