Is your car at risk of keyless theft? Nissan Qashqai, Ford Fiesta & Focus all on burglars' lists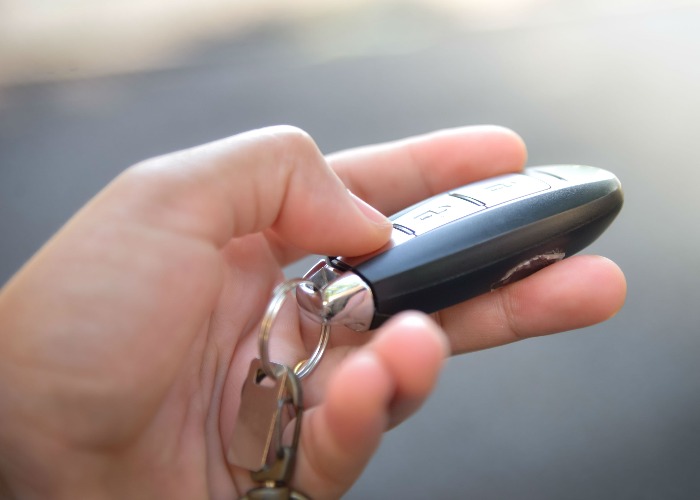 Keyless technology makes cars more susceptible to theft, with popular models like the Ford Focus and Nissan Qashqai among those most at risk.
Four in five of the most popular cars in the UK are at risk of "keyless theft", according to new findings from Which?
The consumer group found that the Ford Fiesta, Volkswagen Golf, Nissan Qashqai and Ford Focus were all at risk.
Meanwhile, the Vauxhall Corsa was the only top-selling car not susceptible to keyless car crime, as it does not use the technology.
Which? analysed data from the German General Automobile Club (ADAC), who assessed 237 keyless cars, finding that all but three models were vulnerable to theft.
If you have the latest model of Land Rover Discovery, Range Rover, or Jaguar i-Pace, you're in luck, as these were the only three keyless cars not at risk.
Which? criticised car manufacturers for not doing enough to prevent theft.
"Thieves have been using keyless theft for several years, but manufacturers continue to make new models that can be stolen this way, meaning that there is an ever-larger pool of vehicles for thieves to target."
What do car insurance terms really mean?
Car theft on the rise
Data from the Home Office shows that car theft has spiked by almost half in the past five years.
Almost 112,000 cars were stolen in 2017-18 – up from 75,308 in 2013-14 – and there's a strong likelihood much of that is due to keyless car crime.
Criminal gangs, who hijack keyless technology to steal cars, were partly to blame for increased theft.
A reduced police force – with officer numbers declining by 15% since 2006 – also played a part in the rising numbers of stolen cars.
Although most cars are susceptible, the majority of cars targeted were from premium brands including Audi, BMW and Mercedes.
Find out the cheapest ways to finance a new car
How does keyless theft work?
Ordinarily, you'd have to have your keys on your person to access your car.
However, criminal gangs use a device called a 'relay box' to increase the signal from your car keys, allowing them to unlock your car from distances of up to 100 yards.
One thief waves the device near your front door, which then triggers another device held by another person closer to the car.
The car acts as if the key-holder is present and unlocks the doors, allowing thieves to press the start button inside and drive away.
Rent out your car: providers, what you could earn, insurance issues & more
What you can do to protect yourself
Which? recommend taking the following steps to reduce your chance of theft.
Firstly, if you can't park in a garage, be sure to park in a well-lit area overnight, as this is when most cars are stolen.
Hide any valuables from view, as these can make your car look more appealing to thieves.
Consider using a steering wheel lock, which costs around £120 and will prevent criminals from driving away with your vehicle.
You could also consider investing in CCTV, especially if you live in a high-risk area.
Lastly, hide your keys from view and never leave them near your front door.
To read the full list of cars susceptible to keyless theft, click here.
Search for a cheaper car insurance quote with Confused.com
*This article contains affiliate links, which means we may receive a commission on any sales of products or services we write about. This article was written completely independently.
Be the first to comment
Do you want to comment on this article? You need to be signed in for this feature