NS&I to cut Premium Bond prize rate and other savings products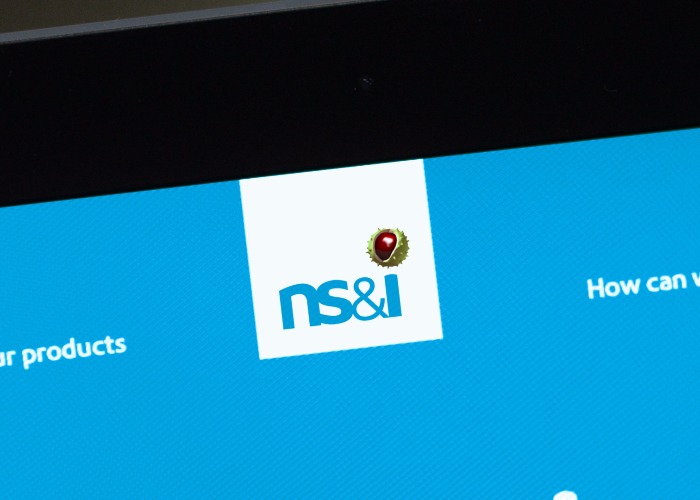 Premium Bond prize rate to be cut from 1.4% to 1% while a raft of other savings products will be slashed by up to 1.75% in a move that will hammer millions of savers.
Savers have been dealt a massive blow after it was announced that the rates on many popular products will be slashed, including Premium Bonds.
National Savings & Investments, the Government-backed savings institution, said it will be slashing rates on a wide range of its products by up to 1.75% in November in a bid to reduce the amount of cash flowing in from desperate savers.
When the Bank of England cut the Base Rate of interest to a record low of 0.1% back in March to prop up the pandemic-hit economy, banks quickly began slashing savings rates to little above 0.
However, NS&I announced shorty afterwards it was scrapping its planned rate cuts and dramatically increasing its net financing target for the year in a bid to better support savers during the crisis.
As a result of staying the same, many of its rates jumped up the best buy tables and loads of savers began piling in.
Now, NS&I clearly feels it needs to stem the in-flow of cash and has announced it will be cutting rates by a far greater level than was originally planned earlier this year.
We'll run through the full list of changes below, which really highlight the bleak situation facing savers in the current market.
Premium Bond rate slashed to 1%
Starting in the December draw, the Premium Bond prize rate is being slashed from 1.4% to 1%.
It means your odds of winning anything with a £1 Bond will fall from 24,500 to one to 34,500 to one and there will be a million fewer prizes up for grabs (falling from 3.8 million to 2.8 million).
The 0.4% rate reduction is one of the biggest one-off cuts to Premium Bonds we've ever seen – and it's worth noting that it far exceeds the 0.1% planned reduction NS&I had cancelled earlier in the year 'to support savers'.
You can get a better rate elsewhere
Given their massive popularity, the changes will affect millions of Brits, who may well be looking to move their savings as a result.
While it can't really be compared to a traditional savings account given that it pays prizes rather than interest, it is significant that the rate cut means it's no longer the most generous access account on the market.
At the time of publishing, it was possible to get a rate of up to 1.2% on easy access savings products.
Take the pain out of rate-hopping: savings platforms compared
Variable rate savings cuts
Elsewhere, there are even bigger cuts in the pipeline.
As you can see from the table below, the rate on Junior ISAs will be slashed from 3.25% to 1.5%, a drop of 1.75%.
Income Bonds will also drop by more than 1% and the Direct Saver rate will fall from 1% to just 0.15%
| | | |
| --- | --- | --- |
| Product | Current rate | Interest rate from 24 November 2020 |
| Direct Saver | 1.00% | 0.15% |
| Investment Account | 0.80% | 0.01% |
| Income Bonds | 1.15% gross/1.16% AER | 0.01% |
| Direct ISA | 0.90% | 0.10% |
| Junior ISA | 3.25% | 1.50% |
Fixed savings account cuts
The outlook is similarly bleak for fixed-rate accounts on offer at NS&I, with many falling by 1% or more.
We've listed the full changes below.
Product

Current rate

Interest rate from 24 November 2020

Guaranteed Growth Bonds

(1-year)

1.10%

0.10%

Guaranteed Growth Bonds

(2-year)

1.20%

0.15%

Guaranteed Growth Bonds

(3-year)

1.30%

0.40%

Guaranteed Growth Bonds

(5-year)

1.65%

0.55%

Guaranteed Income Bonds

(1-year)

1.05% gross / 1.06% AER

0.06%

Guaranteed Income Bonds

(2-year)

1.15%

0.11%

Guaranteed Income Bonds

(3-year)

1.25%gross/1.26%AER

0.36%

Guaranteed Income Bonds

(5-year)

1.60%gross/1.61% AER

0.51%

Fixed Interest Savings Certificates

(2-year)

1.15%

0.10%

Fixed Interest Savings Certificates

(5-year)

1.60%

0.50%
More pain to come for savers?
As if these cuts weren't painful enough, Sarah Coles, analyst at Hargreaves Lansdown, believes we could see a raft of further cuts from banks and building societies now that the bar for a best buy rate has effectively been lowered.
"This won't be the end of it," she said.
"Competitive accounts in the easy access market – which have been forced to keep within shouting distance of NS&I in order to raise cash – will be able to cut back too. It means we're likely to see the best rates disappear."
"It makes it more vital than ever that we ensure our money is working as hard as possible for us.
Will you be affected by the changes announced above? Will you be moving your money as a result? Let us know your thoughts in the comments section below.
Be the first to comment
Do you want to comment on this article? You need to be signed in for this feature