How to avoid the cowboy builders (and how I got Mum's money back)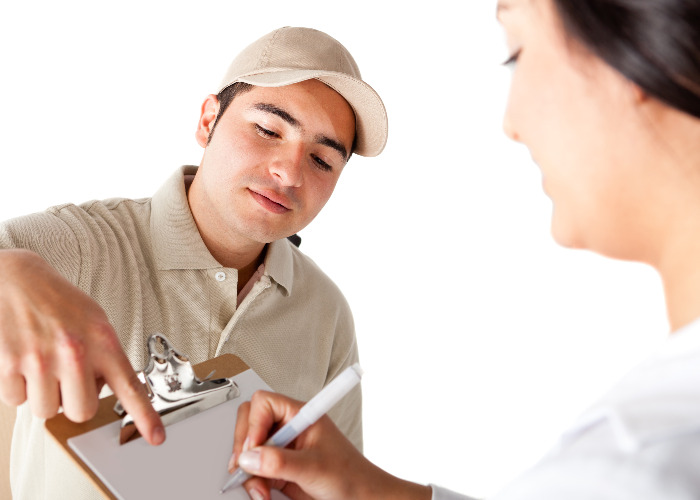 Our writer explains how her mum fell for some dodgy builders and nearly lost £4,500.
Choosing a builder is a serious task. You want to be sure they are up to the job so you look at the reviews, you look at the professional bodies they belong to and you make sure they are a legitimate company that you can trust.
But we're all in a hurry these days and so it's understandable that sometimes we look for shortcuts.
At least, that's what I told my mum when she rang me in a panic, having possibly lost more than £4,500 to a bunch of cowboys.
Redecorating or improving your home? Visit our sister site lovePROPERTY for loads of great ideas and tips
The saga of the conservatory roof
My mother – let's call her Victoria because that is her name – wanted a roof on her conservatory so it wouldn't be so baking in the summer and so Baltic in the winter.
She had found a company online, called them in for a quote and paid half the fee up front, just over £4,500. They carried out measurements and said the actual build would take less than a week, agreeing to begin two weeks later.
The company did not show up on the day they had agreed to start work, which was enormously inconvenient as she had cancelled travel plans to fit them in.
When Victoria called them, it soon became apparent that they had lost all of their paperwork on her despite taking her money. Alarm bells sounded.
A man from the firm came out to re-measure the room and my mum expressed some concern that perhaps she should not use a company that couldn't even keep track of its notes.
Then the man began to shout at her, ranting and raving about his VAT bill before storming out.
So far they had done no work at all and Mum knew she didn't want them to. That's when she called me.
Convincing cowboys
As soon as I looked at the company's brochures and website, I knew why she had believed they were reliable and trustworthy.
The website was plausible and professional, and it seemed to answer all a customer's questions without requiring any extra effort – glowing reviews, professional memberships, reassuring FAQs, it was all there.
Yet the smallest bit of digging showed the website was far from the truth.
Now read: New build homes checklist: 6 essential things to do before you buy
Reviews
First up, the reviews. While the reviews listed on the website gushed about the service, the quality and the price, the independent reviews websites told a very different story.
One-star reviews abounded, full of people complaining that the work was poor, that they had been unable to get a refund, that they had been rude and unhelpful.
There were some satisfied customers but a huge amount of negative reviews that suggested worryingly unprofessional business practices.
Federation of Master Builders membership
Next, the company website declared that the business was a "proud member" of the Federation of Master Builders. Well, a quick search showed me that it was no such thing, so I gave the FMB a call.
Brian Berry, chief executive of the federation, told me the company should "absolutely not" be using the FMB logo.
"The FMB has previously removed and rejected from membership a number of firms related to [the company]. We have also reported them to Trading Standards.
"There are still far too many firms operating in our industry that are not serious or professional and too often these firms pose a real threat to consumers.
"The FMB's mission is to champion high standards and professionalism and our vetting and independent inspection processes are designed to support this.
"In the overwhelming number of instances, these measures are successful in keeping untrustworthy builders out of FMB membership. When we discover otherwise, we take swift action to remove the firm from membership."
I was slightly concerned about the idea that 'a number' of firms relating to this one had been rejected. A search of the records at Companies House showed me that a business with a similar name and staff had gone into liquidation last year.
Redecorating or improving your home? Visit our sister site lovePROPERTY for loads of great ideas and tips
The made-up body
If I hadn't been so worried about my mother's money by this point then I would have found this bit very funny.
The website also declared that the company was a "proud member" of the 'The British Association Of Conservatory Roof Installers'.
I searched the web for that association and discovered the website had been given up. However, I was able to find a cached version with a phone number on it. When I rang the number it turned out to be the company's own office!
Yes, not content with pretending to be members of one organisation, they had actually made one up entirely.
What happened next?
I contacted the company numerous times asking for a refund, which they agreed they should pay in full. Initially, they stalled for two months until Christmas, when they promised they had posted a cheque out on the 22nd December. They had not.
Come January, they said they would have to wait until the end of the month to send out a new cheque. At that point I revealed I was a journalist who intended to write about the experience and began preparing to take them to court for the money.
Eventually, they sent a cheque out, but it had an error that meant it could not be paid into my mother's account.
Now read: Opinion: we need to give property-rich baby boomers cash and more to move
After even more chasing and more than four months after my mother originally paid them the cash, she received a working cheque and paid it into her account that same day.
I do not know if they would have paid without the threat of court action and without the knowledge that I was a journalist who specialises in consumer rights and financial affairs.
Whatever the reason, I was relieved my mother's case had a happy ending.
How to avoid the cowboys
I hope Mum's story has highlighted how essential it is to thoroughly research a company before handing over any money, let alone a significant sum.
All of the checks I carried out could have been done before she paid them, had she not been fooled by a professional online shopfront.
There are other steps you can take to stay safe. Check if a business is registered with the Federation of Master Builders if it claims to be by searching the website.
Find out if a company is reliable by seeing if it is included on the TrustMark website, a scheme approved by Trading Standards and supported by the government.
Get recommendations by asking your neighbours or local social media groups.
Consider paying with a credit card, even just part of it. The card provider will also be liable, meaning that if the business goes under or just doesn't show up then you have another route to a refund.
And finally, if you don't feel like you trust a company when you meet its employees then don't hand over any money. Trust your instinct if it's warning you to be extra wary.
Now read: Avoid being ripped-off by a cowboy tradesman
What's the company's name?
Look, I want to be straight with you. You'll have read this and wondered why I haven't named the company in question.
Well, the truth is that I am worried that an article naming them for their terrible behaviour would drive them completely out of business and I don't want that; I want them to improve their business practice.
To protect their future customers I informed the Federation of Master Builders that they were misusing their name and the federation says it will act swiftly.
I contacted Trading Standards and made them aware of the deceptions and poor service being offered. I also left a private review as an individual rather than a journalist.
Having taken those steps I would rather give them the space to behave better in the future than publish their name in an article that would appear at the top of the search engines for a long time.
Plus, businesses can easily change their trading names.
More importantly, this article was not intended as a specific warning about a small, poorly run builders business in the Midlands.
It was to show you why research is essential before you hand over thousands of pounds or trust a firm to do work.
Avoid the cowboys by spotting them, not relying on other people to 'out' them.
Now read: how I made 400% in four months with this investment
What do you think? Have you been fooled by similar tactics? Should more be done to stop businesses from misleading their customers or is the balance right? Have your say using the comments below.
Be the first to comment
Do you want to comment on this article? You need to be signed in for this feature