The best value holiday destinations
Good news if you are planning your summer holidays – the strength of the pound means prices have fallen at many favourite destinations.
Your summer holiday is likely to be cheaper this year thanks to strong gains by sterling against most of the most popular holiday currencies, according to Post Office Travel Money's latest Holiday Money Report.
Tourist meals and drinks in more than 40% of the 42 destinations surveyed are cheaper than a year ago with falls of 20% in eight destinations.
"The squeeze on spending at home means that holiday resorts and cities where the pound will stretch further or where local prices are cheap are likely to reap the benefit of increasing visitor number in 2018," says Andrew Brown, from Post Office Travel Money.
The cheapest holiday destination of all is Sunny Beach in Bulgaria where a three-course meal for two costs less than £30 and you can sip a pint of beer for just 73p.
The Bulgarian currency, the lev, is one of the fast-growing currencies at the Post Office with increasing customer demand, which shows it is becoming a popular holiday choice.
Heading abroad? Avoid rip-off foreign usage fees with these cards
Long-haul prices fall
If you want to grab a bargain consider flying long-haul with the biggest price falls being reported in far-flung destinations.
Prices in Dubai have dropped by 36% with a total cost for eight popular tourist items (ranging from a glass of wine to suntan lotion) of just £141.23.
Prices have also plummeted in the Caribbean with costs down 31% in St Lucia and Antigua, 27% in Jamaica and 26% in the Dominican Republic.
"Holidaymakers planning trips to long-haul destinations will benefit from big price falls that will help their travel cash stretch further," says Brown. "The Far East looks great value – especially Japan, Vietnam and Bali – and so too are several Caribbean islands."
Surprisingly, Tokyo in Japan comes in as the second-best value holiday destination for 2018 with a three-course meal for two costing just £32.55.
Meanwhile, Cape Town in South Africa makes it into the top five thanks to cheap meals (£34.18) and low-cost beer (£1.57).
The only European resort to have a price drop, according to the Post Office, is Porec in Croatia where prices are down 11% on last year. Sales of Croatian currency, the kuna, have soared in recent years up by 38% in the past 12 months alone.
"Croatia is one of the biggest destination success stories of the past decade, and its broad appeal to holidaymakers of all types means it can expect to gain further ground in 2018," says Brown.
"One of the country's key strengths is its youth appeal and the low prices revealed in this year's barometer will be an added incentive for this growing market."
Most expensive resorts
At the other end of the table, Singapore has been revealed as the most expensive place to go on your holidays this year with a three-course meal for two costing an average £118.38 and a single glass of wine setting you back £9.42.
It is closely followed by Dubai where you can expect to pay around £8.23 for a beer and £105.55 for dinner.
Top 10 Best Value Holiday Destinations
| | | | | | |
| --- | --- | --- | --- | --- | --- |
| | 1. Sunny Beach, Bulgaria | 2. Tokyo, Japan | 3. Algarve, Portugal | 4. Prague, Czech Republic | 5. Cape Town, South Africa |
| Coffee | £0.73 | £0.69 | £0.64 | £2.06 | £1.38 |
| Local beer/lager | £0.73 | £0.69 | £1.00 | £1.35 | £1.57 |
| Coca-cola | £0.97 | £0.55 | £1.18 | £1.83 | £1.07 |
| Glass of wine | £1.21 | £0.69 | £1.14 | £3.37 | £3.37 |
| 1.5l mineral water | £0.39 | £0.52 | £0.45 | £0.45 | £0.75 |
| Suncream | £2.42 | £4.83 | £4.54 | £7.67 | £7.84 |
| Insect repellent | £2.42 | £2.62 | £5.27 | £5.61 | £5.02 |
| 3-course dinner for two | £29.05 | £32.55 | £30.03 | £31.06 | £34.18 |
| TOTAL | £37.92 | £43.14 | £44.25 | £53.40 | £54.95 |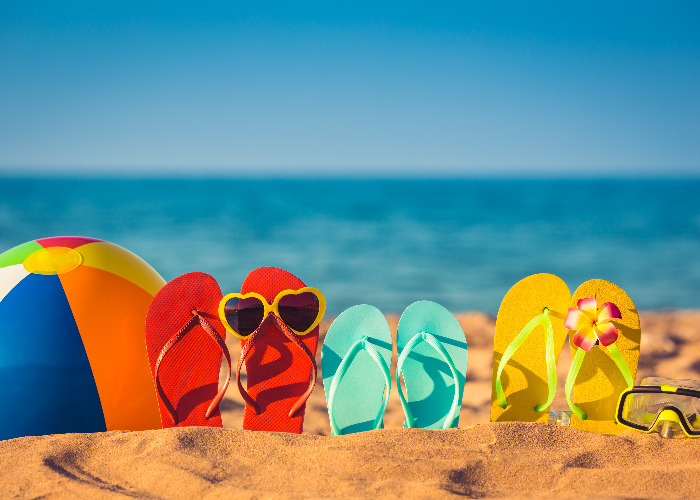 | | | | | | |
| --- | --- | --- | --- | --- | --- |
| | 6. Costa Del Sol, Spain | 7. Marmaris, Turkey | 8. Paphos, Cyprus | 9. Porec, Croatia | 10. Budapest, Hungary |
| Coffee | £1.18 | £1.45 | £2.64 | £1.53 | £1.55 |
| Local beer/lager | £1.82 | £2.07 | £2.37 | £2.20 | £1.55 |
| Coca-cola | £1.09 | £1.45 | £1.91 | £2.04 | £1.24 |
| Glass of wine | £1.82 | £2.48 | £2.91 | £2.55 | £3.09 |
| 1.5l mineral water | £0.35 | £0.41 | £0.26 | £0.77 | £0.37 |
| Suncream | £4.50 | £7.24 | £7.27 | £7.66 | £9.28 |
| Insect repellent | £3.35 | £3.31 | £5.87 | £5.11 | £1.92 |
| 3-course dinner for two | £41.09 | £37.24 | £34.49 | £39.58 | £46.39 |
| TOTAL | £55.20 | £55.65 | £57.72 | £61.54 | £65.39 |
Heading abroad? Avoid rip-off foreign usage fees with these cards
Be the first to comment
Do you want to comment on this article? You need to be signed in for this feature