Crash for cash hotspots: which areas have the most fraudulent claims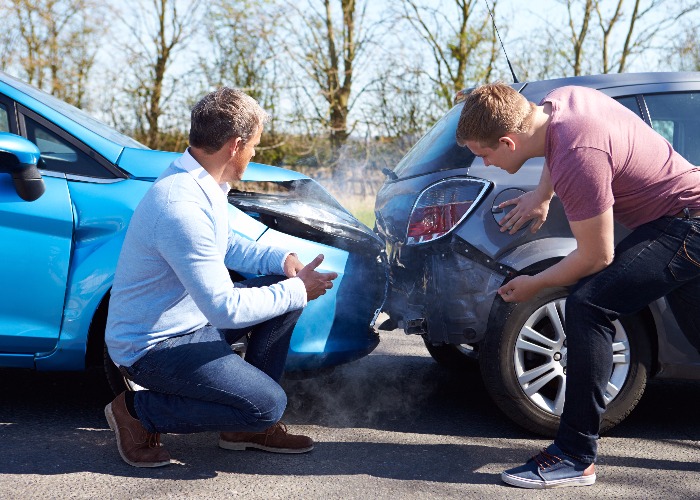 We reveal the crash for cash hotspots to watch out for as recent data reveals the areas in the UK with the most fraudulent insurance claims.
Data from the Insurance Fraud Bureau (IFB) has revealed that Birmingham is one of the UK's crash for cash hotspots where the joint highest number of fraudulent accidents took place between October 2019 and December 2020.
There is a clear geographic divide when it comes to this type of scam with nearly half of the top 30 postcodes for crash for cash scams in Birmingham and Bradford, according to data by the IFB.
While there are seven entries for Birmingham, four of those in the top 10. Bradford also has seven entries with three postcodes in the top 10. In contrast, only a small handful of postcodes are in the London and the South East.
Save up to £253 on your car insurance with MoneySuperMarket
The top 10 crash for cash hotspots
| | | |
| --- | --- | --- |
| | Postcode | City |
| 1. | B25 | Birmingham |
| 2. | B34 | Birmingham |
| 3. | B8 | Birmingham |
| 4. | BD7 | Bradford |
| 5. | BD3 | Bradford |
| 6. | WS1 | Walsall |
| 7. | BB9 | Blackburn |
| 8. | BD8 | Bradford |
| 9. | B27 | Birmingham |
| 10. | RM18 | Romford |
A crash for cash scam is where criminals stage an accident by deliberately damaging a vehicle – either with a blunt object or by inducing an accident – in order to make money from the insurance claim.
The initial accident insurance claim is then followed up with fraudulent claims for personal injury and car hire.
These scams are believed to cost the insurance industry hundreds of millions of pounds a year, with a single incident potentially costing thousands.
Insurance firms often blame the cost of crash for cash scams for a large increase in insurance premiums in recent years.
"Crash for cash fraudsters bring devastation to countless victims and increase motor insurance costs for us all," says Ben Fletcher, director of the IFB.
"The IFB's hotspots analysis is a stark reminder that although great strides have been taken in tackling the problem, these car crash scams are all too common."
Save up to £253 on your car insurance with MoneySuperMarket
How to spot a crash for cash scam
If you think you have been the victim of a crash for cash scam you should make a note of as much information as possible and report it to the police.
The IFB is also calling on people to report cases to their cheatline on 0800 422 0421.
If you've been in a crash here are three signs it may be a scam:
The other driver appears to be much calmer than you would expect after being involved in an accident;
The other driver has already written down their insurance details before the accident;
The injuries the other party are claiming for seem to be far more serious than the impact of the crash could have caused.
*This article contains affiliate links, which means we may receive a commission on any sales of products or services we write about. This article was written completely independently.
Be the first to comment
Do you want to comment on this article? You need to be signed in for this feature