Shareholder perks: what you can get at M&S, Euro Disney, Next, Merlin, Chapel Down and more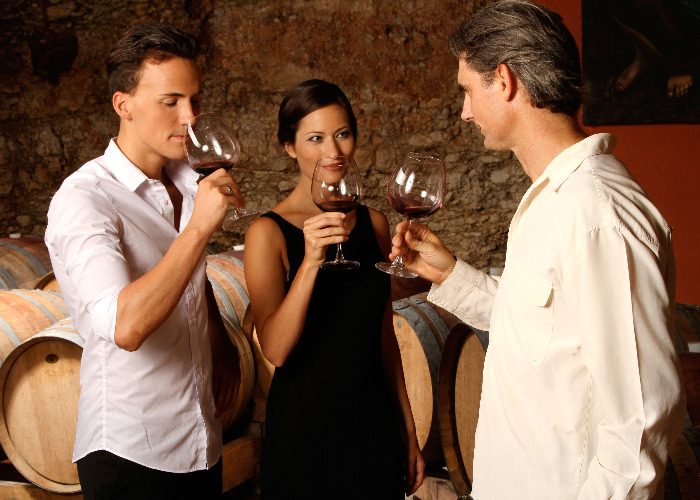 There's a growing range of perks available to investors but should you be wary of such deals? Rob Griffin investigates.
How do you fancy going on a wine tasting tour? Would you like a discount on some new books? What about 40% off an annual pass to top UK theme parks?
If any of these sound appealing, then consider becoming a shareholder in one of the many businesses offering lucrative incentives to investors.
Helal Miah, investment research analyst at The Share Centre says quoted companies give perks to investors as a way of thanking them for their support. "They offer incentives to promote loyalty, spread goodwill and most importantly promote the brand name,' he says.
Plenty of options
Even though some companies have increased the minimum holding requirements to be entitled for benefits, Miah insists there are still plenty on offer.
Among the share incentive schemes favoured by investors are those giving discounts on the purchase of goods or services
"The most popular are Marks and Spencer as you only need one share to receive a set of company vouchers and Whitbread/Marston's for their discount card schemes,' he says. "If you own 100 Carnival shares you get credit added to your bookings."
Need to be cautious
However, Patrick Connolly, a certified financial planner with Chase de Vere, believes prospective investors need to be cautious.
"Shareholder incentives might seem very attractive but you need to remember that shares are investments and should be treated as such," he says. "A bad investment doesn't become a good investment just because it includes a perk."
He argues that inducements should only be considered if you would buy the company's shares strictly on their own merits.
"If you would also use the goods or services anyway, and can benefit from a perk or discount, then look at it as a welcome bonus," he adds.
So which companies are currently offering incentives to shareholders – and what eligibility criteria are in place?
Bloomsbury Publishing
This is an independent worldwide publisher with offices in London, New York, New Delhi and Sydney. Its broad range of books includes titles for children, adults and professionals.
Investors with at least one share in the company can receive a special discount of 35% off the RRP on the print only books it publishes.
For further information, check out the Bloomsbury website.
Chapel Down
It is the producer of a world-class range of sparkling and still wines, as well as the award-winning range of Curious beers & cider.
Investors with at least 500 shares receive one free tour and tasting for two people each year, along with a 25% discount voucher that can be used for a one-off purchase. A wider range of discounts is available for those holding at least 2000 shares.
For more information, check out the Chapel Down website.
Merlin Entertainments
The operator of theme parks such as Chessington World of Adventures offers investors a discount of up to 40% off the full price of either two adult or one UK Family Merlin Annual Passes.
This gives access to attractions such as The London Eye, Madame Tussauds and Alton Towers. This offer is only open to individuals who own at least 317 shares on the eligibility date.
You can find out more about theses shareholder benefits here.
Big Yellow
This business provides self-storage solutions for home and businesses. It has a network of 87 storage facilities across the UK.
All Big Yellow shareholders are entitled to an additional discount of 10% on their regular storage or flexi-office rental. The discount is valid for the direct use of self-storage, or purchase of packing materials, insurance or other services at either Big Yellow or Armadillo stores.
You can read more about the Big Yellow shareholder discount here.
Marks & Spencer
The retailing giant, which was founded in 1884 as a single market stall, sends a booklet of Spend and Save vouchers to its shareholders each year.
Currently there is no minimum holding requirement to qualify for this incentive, investors simply need to be a shareholder at the qualifying date prior to distribution.
Visit the M&S corporate website for more information on this perk.
Next
Another retailing giant Next gives shareholders a 25% discount against most purchases at any one time on full price NEXT merchandise in its retail stores.
There is no limit on the value of goods that can be purchased at that time and the voucher expires on 31 October of the year in which it was issued.
Find out more about the Next shareholder discount here.
Countrywide Farmers
This business sells a vast range of products including farming, equestrian, pet, country clothing and gardening products.
To recognise its customers' loyalty and confidence in the business it offers a Shareholder Privilege Card. This entitles investors with at least 3,000 Countrywide shares to a 5% discount on any retail products purchased in any Countrywide Country store or online.
Euro Disney
Ah - the magic of Disney! The Euro Disney Shareholders Club, which was established in 1995, gives various offers and discounts to investors with at least 1,000 shares visiting Disneyland Paris. These include 15% discounts on products purchased at Disneyland Paris boutiques.
The membership is free and valid for five years - and until the last day of the month expiration indicated on the card.
Inchcape
The franchised retailer group, which partners leading brand names such as Audi and BMW, offer benefits to investors holding at least 100 shares.
These include 15% off service, parts and accessories and £100 off the retail price of either new or used cars.
Read more about shareholder benefits here.
Restaurant Group
This business operates more than 500 pubs and restaurants in the UK.
In April each year, holders of 250 or more shares in TRG receive 25% discount vouchers for use in the company's outlets. These include Frankie & Benny's, Chiquito, Coast to Coast and Garfunkel's.
Take a look at the Restaurant Group shareholder information page for more details.
Interested in a SIPP or stocks and shares ISA? Visit the loveMONEY investment centre today
More from loveMONEY:
Can technology rock financial markets?
Good Money Week: how to make decent returns from ethical investing
Be the first to comment
Do you want to comment on this article? You need to be signed in for this feature