Top savings accounts for all amounts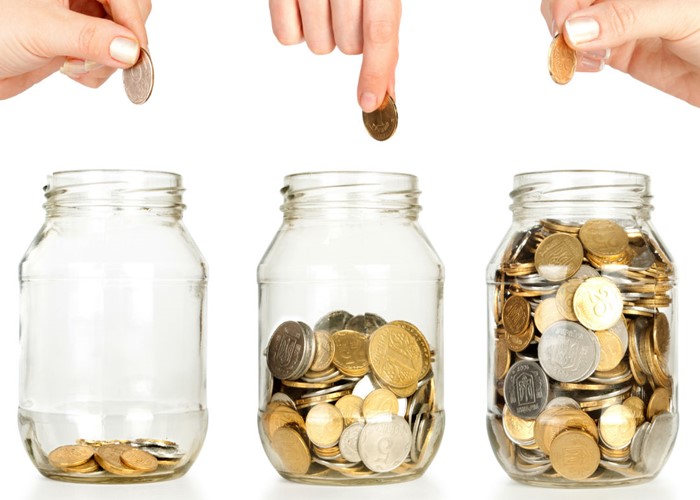 Whether you've got £1 to invest or £10,000, there's a savings account out there for you....
These days, savers have a tough job hunting out a decent savings account. After all, many savings accounts are paying interest rates close to zero. And that means if you're trying to get the best return on your savings, it really does require some research.
So if you are looking for a new savings account, to give you a helping hand, I've hunted out some of the top picks for all savers – whether you've got a deposit of just £1 or £10,000!
£1+
If it's taken you a while to get into the savings habit and you're only just starting out now, don't panic because there are plenty of easy access savings accounts that allow you to start saving from just £1.
Right now, the market leader is the AA Internet Account which offers an interest rate of 2.80%. Bear in mind that this rate includes a 2.30% bonus for 12 months, so once that first year is up, you may want to move your savings to a more competitive account. This account allows you to make as many withdrawals as you want – penalty-free.
If you're a Halifax current account customer, you can also earn 2.80% on your savings if you open the Halifax Web Saver Extra – if you're not a current account customer, the rate drops to 2.60%. Be warned, however, that you can only make one penalty-free withdrawal per year.
However, my favourite easy access savings account is the ING Direct Savings Account. Although it offers a slightly lower rate of 2.75%, the great thing about this account is that the entire interest rate is fixed for the first year – so you know this rate of interest will remain unchanged for the 12 month period.
Just be on the lookout for a new account once that year is up, as the rate on the ING Direct Savings Account will drop to 0.5%. This account also allows you to make as many withdrawals as you want without paying a penalty.
In today's video, I'm going to highlight five things you should consider when choosing a savings account.
£500+
If you have a slightly larger deposit of £500 or more, you can get an even better rate of return if you opt for a fixed rate bond. That said, this is only suitable if you know you won't need to get your hands on your cash for a year or more. You also won't be able to make additional deposits during the term of the bond.
If you are a little hesitant to tie up your funds for too long, a good option is a one year fixed rate bond as you'll be able to access your cash after 12 months. Right now, the top offering comes from Baroda Max with its one year bond at a rate of 3.15%.
Alternatively, the Post Office 1 Year Bond offers a fixed rate of 2.80% for the term of the bond.
If you're prepared to lock up your funds for two years, however, the Baroda Max 2 Year Bond might appeal with its interest rate of 3.80%. And if you're looking for a three year bond, the Baroda Max 3 Year Bond pays 4.30%.
Personally, I would be reluctant to tie up my money for any longer than three years in case interest rates jump and you're stuck with a highly uncompetitive savings account.
Note, if you have a £1,000 to save the ICICI HiSAVE Fixed Rate Account pays 3% for a year.
£1,000+
Unfortunately, if you have an even larger deposit of £1,000 plus to invest, the interest rates on savings accounts don't get any better than the ones I've mentioned above.
That said, you could consider a cash ISA and take advantage of tax-free savings instead. The Aldermore 1 Year Fixed Rate ISA offers an interest rate of 3% and you will need £1,000 to open it. Remember, you won't be able to access your funds during the 12 month term.
Although this rate of interest is lower than the 3.15% offered by the Baroda Max 1 Year Bond, don't forget that the Baroda bond is taxable – so after tax, you'll actually only be earning a rate of 2.52% if you're a basic taxpayer and 1.89% if you're a higher rate taxpayer. So suddenly, the rate you'll receive on the Aldermore 1 Year Fixed Rate ISA seems far more attractive.
Another option, however, is to look at current accounts. Some current accounts actually pay more interest than savings accounts do.
For example, the Santander Preferred In-Credit Rate Account offers an interest rate of 5% on balances up to £2,500 for the first year. What's more, you'll earn £100 in cash just for switching accounts! To qualify for this rate, you'll need to pay £1,000 each month into the account. But don't forget, because it's a current account, you'll easily be able to access your funds without paying a penalty.
Inflation is the enemy when it comes to your savings because it attacks real returns, and reduces the purchasing power of your cash.
£10,000+
If you have an even larger deposit and you're a Santander customer, you could take a look at the Santander One Year Loyalty Tracker Bond. This account currently pays 3.25% and tracks at 2.75% above the Bank of England base rate until the end of the one year fixed term. This is a competitive rate of interest as it is – but it's likely to be even more so if the base rate rises over coming months.
Just bear in mind you won't be able to access your money during this one year term or make any further deposits.
If you're not a Santander customer, Santander's One Year Tracker Bond pays 3%, tracking at 2.50% above the base rate for the first year. So although this isn't quite as competitive, it's still a pretty great account – particularly if the base rate does increase!
If you have an opinion on this topic, why not start a discussion in our Grow your wealth group about it?
More: Protect yourself from falling savings rates | Get a guaranteed return on your savings
Be the first to comment
Do you want to comment on this article? You need to be signed in for this feature