20 things you can get for under £5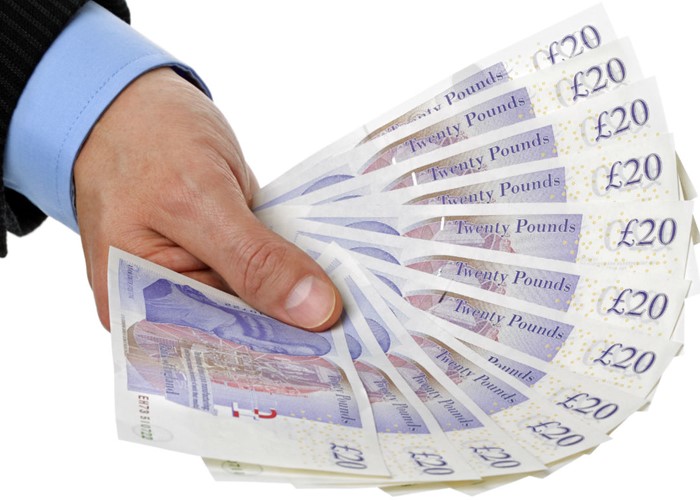 Emma Roberts uncovers 20 great bargains that cost £5 or less.
If you happen to come across any loose change, keep hold of it and use it to get your hands on one of these bargains - all of which cost under a fiver.
Kids and pets
With the summer holidays drawing to an end, many kids will be irritable at the prospect of going back to school.
So why not distract them with a Disney DVD? Right now, Play.com is selling a great selection, including Finding Nemo and G-force, for £4.99 each.
If you have an action-loving kid, then why not treat them to this GI Joe action figure reduced from £7.99 to £2.99 at Toys R Us?
Babys R Us also has a great sale on at the moment including this Hugs and Kisses changing mat liner, reduced to £3.49.
If you'd rather treat your pampered pooch, then you can grab this wicker rectangular dog bed for only £3.49 at petplanet.co.uk.
Clothes and accessories
This time of year is great for looking for end of season summer savings, such as this pair of gorgeous pink flower peep-toe courts from New Look, reduced from £20 to just £3!
They're only available in size 4 though, so if you're that size you better act quickly!
Peacocks have a fabulous sale on at the moment which includes this hot pink boob tube dress, reduced to £3.
You could even team it with this pink necklace, which costs £1.25, for an entire outfit under a fiver.
Guys can also snap up some end of season steals, with this trendy t-shirt from Asos being reduced to £4.
And if you're after new school uniforms for your kids, Asda's school uniforms start from just £2. What's more, if you're shopping online, you get free delivery when you spend over £10.
Rachel Robson highlights four ways to save money as you shop!
Games and music
Zavvi has a great sale on its DVDs, games and music which includes the Wii game, Overlord- Dark Legend, for just £4.95.
And if you have a Nintendo DS console, why not protect it with this starter kit? It includes a protective case for your beloved console, as well as headphones and extra styli. And the best bit is it costs £4.99 from Play.com.
Music lovers can download singles from the top 40 charts for just 40p from HMV. Just visit this website to get your hands on the hottest music tracks of the moment.
Travel
If you're a fan of fine French cuisine, you can hop on a P&O ferry from Dover to Calais for only £2.
Just visit the P&O website, enter this promotional code (SUMMERFOOTPASSENGER) and you could be across the Channel in no time.
If you're travelling within the UK, have a look at National Express' website, as it's offering loads of journeys for under £5.
Happy campers should check out the BBQ camping clear out, which includes this Gelert camping foam mat, reduced to £3.48.
Cosmetics
Revamp your make-up bag with this W7 Light diffusing concealer reduced from £9.99 to £2.99. This magic make-up wand is constantly being recommended as an excellent alternative to the expensive Yves Saint Laurent's Touch Eclat concealer, but only costs a fraction of the price from halfpriceperfumes.co.uk.
Related blog post
Chiara Cavaglieri writes:

Highlights this week include 75% off fashion, 15% off Ugg boots, school uniforms from £2, beauty bargains, the latest Adrian Mole novel for £4, House Season 5 for £10 and the chance to win champagne!

Read this post
To really spruce up your look, you could try these Cheryl Cole false eyelashes, which normally cost £6.90 but are reduced to £2 at Miss Selfridge.
Guys can also indulge in a spot of pamper time with this Boss skin face wash and revitalising moisture cream twin pack, which is reduced to £4.99 at halfpriceperfumes.co.uk.
Eating out
There are few things in life that bring the same gratification as having a lovely, yet inexpensive meal.
If you want to take your kids out for an end of summer treat, Hollywood bowl is offering two kids games of bowling plus a kid's meal for £4.95.
Harvester is still offering its great value early-bird menu, where you can get a main course and unlimited salad bar for £4.99.
If you fancy a delicious pizza for lunch or dinner, go with a friend to Fire and Stone, where you can get two of their pizzas for £10.
So there you are, there are loads of things that you can buy with a fiver or less - just hurry before the offers run out!
More: 35 things you can get for under £5! | 11 ways to get fit for free|
Be the first to comment
Do you want to comment on this article? You need to be signed in for this feature