Your savings are safe in a foreign bank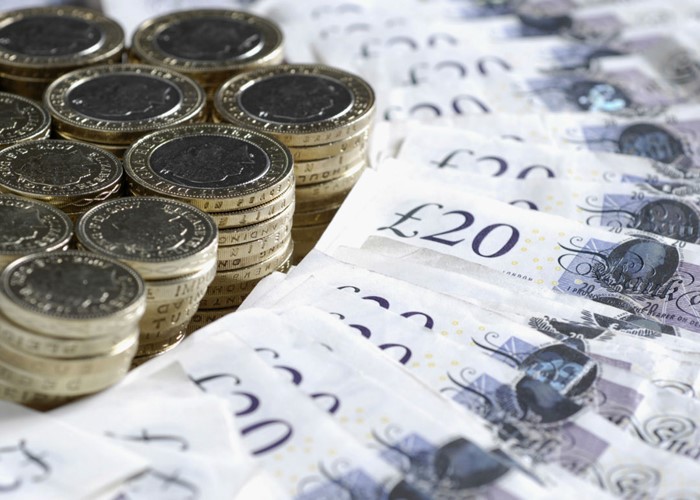 Foreign banks offer some of the best rates to savers, but is it risky to trust them with your savings?
With bank base rate widely predicted to remain mired at record lows for some time to come, it's not easy for savers to get a decent return on the money they sensibly put aside each month.
One of the few ways to get a respectable rate, that's guaranteed, is to lock that money away into a savings bond. However, if you're the sort of person that likes to stick to familiar brands that you find on the high street, a cursory look at the best buy bonds will be an eyebrow-raising affair – most of the best deals are offered by foreign banks you may never have heard of.
The Icelandic affair
Rewind a couple of years, and many people wouldn't think twice about putting their money in a foreign bank. With the various Icelandic banks offering numerous killer deals, thousands of Brits (including a fair few local Councils) were only too happy to place their savings in the hands of the guys from Reykjavic.
Of course, then the Icelandic economy collapsed, with stacks of British savers left worrying if they'd ever see their cash again. Suddenly relying on banks that you don't find on the high street to look after your savings looked like a risky move.
So just how safe is it to put your money into a foreign bank?
The FSCS
In today's video, I'm going to highlight five things you should consider when choosing a savings account.
The one thing you should check before you put your money into any savings account is which compensation scheme the bank is part of. Within the UK, the relevant scheme is the Financial Services Compensation Scheme, which covers up to the first £50,000 in deposits, though this is set to increase by the end of the year thanks to European Law, most likely to around £80,000.
This was the scheme that all of the Icelandic banks had signed up for, so if you were unfortunate enough to have placed all your money into Landsbanki and the rest, the first £50,000 would be covered. One of the problems that came out of the Icelandic experience was that in some instances it took a long while for that money to be returned.
However, the FSCS reckons that from January it will be able to deal with deposit claims within just seven days.
Other compensation schemes
While the FSCS is in place for all UK regulated savings schemes, it's not compulsory for banks offering savings accounts in the UK to be regulated in this way – they can instead rely on the protection scheme offered by their home government.
This doesn't apply to banks from outside of Europe, so with ICICI for example you can rest easy that your money is protected by the FSCS. However, if you want to bank with the Post Office for example, as it is part of the Bank of Ireland group, you'll be relying on the Irish government to get you back your cash should things all go horribly wrong.
Related blog post
Jane Baker writes:

Guest blogger Brian Morgan, director at Heath Lambert Consulting explains why choosing how to take benefits from your pension is never a decision to be taken lightly.

Read this post
So no matter who you are banking with (and no matter how familiar the name may seem) it pays to do a little research on the firm involved to see who you'll need to turn to should the worst happen.
A long-term bond
Hopefully your fears about foreign banks have been alleviated somewhat, so let's take a look at the best bonds. The biggest and best rates, unsurprisingly, are on offer if you look your money away for a longer period of time.
That's great if you know you won't need that money for a few years, but not so good if you have something in mind to spend the cash on in the next few years. You are also taking a gamble that interest rates won't surprise us once again by rising faster than expected.
10 top long-term bonds
| | | | | |
| --- | --- | --- | --- | --- |
| Bank | Length of bond | Interest rate | Minimum / maximum investment | Compensation scheme? |
| | Five years | 4.75% | £1,000 / none | FSCS |
| | Five years | 4.56% | £1,000 / £1m | FSCS |
| | Five years | 4.55% | £1 / £5m | FSCS |
| | Five years | 4.50% | £1,000 / none | FSCS |
| | Four years | 4.25% | £100 / £2m | FSCS |
| | Four years | 4.25% | £1,000 / £1m | FSCS |
| | Four years | 4.20% | £1,000 / none | FSCS |
| | Three years | 4.15% | £1,000 / none | FSCS |
| | Three years | 4.11% | £100 / £1m | FSCS |
| | Three years | 4.11% | £100 / £1m | FSCS |
A shorter bond
Personally, I much prefer the idea of going for a bond over a shorter period, a maximum of two years. That way, if the experts do end up getting it wrong – and it wouldn't be the first time – you are in a more flexible position to take advantage of the improved savings rates that should follow a rise in Bank Base Rate.
10 super short-term bonds
| | | | | |
| --- | --- | --- | --- | --- |
| Bank | Length of bond | Interest rate | Minimum / maximum investment | Compensation scheme? |
| | Two years | 3.70% | £1,000 / none | FSCS |
| | Two years | 3.70% | £1 / £250,000 | FSCS |
| | Two years | 3.60% | £100 / £1m | FSCS |
| | Two years | 3.60% | £100 / £1m | FSCS |
| | One year | 3.10% | £1,000 / none | FSCS |
| | One year | 3.01% | £1,000 / £1m | FSCS |
| | 15 months | 3% | £1 / £2m | FSCS |
| | One year | 3% | £100 / £1m | FSCS |
| | One year | 2.90% | £5,000 / none | FSCS |
| | One year | 2.80% | £2,000 / £1m | Deposits 100% covered by Irish Government |
More: How to spot a fake banknote | Buy life insurance while it's still cheap
Be the first to comment
Do you want to comment on this article? You need to be signed in for this feature