Why a big salary won't make you happy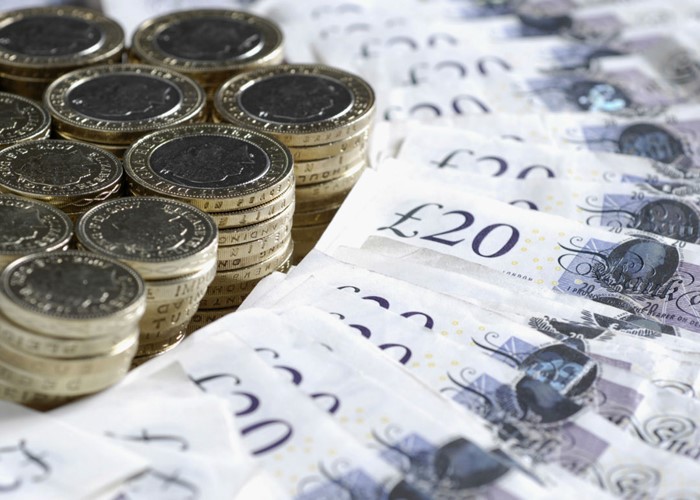 Find out why having control over your finances is far more important than a fat pay cheque.
Happiness and self esteem are influenced by our sense of financial control and not what we earn. That's according to the recent Feel-Good Insight study by Aviva which proves that money really doesn't buy you happiness. In fact, people with a sensible financial plan in place are happier regardless of their salary.
The stats
The study revealed that 85% of people with high self esteem said they also felt in control of their finances. By contrast, 70% of those with low self esteem haven't got to grips with their finances and no one in this particular group feels happy about their financial situation. Interestingly, the study revealed that 22% of people earning more than £50K suffer below average self esteem.
How do you take control of your finances?
If your finances are causing you stress, it's time to do something about it. Quite simply, this means drawing up a good budget, identifying your financial goals and putting a plan in place to achieve them. Then, after you've done all that, all you need to do is keep an eye on your finances to make sure everything is ticking over nicely.
Draw up a budget
If you have no idea where your money goes or, you're running short before pay day arrives you'll need to take the budgeting bull by the horns. Everyone needs a budget regardless of how much they earn as this is the only way to guard against spending more than you should.
Rachel Robson highlights five easy ways to master the art of budgeting.
We tend to raise our spending aspirations the higher our income, so good budgeting is important even if you have a healthy salary. I can assure you that people with six figures earnings who haven't accumulated any savings whatsoever are more common than you might realise.
Aviva's study revealed that 42% of people with low self esteem fail to stick to a budget, but it's easy to take control if you have the right tools at your disposal.
There are five simple steps to good budgeting. I'll run through them briefly here, but read Five simple steps to good budgeting for more details.
The first step is to get together all your paper work including your bank statements, bills, credit card statements, pay slips and so on. Get into the habit of filing them away properly every time a new one arrives.
The next step is to start a spending diary where you simply record every single purchase you make. This will help you build up an initial picture of your spending behaviour. You may be surprised by the results.
After that, it's time to make a list of your earnings and outgoings. This will immediately identify your surplus income which you can use a base figure to calculate a weekly or monthly spending budget once all your essential expenditure has been paid. If this exercise shows you have an income shortfall then you'll need to make urgent cutbacks to avoid mounting debt.
And finally, if you have a surplus after you've worked out your regular budget, you should think about starting to save. You can choose a market-leading savings account at the lovemoney.com savings centre.
Recent question on this topic
clare3176 asks:

SoftwareBear

answered "don't use credit or debit cards ... take money out of the cash machines and spend real..."

MikeGG1

answered "Write down [b]every penny[/b] that you spend for a couple of months. Then analyse it...."
Use online banking
Another way to get to grips with your finances is to use an online banking tool. Earlier this year we added an excellent online banking service to the lovemoney.com website. The service enables you to keep an eye on all your accounts at the same time including your current account, savings accounts and credit cards. You'll also be able to keep track of your income versus your expenditure, and see exactly what you spend your money on. In fact, it's a vital tool for keeping control of all your money.
It also allows you set yourself a budget and to benchmark yourself against people in similar financial situations.
Take a look at Why you should use online banking at lovemoney.com to learn more about its benefits and read our security FAQs.
If you like what you read, you can sign up for lovemoney.com online banking now. It's the easiest way to understand your money better, and it's absolutely free to use.
Have a financial plan
Once your finances are back under control, you should start thinking about your objectives for the future. According to Aviva 76% of people with poor self esteem fail to plan for the long-term and almost as many (69%) worry about their finances every day.
But this really is needless with a bit of planning. For example, if you don't have any savings, building up a fund for emergencies should be your top priority. You should also think about buying some life insurance if you have a family or partner to protect them should the worst happen to you. You should also think about preparing for your retirement at the earliest opportunity. And, if you have debts, work out a strategy now for paying them off as soon as you can.
But you don't have to do any of this alone. There's a lot of advice right here on lovemoney.com to set you on the right track no matter what your financial goals are. And if you have a specific question about getting your finances straight, you can get help from other lovemoney.com members using our Q&A tool. Good luck!
More: 10 money lessons from the World Cup | Lessons from the world's luckiest woman
Be the first to comment
Do you want to comment on this article? You need to be signed in for this feature