Great cheap and free things to do on New Year's Eve and New Year's Day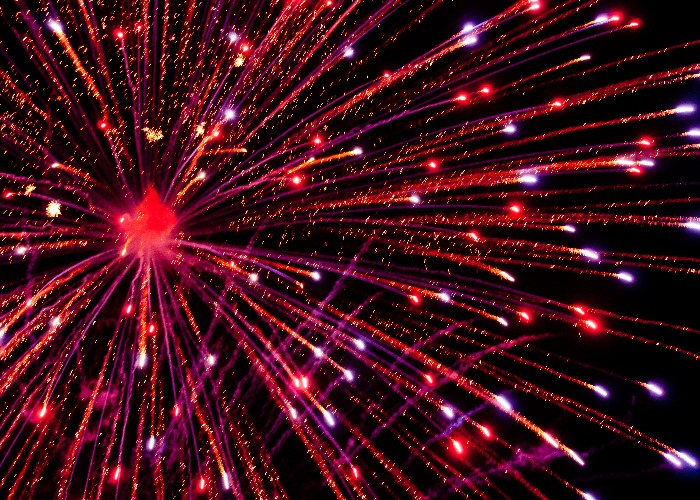 From fireworks to see off 2016 to winter walks on the first day of 2017, there are plenty of things to do over the New Year period that won't cost a fortune.
If you want to see in 2017 without spending a fortune or you're looking for frugal ideas for blowing the cobwebs away on New Year's Day, read on for our pick of the top free and cheap things to do over New Year.
New Year fireworks
You can see them on the telly, but as lots of fireworks events are free why not wrap up and get out and about to welcome in the New Year?
At Nottingham Castle you can see in 2017 with live music and entertainment. There's a children's firework display at 9.15pm followed by a midnight firework display.
Entry to the event is free from 8pm.
Newcastle's free Winter Carnival Parade starts at 4.30pm with music and carnival performers. The procession gets going from 5.15pm towards the Civic Centre where there will be an early fireworks show at 6pm and a later one at midnight to bring in the New Year.
Over in St Ives, there a New Year's Eve Fancy Dress and Fireworks party taking place on the harbour front with live bands and food stalls. The New Year countdown ends with a huge firework display, sponsored by St Ives BID, over Smeatons pier, lighting up the whole harbour.
For more information about free fireworks displays in your area check your local council website and take a look at free-events.co.uk.
Free things to do
Winter Wonderland in London's Hyde Park is open until January 2. It's free to get in and soak up the atmosphere, although you'll need to buy tickets if you want to go on the rides, visit the ice kingdom or go ice skating.
Savill Garden in Windsor Great Park is waiving its admission fees from now until February 28, saving £9.75 on the usual adult price. It's one of Britain's finest woodland and ornamental gardens, with 35 acres to explore.
Check out what your local museum has to offer over the New Year. The V&A in London for example has a Board Games Rediscovered exhibition with games from the around the world to discover and enjoy.
Get some exercise
Blitz your New Year's Day hangover with a free 5k free park run at various locations across the country. You can bring your dog, buggy or even walk round as it's more of a chance to get some fresh air and if you like it you can go along every week!
Sign up for free to Our Parks for free outdoor group exercise classes in your area. There's classes on most days between Christmas and New Year with netball, yoga, circuit training and 'Skip Fit' at locations across London, Surrey and Bedfordshire.
Blow the cobwebs away with a stroll along one of the 56 piers in England and Wales, most have free entry this time of year. Why not visit Cleethorpes, this year's 'Pier of the Year'?
Alternatively, you can find your nearest one at the National Piers Society.
Cheap eats and free coffee
If you're out with the family lots of places do free 'kids meals' which brings down the cost of eating out.
At Crown Carveries kids eat free on Sundays and Bank Holiday Mondays (saving you £4.49), if you buy an adult carvery meal (£7.49).
If you're staying in a Premier Inn over the festive season you can get two kids breakfasts free for every adult breakfast or meal deal.
At Damon's Restaurants kids eat free from midday through until 6pm if you buy an adult meal. Locations in Lincoln, Sheffield and Liverpool. You can also enjoy free coffee every day till midday.
[Read more: Eight great new year resolutions to improve your finances]
Be the first to comment
Do you want to comment on this article? You need to be signed in for this feature