UK pension 'one of the lowest' compared to other countries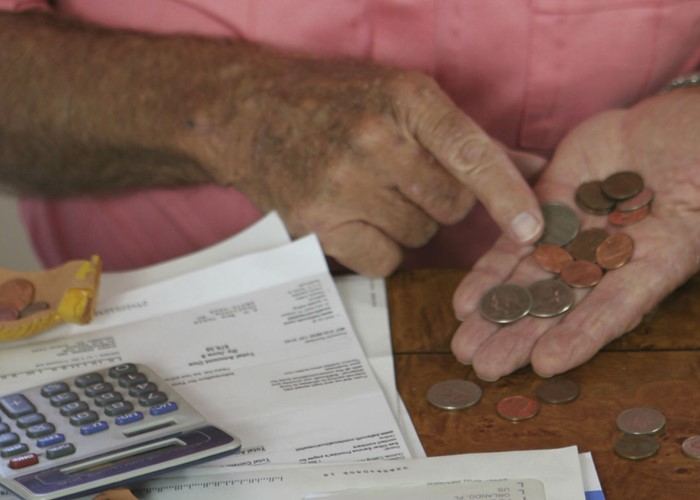 British pensioners see massive drop in income once they retire compared to other developed nations.
British pensioners receive one of the lowest State Pensions in the world, according to research from the Organisation for Economic Cooperation and Development (OECD).
At present the full basic State Pension equates to just 16% of the nation's average earnings. That is really low when compared to other countries – the OECD believes the average is 20.5%. However, pension credits brings the total value of the UK pension up to 21.6% of average earnings. While that is in line with the average, it is well below that of many other developed countries. For example in Ireland pensioners receive 33% of the average wage.
How our pension compares
British pensioners receive a State Pension in line with what Swiss and Japanese retirees receive, but well below the pensions in New Zealand, Denmark and Ireland.
At the other end of the spectrum Chinese pensioners receive state hand-outs that equate to just 2% of the average wage.
| | |
| --- | --- |
| Country | Pension as a percentage of average wage |
| New Zealand | 40.1% |
| Denmark | 36.3% |
| Ireland | 33.0% |
| Canada | 32.2% |
| Netherlands | 27.1% |
| Australia | 27.1% |
| France | 25.6% |
| Sweden | 23.2% |
| United Kingdom | 21.6% |
| Japan | 20.1% |
| Spain | 19.6% |
| Italy | 19.1% |
| Germany | 19.0% |
| United States | 17.3% |
| Turkey | 6.0% |
| China | 2.0% |
The UK also has one of the lowest average 'replacement rate' retirement incomes in the developed world.
The number takes your net pension entitlement and divides it by your net pre-retirement earnings to show how effectively the pension system provides a retirement income to replace your earnings. The lower the figure is the greater the income drop pensioners face when they retire.
The only countries who are worse than us on this measure are Mexico and Chile.
British pensioners have an average replacement rate of 40% compared to an OECD average of over 60%.
"The analysis makes embarrassing reading for the politicians who have been responsible for the UK's pensions over the past 25 years," says Tom McPhail, head of retirement policy at Hargreaves Lansdown. "The challenge now is to make sure the amount being invested into pensions is increased as quickly as possible."
Gender inequality
The UK is also one of the few countries to still have different State Pension ages for men and women. In 2014 British women could receive the State Pension at the age of 62.5 compared to 65 for men. The age is going to converge at 65 in 2018.
The fact that our retirement age is gradually being increased to 67 by 2028 means Brits will be among the oldest to retire in the world. Only Ireland and the Czech Republic intend to make their citizens work until they are 67, with 65 remaining the average state retirement age around the developed world.
Improve your retirement income today:
Why you will be worse off with the New State Pension
Boost your State Pension by £25 a week
Be the first to comment
Do you want to comment on this article? You need to be signed in for this feature