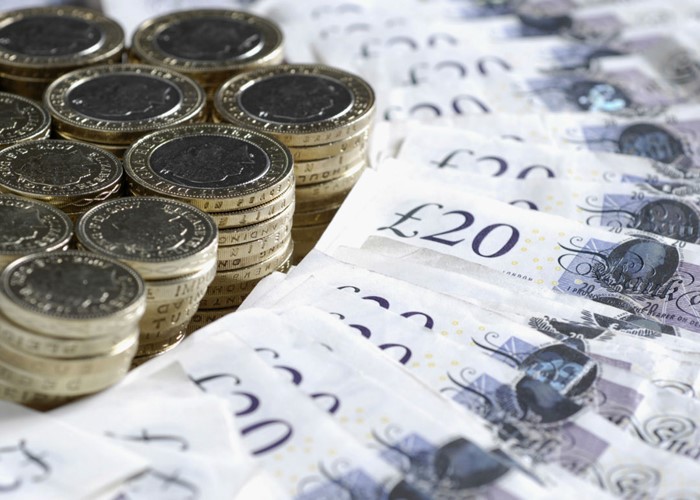 Excited about the World Cup? Where can you find the best bargains on new TVs, BBQs, garden furniture, beer, World Cup shirts, World Cup holidays and the latest Fifa World Cup computer game? Emma Roberts finds out.
Every four years a wave of patriotism sweeps the nation and many of us catch a case of football fever caused by the World Cup.
With the tournament kicking off in a week's time, supermarkets, websites and shops are all eagerly competing to offer the best soccer-saving deals - but where can you find the best bargains?
Watching the matches
Thinking of buying a new TV to watch the matches? There are many enticing TV deals about, with Sony offering up to £150 off new Bravia TVs when you trade in your old TV. Meanwhile, Currys have devised a cunning 'Cash for goals' scheme where, if you spend £599 or more on a new TV, you get £10 back for every goal that England score in the World Cup. Just be aware you must buy the TV before the 11th June and register online at cashforgoals.co.uk to be eligible for the deal.
Similarly, Toshiba is offering to refund the full cost of a Toshiba TV or laptop if you buy it before 10 June 2010 and England win the World Cup. Again, you must register the product beforehand to be eligible for the deal. Remember that, as well as broadcasting games on terrestrial TV, BBC and ITV are also showing the games live for free online so don't dismiss a laptop when it comes to watching the World Cup. After all, they're portable so you can watch the action anywhere!
If, instead, you fancy watching the beautiful game in glorious HD, Asda are selling a 32" HD Ready Sanyo TV for £277 – that's £60 off the RRP - and Tesco Direct offering a HD ready 37" Toshiba TV with built in freeview HD for £499, with free delivery. Plus don't forget to check out the Tesco Outlet store on ebay and Comet's clearance auction site for some great individual deals.
World Cup parties
With the hopeful promise of a sunshine-filled summer, why not throw a World Cup-themed garden party?
Related blog post
Rachel Robson writes:

A bumper Frugal Friday this week to help you kick off the Bank Holiday weekend to a fantastic start! Highlights include 32 high-street sales, half-price garden furniture, cheapest places to buy the Orange Prize for Fiction shorlist, the top 5 gaming bargains including Red Dead Redemption, free chocolate from Thornton's, 20% off voucher codes, 69% off self-tan, the complete Black Books DVD series for £9.47, plus freebie of the week, 1,116 Nectar point offer, plus win £200 and an Apple iPad!

Read this post
Asda offers many garden goodies to get your party started, you can get your hands on a two-burner BBQ for £30 and a BBQ four-piece tool set for £4.00. They also have deals on a range of garden furniture, with a six-piece patio set for £50. Tesco are also selling some of their garden furniture at half-price and a top find is their walled gazebo which is reduced from £64.99 to £32.49, which will come in handy if the typical British summer rain comes along.
As for feeding and watering your guests, many of the supermarkets are doing great deals on food and drink. Asda are doing two crates of Bulmers Cider, Becks and Carlsberg larger for £15 each (or one crate for £10) and three pizzas for £5. Check out our Frugal Food blog for more supermarket bargains or use mysupermarket.co.uk to compare prices for party food.
Footy fashion
Asda were offering the cheapest official England shirts, but at £25 apiece, they sold quickly and appear to have sold out online – but check your local store. Sports direct.com are selling the shirts for £35 and JJB have them for £39.99.
But it's not just the official shirts which are the must have football fashion statements, as many clothes shops and supermarkets are selling a whole range of World Cup clothing, for men, women and children.
Tesco's world cup fashion clothing range starts at £6 and features men's t-shirts and women's vest tops and dresses. High street stores, New Look and Peacocks are also selling women's world-cup-wear at low prices, starting from £5. (Ladies - check out this cut English bulldog T-shirt from New Look!)
Plus, if you fancy a kick around in your new gear, head down to a Hyundai dealership - simply turn up with an old football, and you can trade it in for a new one. Old footballs will be donated to charity.
Other football finds
If you're itching to get a real slice of the World Cup, it's not too late to get a travel deal to South Africa. Thomas Cook Sport have a range of all inclusive World Cup packages which include travel, accommodation, transfers and tickets. Unfortunately, most of the cheapest deals have sold out, with only one package still available to book for £1,199.
Alternatively, if you fancy getting really involved with the action but aren't keen on the price tag, then you could buy FIFA 2010 World Cup South Africa on the XBOX 360, PS3 or Wii and create the world cup atmosphere in your own living room. Again, Asda are selling it cheapest at £34.93.
With all these bargain buys, you can sit back and enjoy all the excitement of the World Cup, knowing that you've scored a great deal, even if England don't score a thing.
Tell us your World Cup bargains!
Found any World Cup bargains we haven't spotted? Please share them with other lovemoney.com readers using the comments box below!
More: Free online banking tool | The cheapest way to watch sport!
Be the first to comment
Do you want to comment on this article? You need to be signed in for this feature