American Express Shop Small 2020: earn cashback whenever you shop locally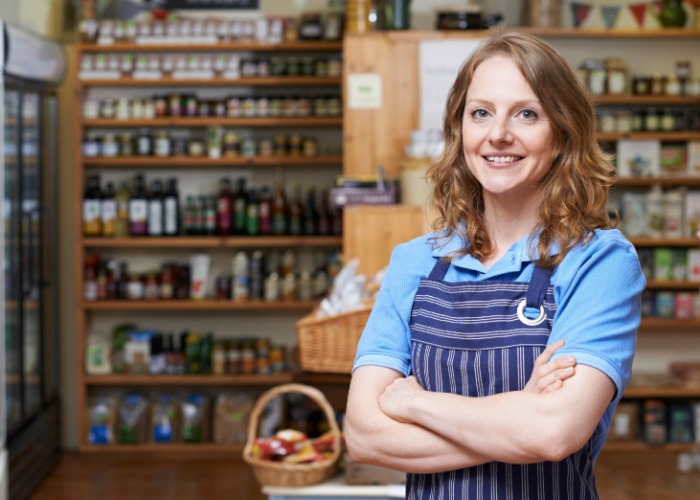 Sunday (13 September) is the last day you can support local shops and get money back through the American Express Shop Small scheme.
Time is running our for American Express cardholders looking to earn a handy bonus for supporting small businesses.
The Shop Small promotion, which has been running for almost 12 weeks now, will officially end on Sunday, 13 September.
If you want to take part, all you need do is register your card and spend £10 or more in a single transaction at a participating small business and you'll automatically receive a £5 credit on your statement.
Sadly, while the offer used to be unlimited, it's now capped at 10 transactions, so the most you can earn is £50.
Also, note that corporate cards, prepaid cards and cards issued by Lloyds are not eligible for the Shop Small promotion.
How to earn cashback all year round
The Shop Small scheme is a nice little earner for American Express users for a few weeks, but many American Express cards reward you for spending all year round.
The American Express Platinum Cashback Credit Card (representative APR 28.2%) gives you 5% cashback up to £125 cashback for your first three months of card membership.
Then you'll earn up to 1.25% cashback, depending on how much you spend on the card. Just watch out for the £25 annual fee.
Alternatively, the American Express Platinum Cashback Everyday credit card (representative APR 22.9%) also pays 5% cashback on your spending in the first three months (capped at £100).
After that, you'll earn up to 1% cashback, depending on how much you spend on the card (but you must spend at least £3,000 over the year).
Unlike its sister card, the Platinum Cashback Everyday doesn't come with an annual fee.
As with any cashback credit card, it's vital you repay your debt in full every month or you'll soon rack up far more in interest charges than you'll gain in cashback rates.
Be the first to comment
Do you want to comment on this article? You need to be signed in for this feature