The best savings accounts for over 50s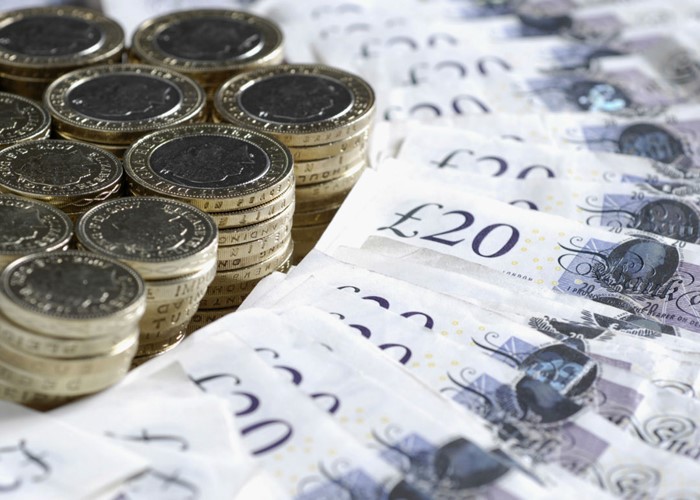 If you're over 50, you have a much wider choice of savings accounts than if you're under 50. But which ones offer the best return?
I don't really need to tell you the rates paid on savings accounts today are pretty horrendous. You already know that. But that's why it's more important than ever to hunt down the best possible deal so you can earn the highest return on your cash.
If you're in your fifties or sixties, you may be tempted by special savings accounts which are only available to the silver generation. These exclusive deals have already proved really popular with savers. In fact, Saga Personal Finance - which only sells financial products to the over fifties - has taken in more than £4 billion in deposits, which is double the total amount won by some well-known building societies.
Related how-to guide

Here's how to get into the savings habit, find forgotten money, work out the real value of a savings rate and build up that emergency savings pot.

See the guide

Are silver savings accounts a good idea?
Even if they are attractive to savers, I think exclusive accounts for over 50s can be misleading. The whole concept of exclusivity makes us think we're getting something special at the exclusion of others who don't fit the eligibility criteria. But it doesn't necessarily follow that an account which is only available to a select few offers a more competitive deal than an account which is open to everyone. In fact, they can often pay a much lower rate than the market-leading savings accounts.
To illustrate what I mean, the table below shows a selection of the top six easy access savings accounts which are open to savers in their fifties and sixties:
Best buy easy access silver savings accounts
| | | | | | |
| --- | --- | --- | --- | --- | --- |
| Provider | Account | % AER | Bonus included in the rate? | Minimum deposit | Minimum age |
| Saga | Saga Telephone Saver | 2.75% | 1% for 12 months | £1 | 50 |
| Market Harborough BS | Onthedot Sixty+ Surfer | 2.35% | None | £1 | 60 |
| Saffron BS | e-saver 55-plus Issue 2 | 2.30% | None | £1,000 | 55 |
| Chorley & District BS | Over 60s Account | 2.25% | None | £10,000 | 60 |
| Coventry BS | Sixty-Plus PostSave Issue 3 | 2.25% | 0.85% for 12 months | £500 | 60 |
| Leeds BS | Flexible Freedom | 2% | None | £500 | 50 |
Source: Moneyfacts
Saga tops the table with the Telephone Saver which is open to everyone over the age of 50. The account pays a rate of 2.75% which includes a 1% bonus for the first 12 months. What's more, the rate is quite a margin ahead of its nearest rival - the Onthedot Sixty+ Saver from Market Harborough Building Society - which pays just 2.35% and is open to savers age 60 and above.
But how does Saga's market-leader compare with the easy access best buys which don't operate age restrictions? The next table shows the top six accounts which are available to everyone regardless of their age:
Best buy easy access savings accounts for everyone
| | | | | | |
| --- | --- | --- | --- | --- | --- |
| Provider | Account | % AER | Bonus included in the rate? | Minimum deposit | Notes |
| | | 3% for Halifax Current Account Customers (who can also earn £5 a month from their current account), 2.80% for everyone else | None | £1 | Must register for the Halifax Online Service |
| West Bromwich BS | Direct Bonus Account 1 | 2.92% | 1% for 12 months | £1,000 | New money only |
| The AA | AA Internet Extra Account | 2.80% | 2.30% for 12 months | £1 | - |
| | | 2.75% | 0.50% for 12 months | £1,000 | - |
| Birmingham Midshires | Telephone Extra Issue 2 | 2.75% | 2.25% for 12 months | £1 | |
| | | 2.75% | 1.5% fixed for 12 months | £1 | Reverts to standard rate after bonus period. Currently 1.25% |
| Norwich & Peterborough BS | E-Saver Issue 3 | 2.75% | 1.55% for 12 months | £1 | |
One best buy from the table is the West Bromwich Building Society which pays a rate of 2.92% with a 1% temporary bonus in place until 31 January 2011. This account requires a minimum deposit of £1,000, and can only be funded with new money to the society.
But you can potentially earn a much higher return with the Halifax Web Saver Extra. This pays a rate of 2.80% on savings of £1 plus. But the if you take out a Halifax Current Account, you'll get an extra 0.20% as a reward, which steps up the total return to a market-leading 3%. The great thing about this deal is that you can combine with another offer Halifax has on at the moment where you can earn £5 a month from your current account, regardless of how big or small your balance is, as long as you fund it with £1,000 a month.
So potentially, you could get £60 a year in interest from your current account, on top of the market-leading 3% interest you'll earn on your savings. Plus, unlike all the other accounts in the table, the Halifax Web Saver Extra doesn't offer a temporary bonus, so the rate is less likely to suddenly drop after a year.
The verdict on Saga
It's true that Saga does offer a pretty good deal on easy access savings for the over fifties. But you'll surely have noticed all the ordinary best buy accounts can beat - or at least match - Saga's deal. In this case, savers really won't be benefitting from anything extra with this particular exclusive silver saver account.
So, don't forget to always be on your guard. Just because an account is exclusive doesn't necessarily mean it's offering anything out of the ordinary.
Recent question on this topic
hca003 asks:

Swarbs

answered "Santander and Nationwide have 18 month fixed bonds that pay rates of 3.4% per annum. So that's..."

MikeGG1

answered "Coventry BS 1st Class Postal is instant access at 3.15% at the moment (includin 12 months..."
Another exclusive account to avoid
To earn a decent rate on your savings requires savers to be more astute than ever before. One way you could do that is by ditching savings accounts and going for a high interest current account instead.
The best accounts on the market pay much better rates of 5% which dwarf the returns paid by the top easy access savings accounts. And one of them - the Premier 50 Current Account from Alliance & Leicester - is specifically marketed for the over fifties too.
With this account you can earn a fixed rate 5% on the first £2,500 of your balance for a year. (Balances over £2,500 earn 0.10% and the rate drops to 1% after a year). Savers will also enjoy a range of benefits including worldwide travel insurance up to the age of 79 and exclusive health benefits, which Alliance & Leicester claims are worth over £300.
Sounds fantastic but there's a sting in the tail. The account costs £10 a month, which virtually wipes out the interest you would earn if you kept a constant balance of £2,500. No doubt A&L would argue the value of the benefits more than compensates. But I think it's debatable whether you would actually make full use of the savings on offer to this extent.
If you like the idea of using a high interest current account to boost the rate on your savings, I would go for the Premier Direct Current Account instead. It's true you won't make savings on travel insurance and health care, but you will get that same great 5% rate. And the best bit - it's available to everyone over 21!
Compare savings accounts at the lovemoney.com savings centre
Get something extra from lovemoney.com for free
Want to have more money to spend on stuff that matters to you? Learn to budget effectively using lovemoney.com's brand new online banking tool. It enables you to categorise all your transactions from different bank accounts and credit cards so you know exactly what you're spending your money on throughout the month, using a single log-in. Find out more
Find out how to become a smart saver with a Cash ISA, and enjoy totally tax-free return.
More: Get the best rate on your savings – now! | Ditch these shocking savings accounts
Be the first to comment
Do you want to comment on this article? You need to be signed in for this feature