Britain's greatest property investors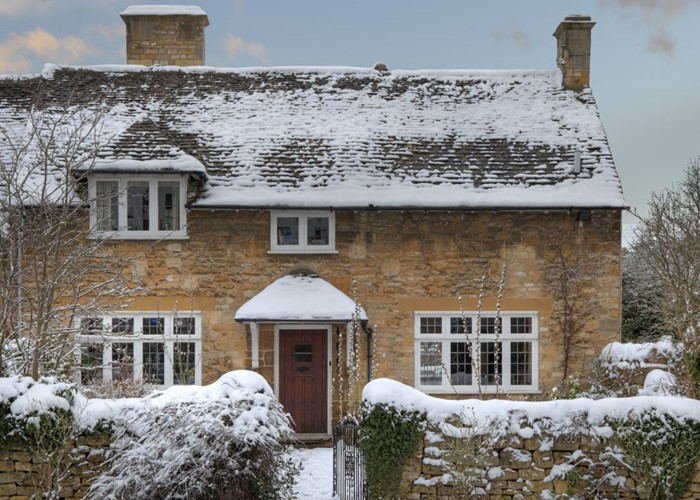 During the property boom of 1995 to 2007, homeowners made £3,000 billion. We look at Britain's biggest property barons, and what we can learn from them.
The property boom of 1995 to 2007 was the biggest in history, with the price of the average UK home rising for 12 years in a row.
During these dozen years, house prices more than tripled -- rising 220%, according to the Halifax House Price Index. This pushed up the value of the UK's domestic housing by around £3 trillion, making property our biggest single asset.
Then again, busts follow booms: the credit crunch and subsequent economic downturn brought the housing boom to a painful end. Indeed, the collapse in house prices was the steepest on record. In 2008, the value of a typical home crashed by almost a sixth (16.4%), according to the Halifax!
Big winners in the boom years
During the boom years for homeowners and buy-to-let landlords, cheap credit led to a similar surge in commercial real estate, with property tycoons making huge gains. Here are 14 of the biggest boomers (in A-Z order by surname):
Nicholas and Christian Candy
Surrey-born brothers Nick (37) and Christian (35) Candy started out with a £6,000 loan to buy a London flat in 1995. The brothers -- known for their upmarket design firm Candy & Candy -- later expanded into major property developments, such as the One Hyde Park and Chelsea Barracks developments in London.
According to the Sunday Times Rich List (STRL) 2009, the Candys are worth £330 million.
Backed by his father, a wealthy Syrian businessman, Halabi (51) created a huge London-based property empire. At his peak, he was 14th on the STRL 2007, with a fortune worth £3 billion. Alas, the property slump hit Halabi hard.
First off, his Esporta gym chain went into administration in August 2007. Then, in January 2008, he sold his one-third stake in London's Shard of Glass (a proposed 1,016-foot skyscraper which would be Europe's highest structure).
Later, in June 2009, Halabi's property companies defaulted on £1.2 billion of bonds, making him one of the biggest casualties of the property slump.
Hunt (57) started the Foxtons estate agency in 1981 with his first office in Notting Hill. Hunt sold Foxtons (seen as London's most aggressive and go-getting property seller, and famous for its liveried Minis) in May 2007, at the peak of the market. The buyer, private-equity firm BC Partners, paid £390 million, of which Hunt pocketed around £370 million.
As the property crash gathered pace, sales slumped at Foxtons' 40 branches. Last month, the heavily indebted firm's banks took control of the company. Personally, I'm a great admirer of Jon Hunt, who is clearly the master of property-market timing.
Leslau (50) began his property career as a chartered surveyor in north London in the early Eighties. By 1996, his listed property company was worth £1.2 billion. In 1997, Leslau and his partner Nigel Wray set up what later evolved into Prestbury Investment, which today manages a property portfolio worth £2.2 billion.
Leslau turned negative on the UK property market and, in 2006, sold many of his flagship properties in order to dodge the worst of the crash. He part-owns Saracens rugby club, and floated his latest investment vehicle, Max Property, on London's AIM junior market, raising £220 million last summer.
Worth around £200 million and known for his generosity, Leslau appeared on Channel 4's Secret Millionaire, posing as a social worker in Glasgow before donating over £300,000 of his money to good causes.
Iranian-born Naghshineh (57) built up his property empire via Targetfollow, a Norwich-based firm he founded in 1992 that owns the famous Centre Point building in London.
As the largest investor in Woolworths -- he owned a tenth (10%) of the retailer -- the ex-civil engineer tried to save the retailer before its collapse in November 2008.
The STRL 2009 reckons Naghshineh is worth £320 million.
In the early Nineties, the Reuben brothers made an estimated £1.3 billion from turning around the Russian aluminium industry. Based in London, the Reubens are ninth on the STRL 2009, with wealth estimated at £2.5 billion. Via property firm Aldersgate Investments, the brothers are major investors in London property and commercial real estate, and give generously to children's charities, notably Great Ormond Street Hospital.
That's eight down and six to go. In Part 2, I'll look at the final six property barons, what they have in common and what lessons we can learn from their experiences.
More: The biggest house-price myth | The best landlord mortgages
Be the first to comment
Do you want to comment on this article? You need to be signed in for this feature