Six steps to frugal fashion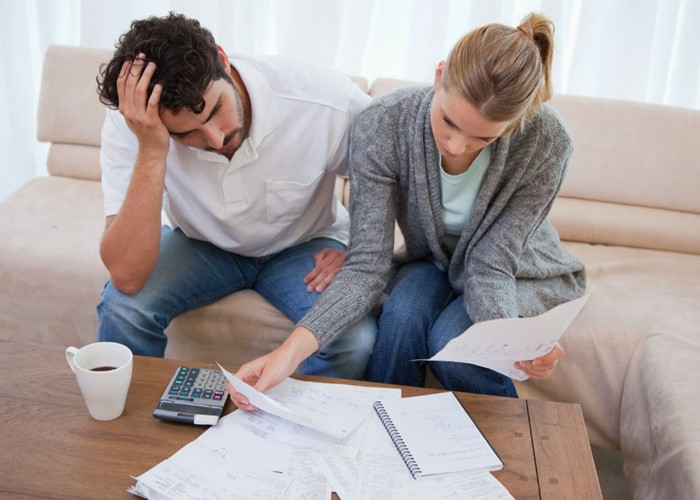 Follow our top tips for fashion on a shoe-string.
Step one: Join members-only websites
Every fashionista should sign themselves up to at least one of the many members-only websites, which offer access to premium designer clobber with some impressive discounts. Two of my favourites are Cocosa and Koodos.
At Cocosa, members can access exclusive 48 hour sales, but you will either need an invitation code to sign up or you'll have to join the waiting list.
You're free to browse the selection at Koodos without being a member, but if you want exclusive previews of special collections, become a member and you'll be sent email alerts 24 hours before the sales begin.
Step two: Scour those sample sales
Sample sales offer some of the best high fashion bargains, but they're not always easy to find. So make sure you sign up to sites such as Dailycandy.com and Samplesaleslondon.co.uk which have sample sale diaries complete with the venues and times of upcoming sample sales.
Other sites worth trying are Designersales.co.uk and Stylebible.com.
Step three: Head to a vintage fair
If you love the vintage look but hate the price tag, a vintage fair is your best bet for a golden oldie. VintageFair.co.uk hosts fairs all over England (check the website for tour dates and locations), but they have also helped set up the brilliant Vintage Kilo Clothing Sale events.
These sell clothes by weight, at £15 per kilo (which roughly works out to five lighter items, such as cotton dresses, or three heavier items, such as trousers and denim). So if you love the idea of a fashion pick 'n' mix, this is definitely for you. Check out the events calendar here.
Online, Absolutevintage.co.uk and Marthascloset.co.uk have good reputations as well as detailed descriptions of all the items. Or, if you can't make it to the infamous Portobello Road in west London, head to the Pretaportobello website which stocks some fab one-off pieces from the market.
Step four: Get designer clothes for free!
One way to cut the cost of fashion is simply not to pay. Now I'm not advocating theft here - I'm talking about swapping your clothes online instead.
For example, at Bigwardrobe, you add items into your virtual wardrobe and then decide whether to swap or simply sell your gear. If another member likes the look of anything they can propose a swap, offer to buy your item, or propose a 'Combo' offer of cash with a swap. To sell an item you must be a 'Friend' of Bigwardrobe which costs £1 per month.
If you'd rather swap clothes in the flesh, attend a swapping party organised by Swishing.org. Alternatively, make a note in the diary for this year's VisaSwap where fashion lovers donate their clothes in exchange for points which can then be swapped for other clothes at the event.
Step five: Try don't buy
Got a special event coming up and need a fabulous new frock? Check out Girlmeetsdress.com where you can rent designer dresses instead of buying them.
Dresses can be borrowed for either two or seven nights, but you can try the dresses on before you buy and get a refund if doesn't fit. Rental fees vary but rental prices start from just £24; you will have to pay a shipping rate of £9.95 but this covers the cost of delivering the dress as well as returning it.
If you have a specific look in mind, Mycelebritydress.com allows users to rent dresses as seen on their favourite celebrity. Items are loaned on a weekly basis and there is a set shipping fee of £6.99, which includes insurance. This teal Herve Leger dress worn by Cheryl Cole retails at £1,300, but on Mycelebritydress you can rent it for three days from £120.
For accessories, try Handbagsfromheaven where you can rent designer bags on a pay-as-you-go basis - costing from £15 per month - or become a member for £9.99 per month and save 15% off all hire prices.
Step six: Get an online style education
Now that online fashion stores such as Asos and Net-a-porter have taken off, the number of style bloggers has boomed.
Two of the most popular blogs are Stylebubble and Libertylondongirl.com (which is written by English style journalist, editor and broadcaster Sasha Wilkins). Apart from being fun to read, many bloggers are at the forefront of fashion news so you can keep on top of the latest trends and get some style inspiration to boot.
Blogs aside, you can also find style tips and fashion discount updates on sites such as Chiconomise.com, Fashionbeans.com and Fashionconfidential.co.uk.
Finally, if you like bargains, check out our new Frugal Friday blog, which rounds up the hottest bargains, freebies and discounts available on the high street, every Friday.
If you're registered on lovemoney.com, you can follow the blog and find new posts as soon as they are published, via your personal homepage. Never miss a bargain again - register now.
Be the first to comment
Do you want to comment on this article? You need to be signed in for this feature