The secret truth about your credit card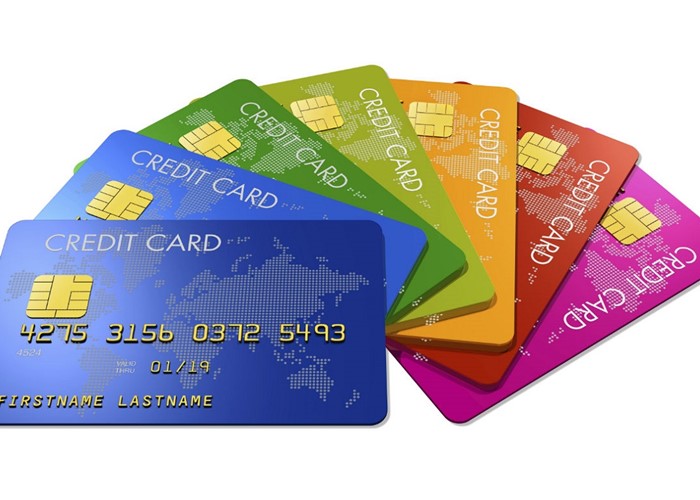 If you're not careful, this secret could cost you dear...
Your credit card may be hiding a dirty secret. Its parents.
For example, did you know that M&S Money - the provider of insurance, loans and credit cards - is wholly owned by HSBC and not Marks & Spencer?
Didn't think so.
It just goes to show that favourite brands aren't necessarily controlled by your favourite organisations.
With credit cards, this matters more than you think.
There are well over 100 companies and charities that offer credit cards, but there are less than a score of card issuers. Understandably, HSBC is the card issuer for HSBC cards and for M&S Money cards. It's not surprisingly the issuer of First Direct cards, as it wholly owns that online bank too. Yet it is also the issuer of Marbles and John Lewis cards.
Why does this matter?
Most card issuers will not let you have another of its cards, even if you buy a different brand.
You need to stop using your existing card for at least six months and in many cases longer before you will be considered for another card by the same issuer.
The problem is that the more times you apply for credit the worse your credit record looks. Therefore, you don't want to apply for another card from the same issuer.
This is a major problem if you wish to transfer you existing card balance to a cheaper deal. It may be that a new 0% credit card deal will save you hundreds in a year, but you endanger your chances of getting a new card, or any other form of credit, be it loans or mortgages, if you apply for a second card from the same issuer, and get rejected.
And what's more most issuers won't even let you transfer balances between two cards that they own.
But how do you find out which cards have the same issuer?
Buried in the small print
It can be extremely difficult to find out who the card issuer is for any given card. Details of the overall issuer are often hidden in the terms and conditions.
However, it's not just that these crucial details are buried in the terms and conditions, it's also that the terms and conditions are buried! It's often not until you've given a credit card provider all your personal data by going through their online application form that you are given the opportunity to read the terms of the deal you've just applied for!
So to help you out here's a list of card issuers, which I've worked hard to ensure is as accurate and up-to-date as possible:
Credit card issuers
Card issuer

Card provider (i.e. the brand/the company you applied to)

Allied Irish Banks

SAGA

American Express

American Express

Bank of Ireland

BOI

Post Office

Barclays

Argos

Barclaycard

Capital One

Capital One

CitiGroup

BMIBaby

Citicard

Egg card

Co-op

Amnesty International

Barnardo's

Childrens Aid Society

Co-op

Greenpeace

Help the Aged

Labour party

Liberal Democrat

Medical Foundation

Oxfam

Ramblers Association

Save the Children

Smile

Stroud & Swindon

Yorkshire BS

Santander

Abbey

Alliance & Leicester*

ASDA

GE Cards (Laura Ashley, Debenhams, Harrods)

Santander

Paypal

HSBC

First Direct

GM Card

HSBC

John Lewis

Marbles

M&S Money

Waitrose

Lloyds Banking Group

all "lifestyle"

Amazon

Britannia

Cancer Research

Carphone Warehouse

IF

ipoints

Lloyds TSB

More Than

NSPCC

Smart

HBOS (part of Lloyds Banking Group but accepts transfers from Lloyds TSB)

Halifax

Bank of Scotland

Bank of America

(cards mainly issued by MBNA Europe)

The AA card

BikeCard

BMF

BMI

breakthough breast cancer

british heart foundation

Cheshire Building Society

Childline

Football clubs

homebase

ICICI

MBNA

Melton Mobray Building Society

Norwich & Peterborough

PADI

Play.com

Rugby League clubs

Ryanair

Ski Club GB

Star trek

Sonycard

Toys R US

Unicef

Virgin Money

Virgin Atlantic

World superbikes

WWF

National Australia Group

Yorkshire Bank

Clydesdale Bank

RBS Group

Mint

NatWest

Lombard Direct

Royal Bank of Scotland

Ulster Bank

Sainsbury

Sainsbury's card (50% owned by Lloyds)

Tesco

Tesco ClubCard credit card

Nationwide

Nationwide
Data from company websites, press offices and from Stoozing.com (with a few corrections of my own)
*Older cards from these banks were issued by MBNA.
Get help from lovemoney.com
If you need a bit controlling your credit cards, we can help.
First, adopt this goal: Pay off credit card debts
Next, watch this video: The cost of credit card debt
And finally, why not have a wander over to Q&A and ask other lovemoney.com members for hints and tips about what worked best for them?
Transfer a balance and get 17 months interest free through lovemoney.com
More: Twelve cracking credit cards for spending | Beware these 19 credit card tricks!
Be the first to comment
Do you want to comment on this article? You need to be signed in for this feature