18 things you can get, see, or do, for free!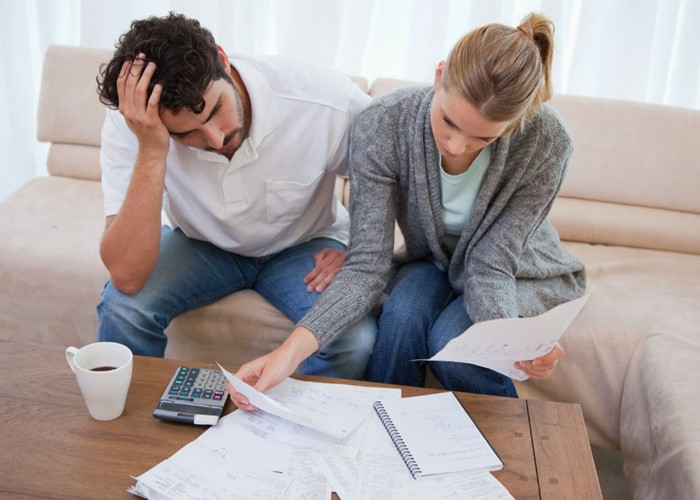 Find out how to snap up free Lego and make up, how British Gas customers can swim for free, take part in a dance workshop plus much more, and all for nothing.
Like bargains? Like them even more if they're free? Well you're in the right place - let's see what we can get our hands on at the moment.
1) Free Lego Merchandise
Pick up a copy of the Mirror (every day until Sunday) snip out the voucher inside and you can trade it in for free Lego merchandise in WHSmith, ToysRUs (or Smyth's Toys in Northern Ireland).
Free toys are available to collect until Thursday - after this the vouchers are for a collector box, posters and stickers.
Or save up the vouchers and send them off with a cheque for £5.99 to receive all the Lego gifts.
2) Free swimming
Thanks to some Government funding, nearly all over-60s and a lot of under-16s can swim at their local council run swimming pool at specified times, for free. Check with your local Council's website to see what applies near you.
And if kids can't swim for free in your borough, check neighbouring towns as it may apply there.
3) More free swimming
Even better, if you're a British Gas customer (and that includes British Gas Homecare and Pay As You Go customers) you can get a free voucher for a family swim (2 adults, 3 kids). Simply grab your customer number and take a look at the Free Swim website.
4) Free festival
Head on over to London this weekend, (12 & 13 September) for the Thames Festival. This year promises dancing, free running, fabulous food, fireworks and a fantastic night carnival.
5) Food & Drink festival
Readers in Scotland should check out the Scottish Food & Drink fortnight (on until 20 September) with free fairs and exhibitions on all over the country where you can sample delicious produce for free.
6) Free books
Love reading but hate storing books? Then move into e-books!
Sign up to Feedbooks or Project Gutenberg where you can download loads of free titles to your mobile device - you could have a veritable library and all for absolutely nothing.
7) Free DVD rental
If staying in and watching a film appeals, there are plenty of DVD rental companies out there to choose from. And most of them offer free trials so you can see how you like the service. Quote offer code MS13B to get a 30 day free trial with Outnow.
And I've found 2 great Lovefilm offers - the first code gives a free 30 day trial, plus free £5 e-voucher, alternatively, the second code gives the same free 30-day trial, plus 2 free cinema tickets. Choose the one you fancy!
8) Free theatre tickets
If you're under-26 and love the theatre you're in luck - thanks to the Arts Council you can get free tickets to see shows, plays and musicals. Book your seats at this website.
9) Free £100
Switch to the Alliance & Leicester, Abbey or First Direct current account and you'll get £100 for free. And HSBC is offering a free £50 for anyone switching to its packaged account.
10) Free make up
If you love make up and smellies, why not host a Body Shop at Home party? Not only will you get some lovely free products as a thank you, you'll get a percentage of whatever your friends spend, too.
11) Save 25% at Odeon cinemas
This one's not free but is worth including. Print this voucher and you'll save 25% Monday-Friday on tickets at Odeon cinemas (valid until 25 September).
12) Free software
Don't waste hundreds on fancy software for your computer when there's so much available for absolutely nothing. Find out how you can get your PC software for free.
13) Free money as you spend
Earning free money as you spend is de rigeur at the moment.
You can do so easily with a cashback credit card or by using a cashback site. Alternatively, if you have children sign up to Kidstart, which gives your kids a percentage of anything you spend through its retailers (and it has some great offers, too).
14) Free Pizza
Spend £20 online at Pizza Hut at the moment, and you can claim a free Calzone Pizza. Enter voucher code CALZ158UC. Offer lasts until 4 October 2009.
15) Free entry to English Heritage properties
If you fancy flouncing around a stately home like Keira Knightley in "Atonement", you'll love to hear that over 4,000 places all over the country will be opening their doors to the public for free, as part of the Heritage Open Days (from 10-14 September). Take a look at the website and see what's available near you.
16) Free family dance exhibition
With "Strictly Come Dancing" about to start you may be in the mood to learn how to waltz, cha cha, or even breakdance? Check out the Family Dance exhibition at the Lowry in Greater Manchester - this event includes free workshops and is on until 27 September.
17) Free film screenings
Who needs to pay to see a film? Head on over to the Scoop at 7pm every Wednesday, Thursday and Friday until 2 October and you'll be able to see outdoor screenings of "Slumdog Millionaire", "Mama Mia" and "The Usual Suspects", and all for absolutely nowt.
Alternatively, sign up to SeeFilmFirst or MomentumScreenings. Both obtain tickets for screenings of new films before they're even released to the public - and email the details to their readers who can apply for free tickets.
It's a brilliant idea - just last weekend I was offered the chance to get free tickets for "Julie & Julia", starring Meryl Streep, and films come up very regularly indeed.
18) Free storybook
Finally, and this is my favourite, check out the Learn Direct site where you can find out how to claim a free book for your child.
Better still, you can create an interactive book together online. You can even change the names, descriptions and colours in the story to make your child the star - and print it out to keep!
And who said nothing in life was free?
More: 8 ways to make money from the internet |5 ways to slash your energy bills
Be the first to comment
Do you want to comment on this article? You need to be signed in for this feature