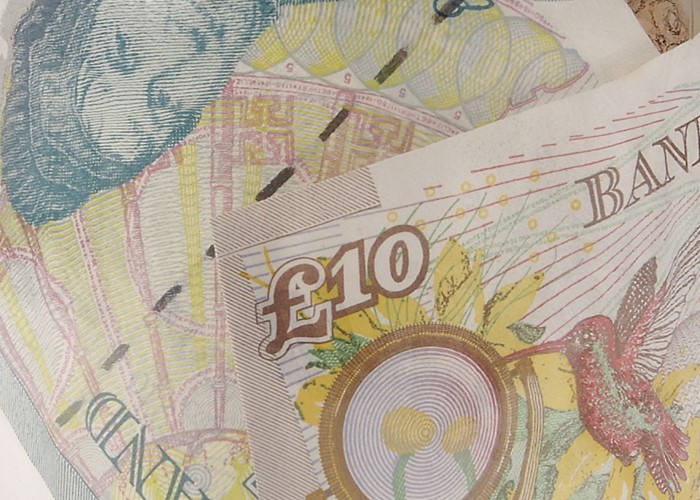 We reveal which bank lovemoney.com readers think should be crowned The Worst Bank in Britain... and The Best!
There's something about bank customer service that gets people talking.
My suggestion last year that Abbey was Britain's best bank in terms of rates had, how can I put it mildly, some of you spitting vitriol, and the idea that First Direct had Britain's best current account created an equally big discussion.
But a bank's mettle often isn't tested until something goes wrong, and we can spend years content with our bank account, only for it to go awry in a matter of days.
So, in an attempt to separate the men from the boys in the banking world, we took a snapshot of the nation's banking habits.
Our short survey of 700 people found some interesting results...
Are you being served?
Overall winner in the bank customer service was First Direct. A whopping 93% of you said it was either 'excellent' or 'good' in terms of customer service, and only 0.8% said they were 'terrible'.
First Direct always gets a mention when a current account article is written, and several of you have praised its great customer service and efficiency.
First Direct promises that you'll get through to a real person every time, with no automated telephone systems in sight.
The bank may have come top in terms of customer service, but you'll also have to be a pretty high earner if you want to bank with them. In order to qualify for its 1st Account, fee free, you'll have to deposit £1,500 a month (approx. £23,500 a year in salary terms).
As a reward, First Direct will give you £100 if you join them. In fact, they're so confident you'll love the service that if you don't, they'll give you another £100 to leave!
In second place was Smile. Over four fifths (89%) of you said its customer service was either excellent or good, and not a single person said service was terrible.
Smile has also been praised by readers in the past for its excellent customer service, with real people at the other end of the phone, even at ungodly hours, and an ethical policy shared by its parent, the Co-operative bank.
Davids and Goliaths
Of the 'big four' banks, Royal Bank of Scotland came out on top for customer service, with 60% of you giving it your thumbs up.
HSBC was a close-ish second, with a 52% approval rating, and Barclays, Lloyds and NatWest all scored just under 50%.
This wasn't high enough to beat satisfied building society customers, which had a 68% customer satisfaction rating.
The worst bank in Britain
At the other end of the scale, Abbey performed the worst out of the 15 banks in the survey, with only 22.8% saying its service was either excellent or good. Nearly a third of Abbey customers (31.4%) said its service was poor, while 28.6% said it was terrible.
So, according to lovemoney.com readers, Abbey is the worst bank in Britain! Abbey, explain yourself please....
Meanwhile, Abbey's sister bank, Alliance & Leicester fared much better, with 57% of its customers saying it provided excellent or good customer service.
But even though you may be satisfied with your bank in terms of service, it seems there's no such thing as loyalty in the banking world.
Nearly all (92%) of people surveyed have products with another provider, showing that when it comes to picking your financial products, you don't like to put all your eggs in one basket. Good for you!
Get it right
We also asked you the things your bank is getting right and wrong.
First Direct came top in all five categories, which included friendliness, efficiency, and being able to deal with problems when they go wrong, scoring an average of 95% across all categories.
Call centres were one of your biggest gripes, and while the smaller banks tended to get things right, it's the main area where the bigger banks faltered.
The big four were only getting it right for half of the people surveyed, while over two thirds (70%) of Abbey customers said call centre staff were getting it wrong.
There was also the issue of switching account. Three fifths (60%) of those who took our survey had switched accounts.
But for those who say cash is king better think again. When it comes to switching current accounts, 60% of you said you switched not because of a cash reward, but because you thought the customer service was better.
After all, you can't put a price on good service.
The second most common reason you switched was for a better interest rate, with 22% citing this reason.
With big names such as HSBC, Lloyds and NatWest paying interest rates as low as 0.1% and in the case of HSBC, nothing, it's little wonder why these people have moved to greener pastures.
However, more than two fifths of you (41%) have never switched bank accounts. With cash incentives such as £100 on offer, and specialist switching teams on hand to move all your direct debits and salary details over, switching today is easier than you think.
For more on switching and what you can get, read A cunning way to earn 6% on your savings.
So, you've read our mini snapshot on bank customer service, what are your experiences? We are looking for the best bank in Britain. Please post your comments below!
Be the first to comment
Do you want to comment on this article? You need to be signed in for this feature