Cheapest ways to sell paper share certificates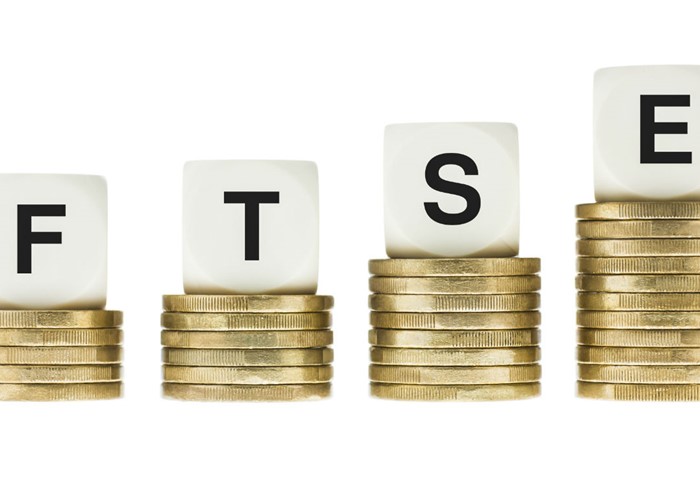 Hefty minimum charges for trading paper share certificates can take a big bite from your returns. We reveal the cheap and costly deals.
Despite a huge push towards telephone and online dealing, millions of us still own paper share certificates. In many cases, these holdings come from the privatisation and demutualisation programmes of the Eighties and Nineties.
However, investors looking for a low-cost service through which to sell modest paper shareholdings will find this a tough task. The fees charges, particularly by high street banks, can wipe out a large chunk of your sale proceeds.
Dealing with paper
If you only have small holdings worth only a few hundred pounds in total, and you just want to cash them in you'll have to pay a fee.
But these paper-based services can be expensive and in order to sell any modest shareholdings you'll find you need to surrender sizeable sums in broking charges.
High-street dealing
To start, let's check the share-dealing charges levied by some of the UK's biggest high-street banks and building societies. The following table is sorted from lowest to highest minimum dealing fees for paper-based trading by telephone or post, whichever is cheaper:
Service/provider

Percentage

fee

Minimum

fee

Cost of a

£250 trade

1.25%

£25 (max £125)

£25

1.75% (UK Stocks & Shares up to £15,000)

0.85% (UK Stocks & Shares over £15,000)

0.85% (Gilts & UK Bonds up to £10,000)

0.25% (Gilts & UK Bonds £10,000 - £20,000)

0.125% (Gilts & UK Bonds over £20,000)

£25 (UK Stocks & Shares)

£30 (Gilts & UK Bonds)

£25/£30

-

£75

£75

n/a

n/a

n/a

n/a

n/a

n/a

n/a

n/a

n/a

n/a

n/a

n/a
As you can see, Nationwide, HSBC, Santander and NatWest no longer offer their own certificated share-dealing service, so investors cannot deal in paper certificates at these big banks, whether in person or by telephone.
Barclays in 2015 also stopped offering the service but recommends The Share Centre which pays a commission to Barclays when you trade.
The biggest rip-off on the high street comes from Lloyds Bank which charges a fee of £75 per deal.
At the other end of the scale, Halifax charges 1.25% or a minimum of £25 from the sale proceeds up to a maximum of £125.
Barclays via The Share Centre charges a minimum dealing fee of £25/£30 which is also good for small value holdings.
Try LoveMONEY's Plans app for free: automatically keep track of your investments, and easily see how they affect your net worth >
Well-known brokers
Now let's take a look at the cheapest certificated share-dealing services from six leading stockbrokers:
Service/provider

Percentage

fee

Minimum

fee

Cost of a

£250 trade

ShareDeal Active

Flat-rate of £19.50

£19.50

£19.50

The Share Centre

1%

£25

£25

Hargreaves Lansdown

1% on first £10,000, 0.5% for the next £10,000 and 0.25% thereafter plus £20

£40

(£20 plus £20)

£40

Equiniti Shareview

1.5% up to £50,000, 0.25% on balance over £50,000

£45 online or £60 on the phone

£45/60

TD Direct Investing

£12.50, plus £50

£62.50

£62.50
As you can see, three brokers charge £40 or more for even the smallest certificated trade. TD Direct Investing's bare-bones fee is £62.50.
At the other end of the scale, ShareDeal Active charges a flat fee of £19.50 for certificated trades of any size, making it the cheapest broker in this survey.
Track your investments online and see how they improve your net worth! Try LoveMONEY's Plans app for free >
Why bother with paper certificates?
In this modern world of high-speed, low-cost online share-trading, dealing using old-fashioned share certificates has become prohibitively expensive.
So why bother holding paper certificates at all? Indeed, the EU has plans to completely phase out paper certificates in favour of electronic registration by 2020 at the latest.
However, when you possess paper share certificates, your name appears on the company's share register. This allows you to exercise your voting rights, as well as receiving all dividends and correspondence direct from the firm. These benefits are particularly important to 'activist' investors keen to play a part in a company's future.
Transfer and save
If you want to get the cheapest deal and aren't in a hurry, the best way to get rid of paper shareholdings is to transfer them into an online nominee account.
The best brokers make no charge for these transfers, so you can turn paper certificates into electronic holdings at no cost and sell them later to bank the proceeds. You can then make use of online dealing charges that can be below £5 per trade.
Want to keep an eye on your investments and see how they contribute to your overall net worth? Try LoveMONEY's Plans app for free >
More on investments:
Beginner's guide to buying and selling shares
Beginner's guide to stocks & shares ISAs
Beginner's guide to index tracker funds
Beginner's guide to exchange traded funds
Be the first to comment
Do you want to comment on this article? You need to be signed in for this feature