The best way to withdraw cash abroad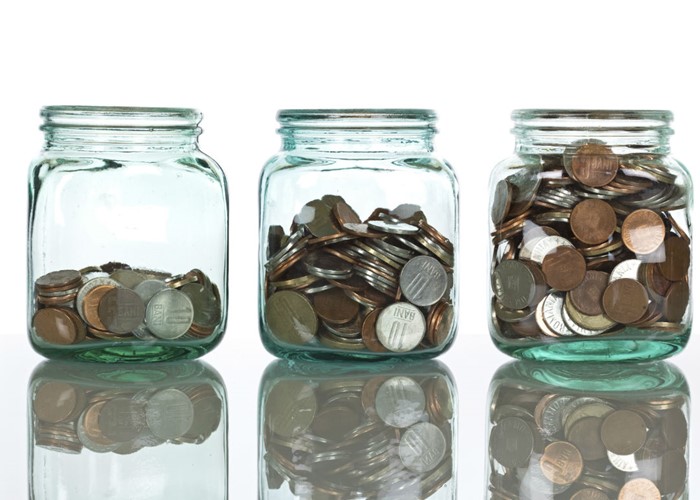 We tell you which cards are good - and bad - for holiday cash withdrawals.
**THE INFORMATION IN THIS ARTICLE IS NOW OUT OF DATE - FOR THE LATEST INFORMATION, PLEASE SEE The best debit card to use abroad**

Earlier this month, we explained why the Abbey Zero is the best credit card to spend on while you're abroad.
And at first glance, it seems a good card to use for overseas cash withdrawals, too - because (unlike most credit cards) it doesn't charge a cash advance fee.
Unfortunately, there's a whopping catch which means using the card for cash withdrawals could cost you an arm and a leg.
27.9% interest!
Although the Abbey Zero doesn't charge you a fee to withdraw cash, it does charge a walloping 27.9% interest on that cash once you've taken it out. Ouch!
It's not alone in charging this enormous rate. In fact, all the credit cards I've ever come across charge very high rates of interest on cash withdrawals - usually well over 20%.
This includes the Post Office card (the other card we recommended for holiday spending) which charges 24.1% interest on cash withdrawals.
More reasons why credit cards and cash don't mix
When you spend on a credit card, you can usually enjoy a period of interest-free credit lasting for up to 59 days. However, withdraw cash using a credit card and that enormous interest rate is charged from the moment the money pops out of the ATM.
Most credit cards (including the Abbey Zero card) also operate negative payment hierarchy. In a nutshell, any repayments you make reduce your cheapest debt first (the one with the lowest interest rate).
And this means interest will continue to accrue on cash withdrawals - at that horrible rate - until you've cleared every other debt on your card.
In short, it's never a good idea to use a credit card to withdraw cash abroad (or in the UK for that matter).
So which card should you use for holiday cash withdrawals?
Debit cards aren't fee-free
Some people think that if they use a debit card to withdraw cash overseas, they won't face any charges.
Unfortunately, they're mistaken. Use the wrong debit card and the charges can really mount up. Here are the fees you could face:
Cash conversion charge: Most debit cards hit you with a cash conversion charge (in the same way a credit card would) if you withdraw money from a foreign ATM. This fee is typically around 2.75% of the amount withdrawn.
Cash transaction charge: Many providers will also get you with a cash transaction charge (also known as a cash withdrawal charge). This is similar to the cash advance fees charged by most credit cards, and is usually 1.5-2% of the amount withdrawn - with a minimum charge of around £2.
Other debit card fees to watch out for
Even if you're using your debit card to pay directly for purchases overseas, you're likely to be stung with charges:
Retail conversion charge: This fee is levied by most debit card providers, and is typically around 2.75% of the amount spent on the card.
Retail transaction charge: The majority of providers slap this fee on as well. Depending on the debit card, it may be a flat fee (usually around £1.50) or it may be a percentage of your overall spend (typically 2-2.75%).
All this means that whether you're paying directly or withdrawing cash, your overseas debit card transaction could come with a very nasty sting in the tail.
Which debit card to choose
Here's a table outlining the overseas fees charged by the UK's various debit card providers:
| | | | | |
| --- | --- | --- | --- | --- |
| Debit card provider | Cash Conversion Charge | Cash Transaction Charge | Retail Conversion Charge | Retail Transaction Charge |
| Abbey | 2.75% | 1.5%, min £1.99 | 2.75% | £1.25 |
| Alliance & Leicester | 2.95% | 2%, min £2 | 2.95% | Nil |
| Barclays Bank | 2.75% | 2%, min £1.50, max £4.50 | 2.75% | Nil |
| Coventry BS | Nil | 2% | Nil | 2% |
| Halifax | 2.75% | £1.50 | 2.75% | £1.50 |
| HSBC | 2.75% | Nil | 2.75% | Nil |
| Lloyds TSB | 2.99% | 1.5%, min £2.00, max £4.50 | 2.99% | £1 (Nil on Premier and Platinum accounts) |
| Nationwide BS | Nil (0.84% from 1 June 09, increasing to 1% 1 July 09 - fee not applied in selected countries) | Nil | Nil (0.84% from 1 June 09, increasing to 1% 1 July 09 - fee not applied in selected countries) | Nil |
| Natwest | 2.75% | 2%, min £2, max £5 | 2.75% | £1.25 |
| Royal Bank of Scotland | 2.75% | 2%, min £2, max £5 | 2.75% | £1.25 |
| The Co-operative Bank | Nil | 2%, min £2 | Nil | 2.75% |
| Yorkshire Bank | Nil | 3.75%, min £1.50 | Nil | 2.75%, min £1.50 |
Table provided by Moneyfacts
As you can see, the debit card from Nationwide Building Society is the only provider that doesn't make any additional charges for using your card abroad.
The bad news is, it won't be fee-free for much longer: From June 1st it will be charging cash conversion and retail conversion fees of 0.84%, both of which will rise to 1% from July 1st.
However, these fees won't be charged in the EU and in certain other countries. You can check whether they'll apply to your holiday destination by using this A-Z tool.
And wherever you're going, Nationwide's card is still the best value debit card option, both for cash withdrawals and direct spending.
Horses for courses
Of course, in certain overseas situations, a debit card just won't cut the mustard. For example, many hotels and car hire companies insist you pay by credit card instead.
And if you use a credit card and spend over £100, your rights will also be protected under Section 75 of the Consumer Credit Act. Read Why credit card spending is Foolish! to find out more about this.
When it comes to flashing the plastic overseas - It's horses for courses. The ideal course of action is to use the Abbey Zero to pay for stuff in shops, and the Nationwide debit card to withdraw cash when you need it. Sorted!
More: Cut the cost of your summer | Cost of holiday texts slashed
Be the first to comment
Do you want to comment on this article? You need to be signed in for this feature