The cheapest supermarket Value range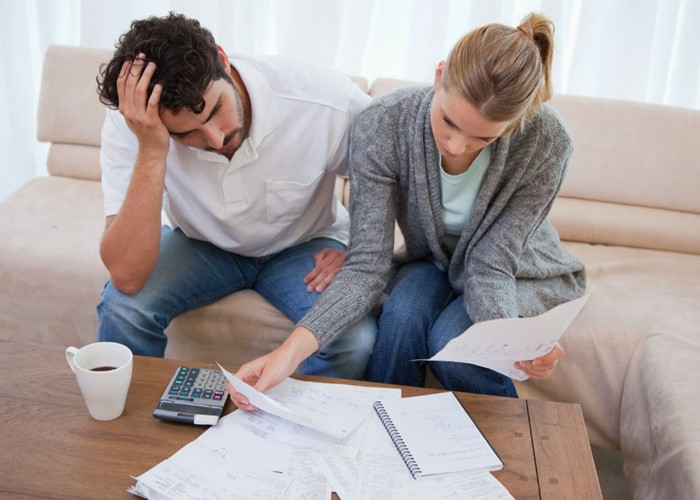 We reveal which supermarket carries the cheapest value/basics range...
Whenever I reach the supermarket checkout, I always come close to having a heart attack - how do I manage to spend so much on food?
It's amazing how this one basic necessity can cost so much. So it's no wonder that, in the face of the recession, more and more of us are opting for the supermarket economy brands in an attempt to reduce costs.
In fact, according to research from the Post Office, 71% of the UK population has switched to shopping in a cheaper supermarket or buying economy/value brands over recent months.
So, after a couple of suggestions from lovemoney.com readers, I decided it was time to investigate which supermarket has the cheapest economy range. So here goes...
Let the battle commence!

As they are the biggest, I've chosen Sainsbury's, Tesco and Asda as my target supermarkets and I'll compare a shopping basket full of value items using MySupermarket. Here's what I found:
| | | | |
| --- | --- | --- | --- |
| Item | Asda | Tesco | Sainsbury's |
| Tinned peaches | 35p | 30p | 28p |
| Eggs | 88p | 88p | 88p |
| Sausages | 48p | 48p | 48p |
| Chips | 89p | 89p | £1.16 |
| Baked beans | 29p | 29p | 29p |
| Flour | 43p | 43p | 43p |
| Digestive biscuits | 31p | 31p | 31p |
| Bread | 38p | 38p | 38p |
| Apple juice | 56p | 56p | 56p |
| Chicken breasts | £4.13 (628g) | £4 (572g) | £4.26 (610g) |
| Mince | 97p (400g) | £1.21 (500g) | 98p (400g) |
| Ham | £1.68 | £1.68 | £1.38 |
| Toilet roll | 41p | 41p | 41p |
| TOTAL: | £11.76 | £11.82 | £11.80 |
Now, if you'd asked me to place a bet on the outcome of this research, I would have guessed Asda would come out the cheapest, Tesco second and Sainsbury's the most expensive. This would purely have been my assumption from having shopped in all three supermarkets at some point.
But clearly my prediction would have been wrong.
Although the difference between each basket of goods isn't dramatic, Tesco's basket has worked out to be the most expensive - admittedly, only by 2p but every penny counts. Asda, as I had expected, clinched the cheapest spot, and Sainsbury's came in second at 4p more.
Interestingly, Asda also has the widest range of value products at 525 items (according to MySupermarket). Sainsbury's comes next with a considerably lower 399 items, and Tesco has the smallest range at 382 items.
Weighing it all up
You'll probably have noticed that many foods, such as flour, bread and eggs, are the same price in all three supermarkets. But it's the meat that really starts to sway the outcome, with the price of chicken breasts and mince varying a fair bit.
That said, you could easily argue the differences in weight skew the figures slightly. So let's see how it works out per kilogramme.
Well, Tesco's chicken breasts are the most expensive at £6.99/kg, Sainsbury's comes second at 6.98/kg, while Asda's are the cheapest at 6.58/kg. For the mince, Sainsbury's is the most expensive at £2.45/kg, Asda is second at £2.43/kg, while Tesco is the cheapest at £2.42/kg. So having done some quick calculations based on these figures, Tesco's basket would still be the most expensive overall, with Asda the cheapest*.
But let's see what happens if I deduct the cost of the chicken and the mince all together.
This time the Sainsbury's basket comes out cheapest at £6.56. Tesco takes second place at £6.61. And it's Asda this time that's the most expensive at £6.66! So I've still lost my bet.
Of course, I could have continued to play around with my shopping basket for several hours and the overall outcome may have been a little different - after all, your personal shopping basket could be very different from the one above. But I think this does at least show that supermarket Value ranges do vary in price. And even if you have preconceptions that one supermarket is more expensive than the other, you might be wrong!
A final note (or two)

Before everyone reminds me that I haven't talked about deep discounters such as Lidl and Aldi, I thought I'd better mention them. Although they don't have their own 'Value' ranges as such, many of their items are much cheaper than in the major supermarkets. Indeed, their standard ranges can be just as cheap as the value ranges found in Tesco, Asda and Sainsbury's.
To give you a couple of examples, having had a quick scoot round my local Lidl, I found flour at 43p and bread at 38p - exactly the same price as those mentioned above. Eggs were slightly more expensive, however, at £1.29.
It's also worth pointing out that I obviously haven't been able to give a taste verdict on the value items mentioned in the chart above - frying up sausages at lovemoney.com HQ wasn't really an option (sadly)! But if any lovemoney.com readers have any particular Value favourites or good/bad experiences of economy ranges, please let us know in the comments boxes below!
*Tesco's basket comes to £16.02, Sainsbury's £15.99, and Asda's £15.67.
More: Eight ways to slash your food bills | These items will cut your food bill
Be the first to comment
Do you want to comment on this article? You need to be signed in for this feature