Are you a property porn addict?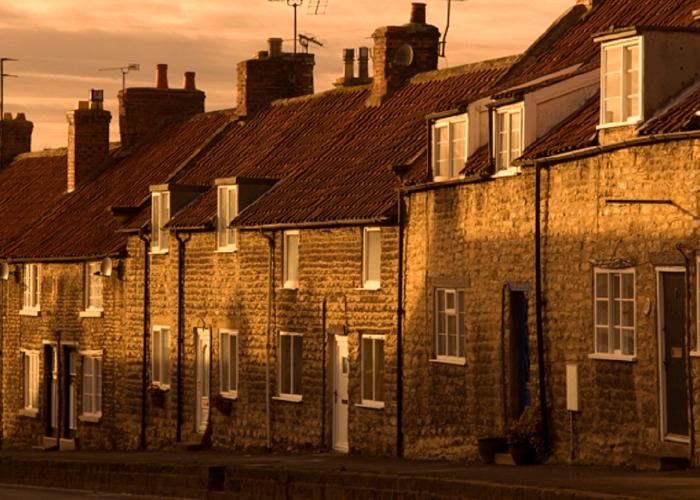 An online estate agent has identified five particular groups of property obsessives. Do any sound like you?
Over the past decade or so, as the internet has grown, the property market has become something of a spectator sport.
And when it comes to serious online searching, enthusiasts are checking out house prices and homes from Sussex to Seville.
More of us are interested in dimensions, location, gardens and renovation opportunities than ever before, resulting in a community of property fanatics, obsessed by scrolling through pictures of fantasy properties. Some of us have developed a serious addiction to what's become known as 'property porn'.
Compare home insurance policies
How to spot a property porn addict
Online estate agent eMoov has identified five types of ultra-keen house hunter.
The Delusional Dreamer
You can find this dozy daydreamer browsing through fantastical property listings in their spare time. Think swimming pools, tennis courts, helipads and a trampoline room with Velcro walls (or maybe that's just me).
The Delusional Dreamer loves to do just that: wiling away their time imagining themselves in £1 million homes in faraway lands.
The Aspirational Architect
A meticulous planner, the Aspirational Architect looks to buy properties that they could afford in the near future. As you would expect, the properties must be architecturally stunning (we're talking Grand Designs-worthy) and minimalist.
Aspirational Architects are driven by logic and are always striving to get ahead. They also appreciate clean and tidy spaces.
The Nosey Neighbour
This property seeker sticks to more familiar terrain. Known by everyone in the neighbourhood, they care a great deal about how they are viewed in the community. Head over to your next Resident's Association meeting and they'll be leading the proceedings. There will be no need to introduce yourself though; they already know quite a bit about you.
Their competitive nature and insecurity leads to a major Fear Of Missing Out (FOMO). Be it gardens, bathrooms or renovations, they'll want bigger and better. And they'll probably get it. Best to keep your door locked.
The Price Prophet
The Price Prophet's desk will likely be scattered with newspapers, calculators, an archaic abacus and several empty cups of coffee. They're constantly checking the value of their house along with the latest property trends.
Self-confessed spreadsheet sifters, their conscientious side means that they also know when their investments are successful and when they need to improve on return, especially when it comes to property equity.
These clever investors aren't really in it for new homes. They just want to make the most of their money and put any equity towards having a more exciting life. Which is pretty savvy really.
The Enthusiastic Explorer
Enthusiastic Explorers have a pretty hard time staying in one place. Even if it's not practical, they'll spend their time browsing far-flung locations from beach houses in Cornwall to deserted caves in the Peak District. Explorers don't always keep within a sensible budget but nevertheless, their next property fantasy is never far off.
Looking for your dream home? Compare the latest mortgages
Are you one of these five property addicts? Know someone else who is? Tell us in the comments below.
More on property:
OFT to probe quick house sale market
New flood insurance plan to exclude millions of households
Buying a holiday home: the biggest waste of money
Be the first to comment
Do you want to comment on this article? You need to be signed in for this feature