These cheap energy tariffs come with a catch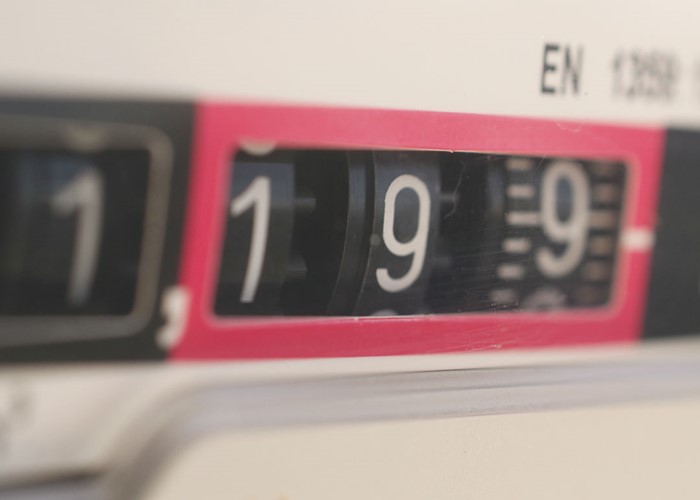 Some of the cheapest energy tariffs on the market come with a cheeky clause in the small print.
A number of smaller energy suppliers are taking on the big six with some tempting cheap tariffs. However, customers of suppliers including Flow Energy, Spark Energy, OVO and Woodland Trust Energy have to make a payment before their energy supply actually starts.
This is in contrast to the way most energy tariffs work: normally you pay for energy after you've used it, usually by direct debit.
So is it worth paying for your energy up front in order to get a cheaper deal?
Which suppliers insist on pay-in-advance?
Energy suppliers which take payment up front do it in a variety of ways.
Spark Energy takes two payments to begin with. A month's deposit will be taken around three weeks after you have applied while the second payment will be taken on your chosen payment day and is the first of your regular monthly direct debits.
Flow Energy collects direct debit payments in advance. It says this helps keep costs as low as possible.
IsupplyEnergy refers to the upfront payment as a "booking fee" which is normally around the same amount as a monthly direct debit payment and becomes a credit on your account. It says: "The reason we are asking for a booking fee is to help us buy the electricity you use in the most efficient way possible. This in turn keeps the unit price we can offer to our customers as low as possible, giving you the benefit of lower prices."
Ovo Energy simply states that it collects direct debit payments in advance each month for the energy used. Woodland Trust Energy also collects direct debit payments in advance.
Compare energy deals with lovemoney.com
Advantages of advance payment
For suppliers, taking payments in advance helps cashflow and enables energy firms to buy gas and electricity at cheaper rates and pass these discounts on to consumers.
It also lessens the risk of bad debt and the extra costs – chasing debts or writing them off – that this involves. Cheaper tariffs can help little-known companies appear at, or near the top of, the best buy tables, acquire customers and boost their brand.
With some of the cheapest tariffs on the market operating an advance payment method, the main advantage is that we benefit from cheaper energy.
Other advantages include staying out of energy debt and having an energy account that's in credit – so less chance of a massive energy bill and hiked direct debit payment at the end of a particularly cold winter.
Potential downsides
A key drawback is needing to find the cash to pay for one or two month's energy upfront. This could mean paying a new supplier in the same month you pay your old supplier's final bill after switching.
In theory it would also mean the energy supplier had your money, that you could put to better use elsewhere. However, assuming you didn't have debt problems and had a decent cashflow, low savings rates mean this likely wouldn't make a massive difference given that we're only talking about £100 or so for a typical household.
A more pressing concern is what would happen if an energy company went bust while it had your money. Although there's nothing to suggest any of the companies listed above have any financial difficulties, in theory it could happen.
As with folding retail companies, if an energy firm went bust and owed you money, you'd become a secured creditor. Effectively, you join the end of a long queue of people looking to get their cash back and would probably only get a fraction of what's owed.
While banks have the Financial Services Compensation Scheme to compensate customers if an institution goes bust, the energy sector has no such equivalent. You'd still have an energy supply though as Ofgem has powers under the Utilities Act 2000 to appoint a new supplier for affected customers. It says there's no risk of disconnection if your supplier goes bust.
Saying that, it's worth pointing out that many consumers are in credit to their energy company anyway, especially during summer, so thousands of consumers are already at risk of losing money in the unlikely event that their energy company went into administration.
What do you think? Is it worth paying up-front in order to get a potentially better energy deal? Let us know your thoughts in the comments box below.
Compare energy deals with lovemoney.com
More on gas and electricity:
Billing issues could force Npower to halt telesales
Big six energy firms hit by record numbers of complaints
Switch energy supplier within three days by the end of the year
Be the first to comment
Do you want to comment on this article? You need to be signed in for this feature