The ATM that reads your veins instead of your PIN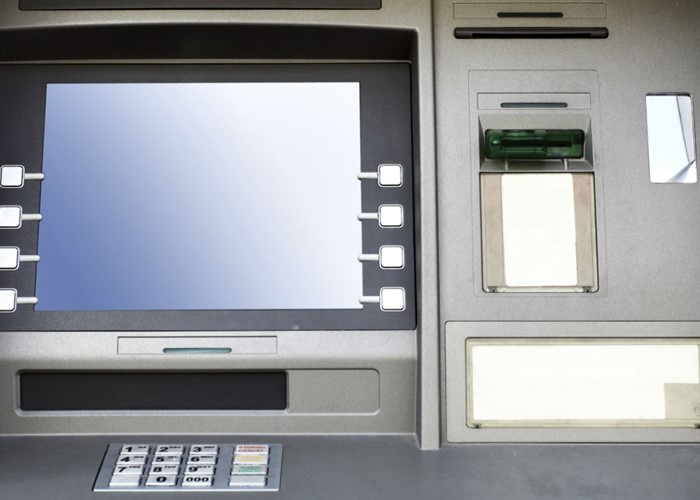 New vein-recognition technology could transform ATMs and eliminate the need for bank cards.
If you walk past an ATM in Poland in the near future, you might notice a strange new part of the machine. It's not some kind of dodgy device left by fraudsters though.
ITCARD S.A., a banking service provider in Poland, has announced the launch of the first biometric ATM shared network in Europe, called Planet Cash. That strange new attachment on the ATM is a biometric scanner which uses new Finger Vein technology to recognise account holders, allowing them to withdraw cash without the need for a card.
By the end of 2014, ITCARD will have implemented roughly 2,000 of these scanners.
Compare bank accounts with lovemoney.com
How does the technology work?
Hitachi is the company behind the new technology, though it was initially developed in its research in the area of medical scanning.
Near-infrared led is shone through the finger, and an image of the pattern of veins in the digit is produced. That image is then compared to the image held on a database. If they match, you can withdraw your money.
This does of course mean that using the system requires your biometric data to be held in a database along with the data of potentially millions of others. This could be construed as an intrusive and privacy-invading arrangement, and could raise issues of confidentiality. It would also be important to know that data is stored securely.
Compared to other biometric identifiers, finger vein tech seems to have real advantages against alternatives like iris or face recognition in terms of speed and security. Here's how they stack up:
| | | | | | | | |
| --- | --- | --- | --- | --- | --- | --- | --- |
| Biometric method | Anti-forgery | Accuracy | Speed | Enrollment | Convenience | Cost | Size |
| Fingerprint | Poor | Average | Average | Poor | Average | Good | Good |
| Iris | Average | Good | Average | Average | Poor | Poor | Poor |
| Face | Average | Poor | Average | Average | Good | Poor | Poor |
| Voice | Average | Poor | Average | Average | Good | Average | Average |
| Finger vein | Good | Good | Good | Average | Average | Average | Average |
Table source: Hitachi
Potential for the future
Hitachi has suggested that in the future, the technology could be adapted for use on portable devices like mobile phones and MP3 players, plus identity documents like driving licences, ID cards or passports as an effective fraud deterrent.
It could also be used to allow authorised access to buildings or safes, and as a PC login method.
While finger vein recognition could raise the grisly image of criminals wrenching off a finger from a victim in order to gain access to their bank account, the system will have 'liveness' checks in place to ensure that a real hand is pressed against the sensor.
What do you think of the new technology? Would you agree to have your biometric data stored by your bank?
Compare bank accounts with lovemoney.com
More from lovemoney.com
The best fixed rate savings accounts
The best credit cards if you have bad credit
M&S Bank launches fee-free current account
Fronting: car insurance fraud that up to two million motorists guilty of
Be the first to comment
Do you want to comment on this article? You need to be signed in for this feature