The UK's cheapest and most expensive cities to buy a home in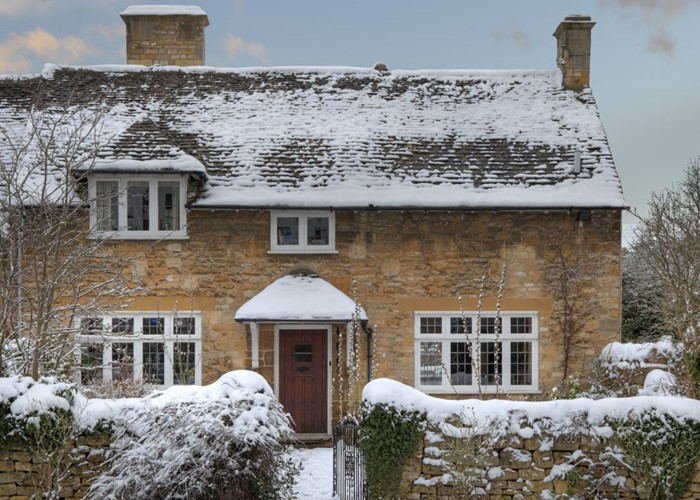 New research looks at the gap between house prices and wages in the UK's cities.
According to new research from Lloyds Bank, the UK's two least affordable cities in which to buy a home are Oxford and Winchester. At the other end of the affordability scale, several cities in Scotland, Northern Ireland and the north of England stand out as being very affordable.
Hotspots and cool areas
To find out where the UK's property hotspots and cool areas are, Lloyds Bank compared local house prices to local incomes in 62 large towns and cities across the UK.
Due to small sample sizes, these seven cities were excluded from the report: the City of London, Wells (Somerset), Armagh (County Armagh), Ripon (North Yorkshire), St Davids (Pembrokeshire), St Asaph (Denbighshire) and Bangor (Gwynedd).
By combining house price data from the Halifax House Price Index and earnings for full-time employees from the Office for National Statistics, Lloyds Bank mapped house prices to incomes for major urban areas, revealing housing affordability at city level.
Looking for a mortgage? Check the latest rates
Affordability improves since 2009
The good news is home affordability has improved in four-fifths (51 of 62) British cities since 2009.
Today, the average price for a city home stands at £184,215, or 5.8 times the average pre-tax yearly wage. This price/earnings ratio is down from 6.1 in 2009 and is nearly a fifth (19%) below the peak of 7.2 reached when the house price bubble burst in 2008.
However, thanks to house prices rising recently, affordability has fallen over the past year. An average 5% increase in city house prices over 12 months has added £9,155 to the price of a city home. This uplift has pushed up the price/earnings ratio for cities from 5.6 to 5.8 times the typical pre-tax yearly wage.
The UK's most expensive cities for homebuyers
One thing Lloyds Bank's latest research clearly shows is that the North-South divide is alive and well. The top 15 most affordable cities for homebuyers are all in Scotland, Northern Ireland or the north of England, while the next five to make this list are in the Midlands or Wales. At the other end of the affordability scale, all 17 least affordable cities are in southern England.
These are the UK's 20 least affordable cities in which to buy a home, according to Lloyds Bank.
Rank

UK city

Region

Price/earnings

ratio

1

Oxford

South East

11.25

2

Winchester

South East

9.65

3

Truro

South West

8.57

4

Bath

South West

8.05

5

Brighton and Hove

South East

7.94

6

Chichester

South East

7.71

7

Westminster

Greater London

7.60

8

Salisbury

South West

7.40

9

Cambridge

East Anglia

7.32

10

Southampton

South East

7.15

11

Exeter

South West

6.95

12

Bristol

South West

6.82

13

Canterbury

South East

6.75

14

Norwich

East Anglia

6.69

15

St Albans

South East

6.53

16

Chelmsford

South East

6.39

17

Portsmouth

South East

6.20

18

Lichfield

West Midlands

6.13

19

Leicester

East Midlands

6.07

20

York

Yorkshire and the Humber

5.98

UK average

5.84
In top spot, a typical home in Oxford costs more than 11 times the average local wage. Second is Winchester (with a ratio nearing 10), followed by Truro in Cornwall (nearly nine), Bath in Somerset (over eight) and Brighton and Hove in East Sussex (almost eight).
The three cities occupying 18th to 20th places – Lichfield in Staffordshire, Leicester and York – are the only members of this top 20 outside of the south of England. Yet again, this survey demonstrates the sky-high price of buying a home in the lower half of England.
For the record, I live in Winchester, second on this list of least affordable cities for homebuyers. I can vouch for the extremely high house prices in my area, which have partly been pushed up by Londoners leaving England's modern capital to settle in King Alfred's ancient seat of government.
Commuters moving to Winchester are drawn by its good transport links, excellent state schools, cultural heritage and wide range of local amenities. Examining other cities on this list, I see similarities that help to explain why buyers, notably commuters, are willing to pay top prices to live in these sought-after locations.
The cheapest cities for homebuyers
And here are the cheapest UK cities.
Rank

UK city

Region

Price/earnings

ratio

1

Stirling

Scotland

3.30

2

Londonderry

Northern Ireland

3.56

3

Newry

Northern Ireland

3.90

4

Belfast

Northern Ireland

4.12

5

Bradford

Yorkshire and the Humber

4.15

6

Lancaster

North West

4.28

7

Lisburn

Northern Ireland

4.29

8

Salford

North West

4.45

9

Glasgow

Scotland

4.51

10

Durham

North

4.60

11

Hull

Yorkshire and the Humber

4.64

12

Sheffield

Yorkshire and the Humber

4.72

13

Sunderland

North

4.76

14

Liverpool

North West

4.77

15

Manchester

North West

4.78

16

Hereford

West Midlands

4.78

17

Swansea

Wales

4.79

18

Birmingham

West Midlands

4.85

19

Derby

East Midlands

4.85

20

Stoke on Trent

West Midlands

4.85

UK average

5.84
As you can see, buying a house in Stirling in Central Scotland will, on average, set you back just 3.3 years of earnings. The next three most affordable cities are all in Northern Ireland, with Bradford in West Yorkshire completing the top five.
For Brits looking to buy an inexpensive city home, the best regions to look are the North West or Northern Ireland (both with four entries in the above list), the West Midlands or Yorkshire and the Humber (both with three entries). These four regions contain 14 of the 20 affordable cities shown above.
Affordability set to worsen
One big problem for Brits is that, after taking rising prices into account, average earnings have barely budged since before the global financial crisis of 2007-2009.
For example, the latest yearly figures show average earnings rising by just 1.1%, while inflation in the 12 months to 31st January was 1.9%. In other words, the buying power of wages has weakened by roughly 0.8% over the past year. So, if house prices continue to climb at a faster pace than wages, then housing will become increasingly less affordable throughout the UK.
Even after the house price crash of 2007-2009, city homes are barely less expensive today (at over 5.8 times earnings) than they were 10 years ago (5.9 times). Over the past decade, house prices have increased by 22%, while average earnings have climbed by 23%.
In summary, this suggests to me that we have already entered the early phases of the next housing bubble. That said, as demand for homes in prime locations is likely to stay strong while interest rates remain at record lows, it seems likely that house prices are destined to head north for some time to come.
Looking for a mortgage? Check the latest rates
More on property and mortgages:
Be the first to comment
Do you want to comment on this article? You need to be signed in for this feature