The cheapest cars to insure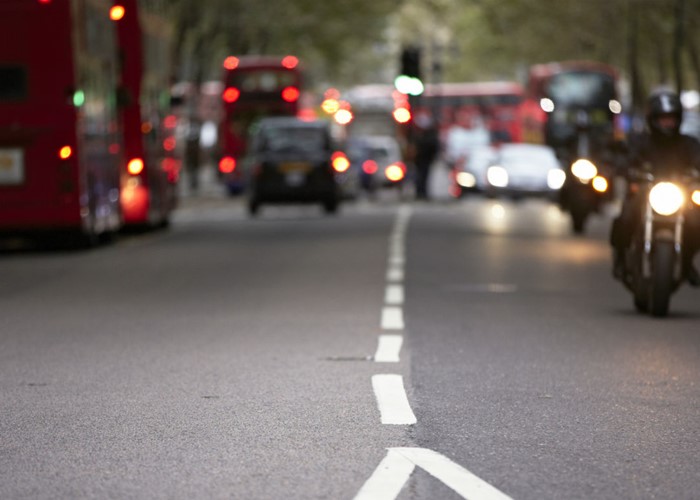 Want a car that won't cost a fortune to insure? Auto Express has revealed the top models to go for.
Car insurance premiums have fallen by a record amount.
But insurance costs are still high enough to be a concern for drivers, both young and old.
One way to cut down this cost is to pick a car which has a low group rating.
Industry experts determine a car's insurance grouping (numbered 1 to 50) using a set of criteria including security features, cost of parts and the value of the vehicle brand new.
This classification is used by insurers to help determine the cost of a policy. Cars up in the lower groups tend attract lower premiums and vice versa. For more read How car insurance groups work.
Car magazine Auto Express has trawled through the motors in the lowest groupings to find the cheapest cars to insure in the UK right now.
Below is the list in order of their cost brand new.

1. Dacia Sandero 1.2
Price new: £5,995
Dacia has made a big impact in the UK with its line of affordable motors.
The Sandero is the foundation of the brand's offering and is famed for being the UK's cheapest car. With a group two insurance classification it's also one of the cheapest cars to insure right now.
The entry level Access model is sparsely equipped, but it has a practical interior, big boot and low running costs.
2. SEAT Mii
Price new: £8,060
The Seat Mii is a small city car which Auto Express praises for its spacious interior, good build quality and supple ride.
All models are in insurance group one, bar the group two Sport version.
The Mii is available in three-door or five-door styles, but both measure just 3.5 metres, making it perfect for getting around town.
Are you paying too much for your car insurance?
3. Skoda Citigo
Price new: £8,090
The Skoda Citigo was crowned Auto Express Best City Car 2013.
The magazine praised its low running costs and practicality as well as its grown up driving experience.
Like its Mii stable mate the Citigo has group one insurance in all apart from its top specification model, making it one of the cheapest cars to insure.
4. Volkswagen Up!
Price new: £8,265
The third of the Volkswagen's group of three city cars to make the list is the Up!
Auto Express says the Up! was 'born to rule' city streets with its small dimensions and lightweight body.
There's three versions of this fun city car; Take Up! has a group one rating as does Move Up! while the higher spec High Up! gets a group two classification.
5. Hyundai i10 1.0
Price new: £8,345
The Hyundai i10 is another car which can get you a cheap insurance quote thanks to a group one insurance rating across all the 1.0-litre petrol models.
Auto Express says the new 2014 i10 offers big car features in a small package. And for £8,345 you also get Hyundai's five-year warranty and roadside assistance package.
6. Vauxhall Corsa
Price new: £8,995
Vauxhall has managed to squeeze one of its full sized Corsas into insurance group two.
Auto Express says the 1.0-litre ecoFlex model has the lowest insurance costs of any mainstream supermini.
The eye-catching design, solid interior and big-car features make it an appealing buy for drivers.
Are you paying too much for your car insurance?
7. Smart ForTwo
Price new: £9,575
The Smart car caused a bit of a stir when it first appeared thanks to its dinky dimensions and bold two-seat layout, making it very useful for driving about town and absurdly easy to park.
The Smart ForTwo is the latest incarnation, which keeps to the same formula; it still has only two seats and is one of the smallest cars on the road measuring just 2.5 metres long,
The entry level 0.8- and 1.0-litre models qualify for group two insurance.
8. Peugeot Partner Tepee 1.6 VTi
Price new: £11,810
The Peugeot Partner Tepee 1.6 VTi is the passenger version of the Partner van and according to Auto Express easily the most spacious new car that currently qualifies for a group two insurance rating.
It's got a boxy shape that provides plenty of room and has sliding doors which make it a very practical and flexible family car.
If you're after something smaller the Peugeot Bipper Tepee, which is the smallest of Peugeot's family of Tepee MPVs, also gets a group two insurance rating.
Driving down the cost of insurance
The cars above all fall into either group one or two.
But if you don't fancy any of them you could venture up a few more to see what you could get. If you want to find what insurance grouping the car you're interested in falls into, you can use the Thatcham website.
And for other ways to cut down on the cost of insurance read 25 ways to cut your car insurance.
More on cars:
How to make money by scrapping your car
Car finance options: credit, loans, HP and leasing
Be the first to comment
Do you want to comment on this article? You need to be signed in for this feature