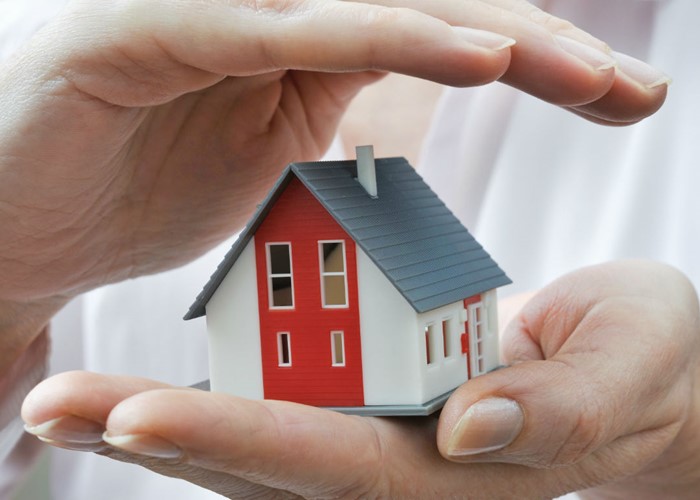 Where did prices rise fastest in 2013 and where's tipped to see values soar this year?
Overall UK house prices rose continually in 2013, when you look at the big picture as provided by the likes of Halifax and Nationwide's regular property market reports. However, this masks significant regional variations, with prices rising sharply in some areas and falling heavily in others.
Nationally, two of the biggest drivers of this increase were the easing of mortgage lending conditions and the launch of the Government's Help to Buy scheme. While the latter hasn't had a huge impact yet, it has allowed some first-time buyers to get on the ladder, and more will follow next year.
Let's dig behind the headlines and take a look at where prices rose most over the past 12 months and where they are forecast to rise highest this year..
London
The English capital has undoubtedly been the place underpinning the headline house price growth in the UK. An influx of foreign buyers for the most expensive properties has meant things have been moving further down the chain too.
In its most recent report, the Office for National Statistics says they have increased by an annual average of 11.6%. Nationwide says prices are now 14% above their 2007 peak, at an average of £345,186.
Borough-wise, Hammersmith and Fulham recorded the highest annual growth at 25%, says Nationwide.
The boom is set to continue this year, although many experts are warning of a London price bubble that could spectacularly pop.
Aberdeenshire and Moray
The money from the oil industry has continued to boost property prices in the 'Granite City' and its surrounds. In December, Nationwide reported that prices were up 9% on last year. The Register of Soctland (ROS) figures concur, recording a near-10% annual increase in the city itself, and 5% in the wider county.
Cheltenham
The Gloucestershire spa town has seen strong growth this year, with a 10% annual increase in prices in the second quarter of this year, and 8% in the third quarter.
Cardiff
The Welsh capital has enjoyed a strong year, with prices in September and October up 7% on the previous year. Nationwide also recorded decent growth throughout the year. The city is now thriving following extensive redevelopment and the relocation of many businesses.
Manchester
Manchester actually bucks the trend of the North overall in terms of house price growth, with prices up 21% in 2013, according to Nationwide. The average property is now worth £209,627.
Brighton and Hove
The fast train line to London and the lure of living by the sea continues to draw people down to Sussex. Prices rose by 12% in 2013, according to Nationwide, to rise to an average of £348,918.
Tyne and Wear
Tyne and Wear has seen prices accelerate far beyond the North East average, say several reports. Yet it appears this growth is outside the major urban areas; Newcastle was one of the major cities with the lowest growth in 2013, according to Nationwide.
Leicester
The Midlands city is something of a surprise hotspot, although it has been undergoing extensive regeneration over the past decade. Prices were up by 11% in 2013 to an average of £168,778, according to Nationwide.
Shetland Islands
Like Aberdeenshire, black gold is the main driver behind the increases in the UK's most northerly island communities. Prices have risen by 25%, according to ROS figures, although it's worth bearing in mind that there are far fewer properties to buy and sell, so therefore more likelihood of extremes.
Hotspots for 2014
As well as London, commuter areas with good schools and amenities within an hour or so are also predicted to see prices accelerate. Estate agent Jackson-Stops & Staff tips the likes of Newbury, Sevenoaks, Oxted and Midhurst.
Further afield, it also highlights Shaftesbury in Dorset, Newmarket in Cambridgeshire, Taunton in Somerset, and Exeter and Exmouth in Devon.
Other agents predict York, parts of Bristol, Edinburgh and Cirencester in Gloucestershire,
See how much a mortgage could cost you and get help from an expert mortgage adviser
This article aims to give information, not advice. Always do your own research and/or seek out advice from a regulated broker, before acting on anything contained in this article.
Your home or property may be repossessed if you do not keep up repayments on your mortgage.
More on mortgages and property:
Be the first to comment
Do you want to comment on this article? You need to be signed in for this feature