What the stock market did in 2013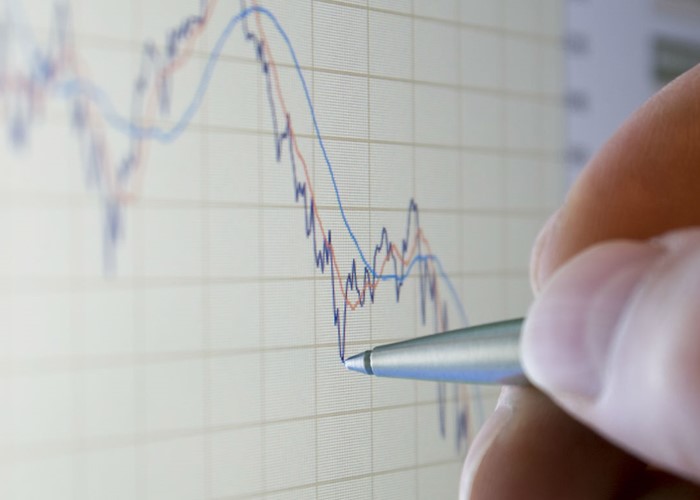 With the blue-chip FTSE 100 index up over 11% and shares rising across the board, this has been a good year for shareholders.
It's been a splendid year for shareholders in listed British businesses, especially for those who held their nerve and bought during this summer's seasonal slump.
As I write, the FTSE 100 (the UK stock market's leading index) stands at 6,560.99. This is a gain of over 663 points, or 11.2%, on the closing price of 5897.81 on the last day of 2012.
Here's how the Footsie and other UK market indices have climbed during 2013:
| | | | | |
| --- | --- | --- | --- | --- |
| Index | Start | Current | Gain | Gain (%) |
| FTSE 100 | 5,897.81 | 6,560.99 | 663.18 | 11.2% |
| FTSE 250 | 12,374.97 | 15,575.82 | 3,200.85 | 25.9% |
| FTSE 350 | 3,156.98 | 3,576.86 | 419.88 | 13.3% |
| FTSE All-Share | 3,093.41 | 3,515.23 | 421.82 | 13.6% |
| FTSE Smallcap | 3,419.07 | 4,379.01 | 959.94 | 28.1% |
| FTSE Techmark | 2,479.84 | 3,138.68 | 658.84 | 26.6% |
| AIM | 707.21 | 822.09 | 114.88 | 16.2% |
In 2013, small was beautiful
As you can see, the FTSE 100 - which tracks the value of the UK's 100 largest listed companies - has lagged behind other UK indices this year.
The mid-cap FTSE 250 index, which tracks the next 250 biggest firms, has jumped by more than a quarter (25.9%). This is because the blue-chip index has many large global constituents, while the mid-cap index better reflects the state of corporate Britain and our rapidly recovering economy.
Combining the FTSE 100 and FTSE 250, we find the FTSE 350 up a tidy 13.3% this year. The even wider FTSE All-Share index (with almost 700 members) is up fractionally more, delivering a rise of 13.6%.
However, at the other end of the scale, shares in small-cap listed companies have had a sparkling 12 months. The FTSE Smallcap index is up a healthy 28.1% and the FTSE Techmark is slightly behind with a 26.6% gain, while the Alternative Investment Market index is up almost a sixth (16.2%).
In other words, investors with portfolios heavily weighted toward mid-market and smaller stocks will have enjoyed excellent returns in 2013. Even shareholders with all of their eggs in the blue-chip basket will still have had a rewarding year.
Enjoy tax-free returns from your investments with a stocks and shares ISA
Decent dividends beat dire savings interest
What's more, the above returns only reflect capital gains: the profits made from rising share prices. Many businesses - including almost all FTSE 100 members - pay substantial cash dividends to their shareholders. For the largest and most powerful listed companies, these cash payouts often exceed 4% a year.
Ten FTSE 100 dogs
Always remember that share indices merely track the value of a defined basket of shares, so you can think of them as an average across a particular slice of the market. Of course, personal portfolios will not exactly match the wider markets, so your own individual returns may diverge widely from the above indices.
As you'd expect, some members of an index will do much worse than the highest-flying shares in that sector. Indeed, every year throws up a list of Footsie 'dogs' - a clutch of shares that have comprehensively underperformed the FTSE 100 index. Here are 10 stragglers that disappointed their shareholders in 2013:
Company

Business

Gain/loss

over one year

(%)

Fresnillo

Mining

-62.9%

Antofagasta

Mining

-41.6%

Randgold Resources Ltd.

Mining

-37.7%

Anglo American

Mining

-32.6%

Tullow Oil

Oil

-31.8%

Petrofac Ltd.

Oil services

-31.7%

Vedanta Resources

Mining

-30.0%

RSA Insurance Group

Insurance

-29.3%

BHP Billiton

Mining

-15.9%

Standard Chartered

Banking

-15.6%
A miserable year for miners
As you can see from the table above, six of the 10 worst performers in the FTSE 100 over the past 12 months were miners. Miners' share prices have plunged as their profits have been clobbered by falling commodity prices.
Of these six loss-making shares, the worst by far was Mexican silver miner Fresnillo, whose shares have crashed by nearly two-thirds over the past year. Shares in Chilean copper miner Antofagasta turned to ashes as its shares dived by more than two-fifths (41.6%).
Other slumpers in 2013 included insurer RSA Insurance (formerly Royal & SunAlliance), whose shares plunged by nearly 30% after it slashed its dividend, sending income investors rushing to the exits. Standard Chartered, the Africa- and Asia-focused bank, also saddened its shareholders, thanks to a share-price fall of nearly a sixth over the past 12 months.
Ten FTSE 100 stars
At the other end of the scale, here are the Footsie's top-10 performers over the past year:
Company

Gain/loss

over one year

(%)

International Consolidated Airlines Group

104.9%

easyJet

93.9%

Sports Direct International

91.0%

Hargreaves Lansdown

88.4%

ITV

77.8%

Travis Perkins

64.2%

GKN

61.3%

Lloyds Banking Group

57.7%

BT Group

56.2%

Associated British Foods

53.1%
Airline shares fly high
It's been a cracking year for shareholders in airlines, thanks to profit boosts from lower oil prices and rising travel spending. The two top-performing shares over the past 12 months were both airlines, with shares in ICAG (formerly British Airways and Iberia) more than doubling and those of easyJet shooting skywards, soaring nearly 94%.
On Britain's high streets, retailer Sports Direct delivered the goods, with its shares up by a more-than-sporting 91%. Investment manager Hargreaves Lansdown also impressed, thanks to near-89% uplift in its share price.
Elsewhere, some good old-fashioned British businesses also came up trumps, as shares in building merchant Travis Perkins and old-school engineer GKN benefitted from an improved outlook for construction.
Lastly, two of the UK's most widely held shares also had a sparkling 2013. BT Group' dialled up a share-price gain of more than half, while rapidly recovering bank Lloyds saw its shares leap by 57.7%.
More to come in 2014?
In summary, 2013 stands out as a much-better-than-average year for investors in UK shares. What's more, with the UK economy almost firing on all cylinders again, and growth strong in the US and Japan, investors will be optimistic about further gains next year.
Will 2014 be the year that the FTSE 100 finally beats its all-time closing high of 6,930 on 31st December 2012? Watch this space to find out!
Enjoy tax-free returns from your investments with a stocks and shares ISA
More on investments:
Bitcoins: should you invest in the digital currency?
TrustBuddy: peer-to-peer lender offering 12% returns opens up to UK investors
Find the hidden costs in your investment fund
Crowdfunding: how to invest in start-ups with as little as £10
Be the first to comment
Do you want to comment on this article? You need to be signed in for this feature