Why tracker mortgages deals aren't as cheap as you think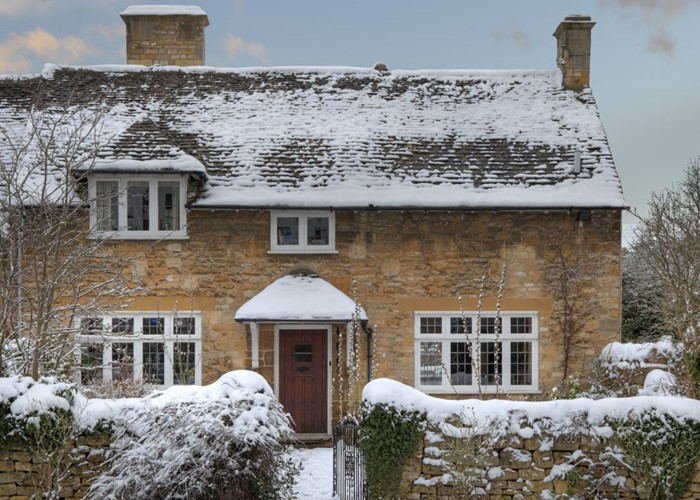 Tracker mortgages might seem like a good idea today, but they could become a whole lot more expensive tomorrow.
Should you go for a fixed rate or a tracker mortgage? The debate has raged on for as long as I can remember. After all, as the outlook for interest rates change, popularity tends to swing from one to the other.
Why are trackers still attractive?
Of course, interest rates are ultra low right now. The Bank of England base rate (BBR) recently hit its lowest ever level of 1%. This means many borrowers with trackers are enjoying much lower repayments as the rates on their home loans have dropped off steadily over the last few months. And it looks like low rates could stick around for some time to come.
Current tracker deals are still looking pretty good. It's possible to find loans with mortgage rates well below 4%. As you can see from the table below, Alliance & Leicester offer a two-year tracker at just 3.04% (for borrowers with a deposit or equity stake in their home of 40%). That's a margin of 2.04% above the current base rate.
Today's tracker rates measure up reasonably well against fixed rate deals too. The most competitive two-year fix is 2.99% from HSBC which is just a shade cheaper than Alliance & Leicester's best offer. So, it's easy to see why borrowers might still be tempted by trackers given that more base rate cuts are on the cards.
Some tracker deals that were taken out a year or so ago are now proving to be exceptionally cheap. Take Cheltenham & Gloucester for example: In July 2007, the lender launched a new tracker with a margin of 1.01% below the base rate. So, with a 1% base rate today, this means thousands of C&G borrowers are now enjoying interest-free mortgages!
Other large lenders have also offered trackers in the past at tiny margins above the base rate, which means their borrowers are benefitting from near interest-free loans too.
But, what's the problem?
That said because the base rate is already at 1%, there's not much room left for manoeuvre. Yes, the base rate could be cut back to zero in the coming months. But once that has happened, tracker borrowers won't benefit from any further rate cuts. (In fact, some have already missed out on cheaper repayments because their tracker deal has reached the collar on the rate. Find out more about collars work here.)
After this, the only way is up which could spell trouble. Sooner or later the economy will begin to recover and the base rate will start to climb again. Of course, there's no way of knowing with any great certainty when that might happen, but it's a risk borrowers who choose trackers will have to take.
The margin
The rates on current trackers deal might look competitive when you compare them with fixed rates, but the margin above the base rate has become a lot bigger than it was back in 2007. And you won't be able to find any deals left which offer a margin below the base rate or which match it.
The following table shows the lowest and highest tracker rate deals available from a selection of large lenders: (There are plenty of other rates available in between those shown too.)
Lender
Pay rates (margin)
Term
% loan-to-value
Product fees
Alliance & Leicester
3.04% (BBR + 2.04%)

3.54% (BBR + 2.54%)

2 years

2 years

60%

60%

£2,400

£1,200

Abbey
3.59% (BBR + 2.59%)

3.84% (BBR + 2.84%)

3 years

2 years

60%

75%

£1,495

£1,495

Halifax
3.74% (BBR + 2.74%)

4.84% (BBR + 3.84%)

2 years

Lifetime tracker

60%

75%

£995

£1,499

HSBC
2.95% (BBR + 1.95%)

3.89% (BBR + 2.89%)

Lifetime tracker

Lifetime tracker

60%

75%

£799

Nil

Lloyds TSB/C&G
3.69% (BBR + 2.69%)

4.59% (BBR + 3.59%)

To 30.06.12

To 30.06.12

60%

75%

£994

£99

Nationwide
3.98% (BBR + 2.98%)

4.28% (BBR + 3.28%)

3 years

2 years

60%

75%

£995

£995

Woolwich
3.29% (BBR + 2.29%)

3.49% (BBR + 2.49%)

Lifetime tracker

Lifetime tracker

60%

60%

£995

£995
Source: Moneyfacts.co.uk and lenders' websites. BBR = bank base rate. Margin = the difference between the pay rate and the base rate. Loan-to-value = the mortgage loan as a percentage of the value of the property.
Today's rates are a far cry from the deals of 2007 with margins above the base rate between 1.95% and 3.84%. Remember that C&G once offered a tracker deal at BBR - 1.01%. But now, as you can see, the lender's latest deals offer rates between BBR + 2.69% and BBR + 3.59% (giving current rates of 3.69% and 4.59% respectively). These mortgage rates might seem quite cheap, but that's only true while the base rate remains low.
Imagine you went for Halifax's lifetime tracker at BBR + 3.84%. Today your mortgage rate would be 4.84%, but if the base rate rose back up to say, 5% during the term of the loan, your mortgage rate would climb up to a whopping 8.84%. Thankfully, Halifax doesn't deduct any early repayment charges if you decide to remortgage with a new lender later on.
So, before you make your final decision, you'll have to ask yourself whether a tracker that's affordable now is likely to stay that way in the future.
In this way, the choice isn't as clear cut as you might hope. After all, if you think the base rate is likely to stay low for the foreseeable future, a short-term tracker deal could work out well for you. As could a lifetime tracker with no penalties if interest rates start rising again and you need to get out.
Of course, if you want the certainty of fixed rate, then your decision is easier. But whichever your preference, you can get advice on the best deal to choose from our mortgage service.
Compare mortgage deals here.
More: Is It Time To Go For A Fixed Rate? | The Best Strategy For Remortgaging
Be the first to comment
Do you want to comment on this article? You need to be signed in for this feature