TalkTalk launches cheapest SIM-only mobile phone tariff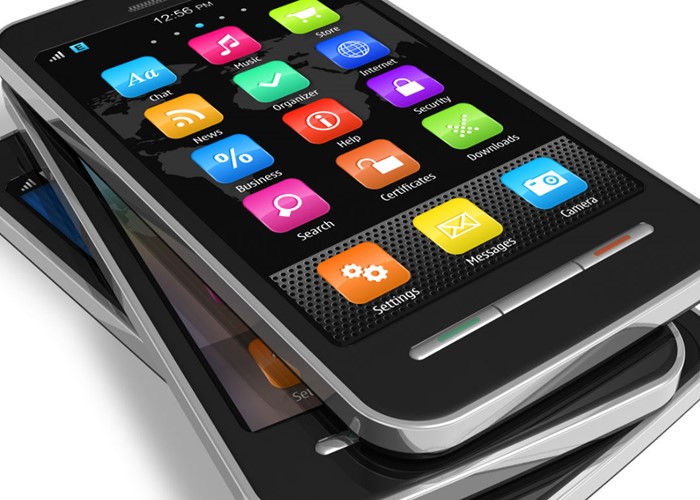 TalkTalk Mobile has unveiled a SIM-only deal costing just £3.50 a month. We take a look at what you can get and how it compares.
TalkTalk has refreshed its range of mobile phone tariffs and launched what it claims is 'Britain's best priced mobile phone plan'.
The new £3.50 SIM-only deal is part of TalkTalk's Small tariff and comes with 100 minutes, 250 texts and 100MB of data (or 200MB if you buy online) on a 12-month contract. To get the same deal on a 30-day rolling contract you will have to pay £5 a month.
This offer comes as part of a wider tariff refresh, where Medium and Large plans from TalkTalk will for the first time offer unlimited minutes and/or texts.
For £7.50 a month you can get a 12-month Medium plan with 500 minutes, unlimited texts and 500MB of data – which you can double up if you choose to purchase the deal online. To get this deal on a 30-day rolling contract it will cost £10 a month.
Meanwhile for £15 a month you can get a 12-month Large plan with unlimited minutes and texts as well as 2G of data, which again can be doubled up online. The 30-day contract costs £17.50.
How it compares
So let's see if TalkTalk really has got 'Britain's best priced mobile phone plan'.
In the table below I have put together the cheapest SIM-only plans from each of the main providers.
| | | | | | | |
| --- | --- | --- | --- | --- | --- | --- |
| Provider | Cheapest SIM-only tariff | Contract length | Minutes | Texts | Data | Monthly cost |
| TalkTalk Mobile | | 12 months | 100 | 250 | 100MB/200MB* | £3.50 |
| Three | | 12 months | 200 | 5000 | 500MB | £6.90 |
| Virgin Media Mobile | | 30-day contract | 150 | Unlimited | 500MB | £7 |
| Tesco Mobile | | 12 months | 250 | 5000 | 500MB | £7.50 |
| Orange | | 12 months | 500 | 500 | 100MB | £8 |
| T Mobile | | 12 months | 250 | 500 | 500MB | £8 |
| O2 | | 12 months | 100 (+ 100 extra O2 to O2 minutes) | Unlimited | 100MB | £8 |
| Vodafone | | 12 months | 300 | 500 | 250MB | £9 |
| EE | | 12 months | Unlimited | Unlimited | 500MB | £21 |
*You can double the data by applying online.
As you can see TalkTalk's new deal has undercut its nearest rival, Three, by nearly 50%.
Three's cheapest SIM-only deal is the Essential Internet SIM 200, but costs nearly double what TalkTalk is charging at £6.90 a month.
However, Three's deal comes with double the minutes as well as 20 times more texts and more than double the data compared to TalkTalk's offering.
In fact TalkTalk's new cheapest deal offers one of the smallest overall allowances for minutes, texts and data compared to other tariffs so it's probably best for lighter users.
Keep on top of your bills with the lovemoney.com budgeting tool MoneyTrack
SIM-only deals
SIM-only deals are cheaper because you don't get a handset.
So you need to be able to buy one upfront or keep what you have already to benefit from these low-cost deals.
If you manage to get a 4G-ready handset like the new iPhone 5s you will in most cases have to pay a premium to use the 4G capability on it.
Out of the deals listed above, EE (which is a company formed of Orange and T-Mobile) can support 4G and Three will be offering it at no extra charge from December. But with O2, Tesco and Vodafone you will need to pay more for a 4G SIM-only deal, while some providers like Virgin Media and TalkTalk Mobile don't have 4G deals yet.
However, you can use any of the SIM-only deals if you are happy to stick with 3G.
It's also worth noting that all of the cheapest SIM-only deals on offer apart from the Virgin Media Mobile deal are on 12-month contracts.
If you are looking for freedom and flexibility you should go for a 30-day rolling contract, which tend to be offered on the same deal for a few pounds more.
Mobile phone bills could rise
TalkTalk offering a cheaper deal for users comes as Ofcom announces plans to hike the fees mobile networks have to pay.
The regulator said it plans to increase what it charges EE, Vodafone, O2 and Three for using certain bands of airwaves by up to 433%.
If the proposals go through mobile network operators will have to stump up an extra £245 million, a cost which could be passed onto customers in the form of bill rises.
Luckily TalkTalk Mobile is a mobile virtual network operator (MVNO), which piggybacks off the Vodafone UK network, so it won't be subject to the fines.
Want to cut the cost of using your mobile phone? Check out the best deals at Recombu
More on mobiles:
Be the first to comment
Do you want to comment on this article? You need to be signed in for this feature