Royal Mail shares: how and when you can buy and sell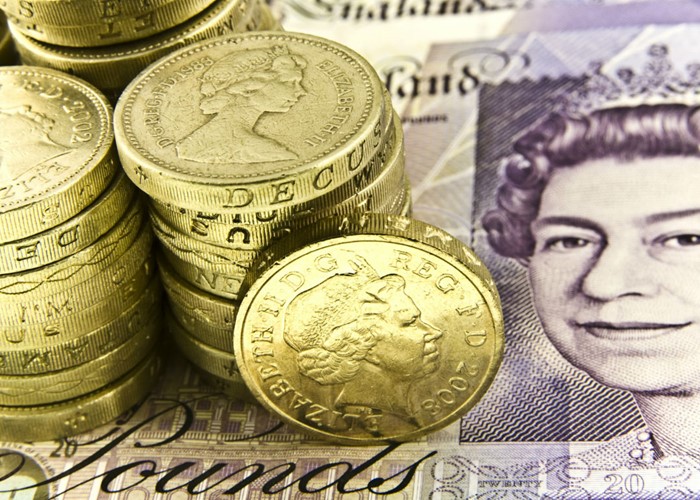 With the share offer closed and trading under way, here's how to buy or sell your Royal Mail shares now.
In a financial frenzy not seen since the privatisations of the 1990s, British investors have flocked to buy shares in Royal Mail.
According to Business Secretary Vince Cable, the flotation of the postal operator has attracted around 700,000 applications from private investors. This has left the retail offer fully subscribed seven times over.
Postal privatisation fever
This huge demand for Royal Mail shares also means that HM Treasury is sure to exercise its 15% over-allotment option. This means that the Government will sell more of its holding than initially expected. It will raise £1.98 billion for the public purse by selling 60% of Royal Mail in a single offering.
Also, in order to satisfy high demand for shares from the public, many institutional investors (such as pension funds, insurance companies and hedge funds) had their allocations slashed. The institutional tranche of the offer was more than 20 times oversubscribed. Even so, these corporate shareholders have two-thirds of all shares sold, with the remaining third going to retail investors.
In addition, 100 million shares – 10% of the total – were given free to around 150,000 Royal Mail employees. With those free shares worth around £2,200, fewer than 400 employees have turned down this windfall.
You will get 227 shares
With the flotation massively over-subscribed, share allocations for both private and professional investors have been cut back – drastically, in some cases.
Individuals who applied for shares worth up to £10,000 will receive a mere 277 shares, worth £749.10 at the issue price of 330p. In other words, only those who invested the minimum £750 will receive their full allocation. Those hoping to invest more than £10,000 in Royal Mail will receive no shares. However, these wealthier investors represent only 5% of retail applicants.
This means that the vast majority of applicants – around 690,000 people – will receive exactly 277 shares, although those investing £10,000 will be disappointed to lose out.
Royal Mail employees applying through the Employee Priority Offer for up to £10,000 of shares will have their applications met in full.
Shares priced at 330p; dealing started Friday morning
'Conditional dealing' (between institutions) in Royal Mail shares began at 8am today (11th October). Full trading begins on Tuesday (15th October) when Royal Mail's official listing begins, but some shareholders will be able to sell from Friday onwards.
After the stock market closed on Thursday evening, the Government revealed the pricing and distribution of the shares. Initially, HM Treasury expected to price Royal Mail shares in a range between 260p and 330p per share. However, intense demand for shares means that they were priced right at the very top of this range at 330p, valuing Royal Mail at £3.3 billion.
This has led to accusations that Royal Mail's advisers grossly under-estimated demand for its shares and priced them far too cheaply. Royal Mail has a billion shares, so every extra 10p on the float price would have increased its value to taxpayers by £100 million.
Shares soar straight away
Thanks to its juicy dividend, I wrote a few weeks ago that Royal Mail shares offer a 'mouth-watering yearly income' to investors seeking income. In addition, I said that institutional investors with reduced allocations would pile into Royal Mail shares when trading begins, therefore pushing up their price.
Sure enough, the shares – which trade under the EPIC code ('ticker') of RMG – got off to a roaring start on Friday morning. As soon as the London Stock Exchange opened at 8am, the share price leapt by £1 to 430p. Within minutes, they had spiked to 456p, producing a 38% return for those sellers seeking an early exit.
Order free brochures on investing
When can you sell?
Unfortunately, few retail investors will be able to sell on the first day, as this is reserved primarily for conditional dealing between institutions. Furthermore, how soon you can sell depends on how you applied for your shares.
So before you join the selling frenzy, first establish how and when you can sell, as follows:
If you applied via the official Royal Mail website
You will not be able to sell for a few days yet. In fact, you won't be told how many shares you have been allocated (which will be 227) until you're sent an email on Tuesday 15th October. What's more, you cannot sell your shares until you have safely received your 'share account statement'.
If you applied via the Post Office
Applicants via Post Offices will be informed of their share allocations by post. These letters are expected to arrive on Monday 21st October. You may not be able to sell your shares until you have this official confirmation.
If you applied via a stockbroker
In total, 44 different intermediaries (stockbrokers and share dealers) took part in the public offer, with some websites and helplines crashing as last-minute demand peaked on Tuesday.
Each intermediary will contact its customers differently, so visit your broker's website for information on when you can start dealing. Most dealers providing online share accounts will allow you to deal without delay. It may be wise to deal online, as telephone dealing lines may well be overwhelmed by high call volumes, although some websites crashed repeatedly this morning.
What if I want to hold or buy?
Priced at 330p a share, Royal Mail shares offer a cash dividend worth 6.1% in the latest financial year, making them a 'high-yield' investment. With risk-free savings accounts paying just 2% a year, you may wish to hold onto Royal Mail shares in order to bank this handsome income. For those preferring capital gains, you can reinvest these chunky dividends into yet more Royal Mail shares, boosting your holding year by year.
With analysts at City broker Canaccord Genuity claiming that Royal Mail is worth 'up to 599p a share' (valuing the group at £6 billion), you may decide to buy more shares in the open market. You can do this in the usual way via your stockbroker or share-dealing service.
If you decide not to sell out in the early feeding frenzy, then you could well be rewarded for your patience. Previous privatisations, such as the sale of water and energy companies, have produced market-busting returns for investors over the past two decades.
On the other hand, investors in Railtrack's 1996 float lost fortunes when the network operator went into administration in 2001. After years of legal action, Railtrack shareholders won compensation from the Government worth 262.5p a share, so even they didn't lose everything.
Finally, Royal Mail's share price may take an early dip when industrial action begins, possibly as early as Wednesday (16th October). However, the impact of these strikes is likely to be short-lived and, therefore, will barely affect the postal operator's medium-term profitability.
Did you get any shares? Will you be holding or selling? Let us know in the Comments box below.
Shield your money from the taxman with a stocks and shares ISA
More on investing
Be the first to comment
Do you want to comment on this article? You need to be signed in for this feature