NatWest and RBS introduce Cashback Plus on debit card spending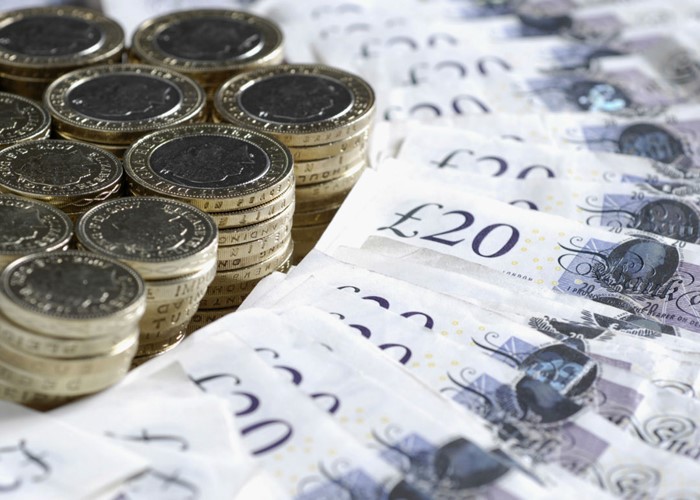 Unique debit card cashback scheme from Royal Bank of Scotland and NatWest.
NatWest and Royal Bank of Scotland (RBS) current account customers can earn cashback with their debit cards via the loyalty scheme Cashback Plus.
Spending with particular retailers will earn current account holders up to 1% back, which can be converted into cash or exchanged for greater value vouchers.
Over 12 million existing NatWest and RBS customers can activate this free reward feature on their bank card by going online, and can immediately begin building up cashback rewards.
But NatWest and RBS basic, under-18, corporate and business account holders aren't eligible to participate in the scheme.
How it works
Each time you spend using your RBS or NatWest debit card with a participating retailer in-store or online you get up to 1% of the value back – initially in the form of Reward points.
Once you have built up the equivalent of £5 or more in Rewards, you can redeem them in one of three ways:
Bank it - convert the Rewards into cash and have it paid into your account.
Donate it - convert the Rewards into cash and donate to a selected charity like Macmillan, NSPCC, Barnados or Cancer Research.
Trade up - get a higher value gift card or voucher. For example you can currently get a £10 H Samuel gift card for £5-worth of rewards.
Limitations
However, you won't be able to earn wherever you spend just yet. The new cashback scheme is only available with 11 retailers at the moment
These include BP, Cineworld, Caffe Nero, Loch Fyne restaurants, Hungry Horse, Ernest Jones, H Samuel, Charles Tyrwhitt, Feather & Black, Multiyork and American Golf. Until 30th November 1% cashback is available at Tesco.
More are expected to join the line-up in the coming weeks and months. But pay close attention to the terms and conditions, as rewards can't be earned at concessions and you won't earn anything if you make a transaction via a third party like PayPal.
Also there are a number of retailer-specific exclusions like BP, which won't let you earn rewards on transactions at a station with a Co-op supermarket attached.
How to get involved
If you're not an existing customer you can join the Cashback Plus scheme by signing up to an RBS or NatWest personal current account.
The NatWest Select Account and the RBS Select Account are both available for free and come with Cashback Plus.
But if you want added benefits you could go for the Select Silver, Select Platinum or the Black Account, which are NatWest and RBS accounts you pay a monthly fee for.
Select Silver costs £10 a month and offers travel insurance, mobile phone cover, LOVEFiLM DVD rentals and HMV digital downloads.
While Select Platinum costs £16 a month and comes with travel insurance, mobile phone cover, UK breakdown cover, Tastecard membership and two family passes for National Trust days out.
The Black Account costs £24 a month which gets you travel insurance, mobile phone insurance, breakdown cover, a 24/7 concierge service, worldwide airport lounge access, a black ticket service and home emergency service.
Other ways to get cashback
The NatWest and RBS Cashback Plus loyalty programme is quite unique in that it allows you to earn uncapped cashback on your debit card spends, though choice is limited on where you can do this for the moment.
Typically cashback is earned through reward credit cards. These are set up in different ways but many come with boosted earning power during the first three months, which is capped, followed by a lower ongoing rate.
The American Express Platinum Cashback Everyday Card for example pays 5% on purchases up to £2,000 in the first there months, capped at £100. Thereafter you can earn 1.25%. You might struggle to put all your spending on the American Express card as some retailers still don't accept this method of payment, but you'll definitely be able to earn more with it than with the retailers supporting the NatWest/RBS scheme at the moment. For other cashback credit cards, check out: The best cashback credit cards.
The only other current account that offers cashback for spending is Santander's 123 Current Account, but rather than earning through your debit card, you earn via the direct debits set up on the account.
It pays up to 3% on selected household bills like energy, broadband and Council Tax. The account also pays up to 3% in-credit interest on balances between £3,000 and £20,000. However, you have to pay a £2 monthly fee to receive all the benefits of this account as well as deposit at least £500 a month (£1,000 to start earning interest) and set up a minimum of two direct debits.
You can also earn cashback when you shop online via cashback websites like Quidco and TopCashback. Thousands of retailers can be found on these websites, but often cashback is targeted to a specific department or product.
This article has been updated
More on cashback rewards:
The best cashback credit cards
Be the first to comment
Do you want to comment on this article? You need to be signed in for this feature