Cheap mortgages for all (with government help)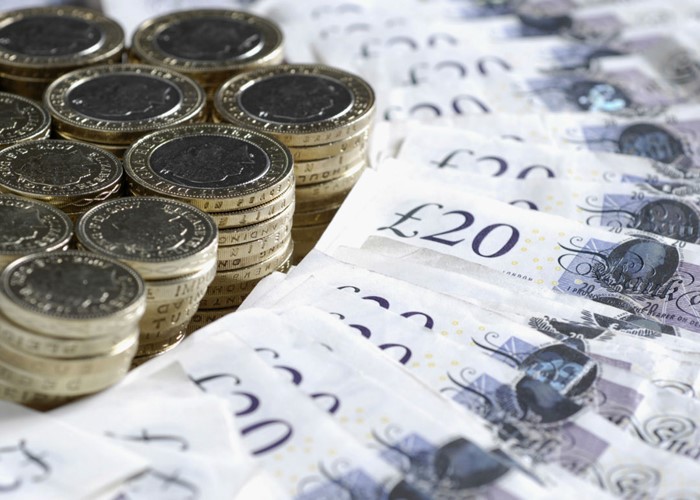 Government guarantees mean that buying a home will get easier from next January. If you don't want to wait, these are the best rates available today.
Five years after the global financial crisis of 2008/09, the government is doing what it can to stimulate the housing market and help prospective homeowners into their first homes.
Help to Buy: cheap loans with small deposits
The latest flagship scheme to drive up property transactions and promote new building is known as Help to Buy (HTB). Here's how this scheme has worked since its launch in April:
HTB equity loans are available for new-build homes (not existing properties) worth up to £600,000.
They are open both to first-time buyers and home movers.
You need to find a deposit of at least 5% of the property price.
The government will lend you up to 20% of the price.
A mortgage lender will lend up to 75%.
HTB is not available for second homes and buy-to-let properties.
In other words, buyers with only a 5% deposit can borrow a further 20% from the government. This enables them to get ultra-cheap 75% mortgages at far lower rates than they would otherwise qualify for with small deposits.
New guarantees from 2014
From 1 January 2014, the government will introduce the second phase of HTB.
A new guarantee will help first-time buyers and home movers to buy a home -- new-build or existing -- worth up to £600,000, using only a 5% deposit. There's no income limit, but you can't buy this guarantee if you plan to rent out the property. The guarantee is provided to lenders, not buyers, so as to reduce their lending risk.
The government has set aside £12 billion to guarantee HTB loans for three years, from 2014 to 2016. It expects this sum to support £130 billion of riskier mortgages with high loan-to-value (LTV) ratios.
Thanks to this HTB guarantee, high-LTV loans will become less risky, which means that lenders can offer lower rates to these borrowers.
On Monday, George Osborne met mortgage lenders and housebuilders to iron out the terms of this new guarantee. We now kn ow that prospective HTB borrowers will be carefully screened for suitability -- including strict income checks, 'stress testing' of their finances, and credit-history searches. In addition, the chancellor has excluded second homes from this guarantee.
In other words, borrowers with patchy payment records and poor credit histories will be barred from buying a guarantee via Help to Buy.
Santander signs up
Already, leading mortgage lenders Barclays (through its Woolwich brand), Halifax, Nationwide BS and NatWest have joined the Help to Buy panel. This week, Spanish-owned lender Santander confirmed that it had signed up for the first part of the scheme though its broker arm, Santander for Intermediaries.
In a big boost to the scheme, Santander now offers HTB loans including a two-year deal fixed at 3.29% a year, a five-year fix at 3.49%, and a two-year base-rate tracker with an initial rate of 3.29%. These HTB loans from Santander need only a 5% deposit, have no upfront fees and offer a free valuation and £250 cashback -- making them ideal for first-time buyers with modest deposits.
Three months after HTB was launched, mortgage rates have been creeping down as competition for HTB customers has livened up. As this scheme grows, gains scale and more lenders join, rates may continue to fall into 2014.
Get a cheap loan now!
So is it worth waiting for the next phase of HTB before you apply for a mortgage or should you take the plunge now?
If you have sufficient cash to pay for a large deposit, there's absolutely no point in waiting. And even if you only have a small deposit, there are some pretty attractive deals on the market right now, so you may decide to go ahead now.
If you want to take out a mortgage now, it's probably best to go for a fixed-rate deal as rates are so low. So here are the top fixed-rate deals over two, three and five years:
Two-year fixes
Lender

Fixed

rate

APR

Minimum

deposit

Notes

1.99% for two years

4.6%

35%

Reservation fee: £295

Exit fee: £160

2.19% to 31/08/15

4.2%

25%

Arrangement fee: £995

Exit fee: £195

3.99% to 31/07/15

5.4%

10%

Exit fee: £125
As you can see, even with a deposit of just a tenth (10%) of the purchase price, you can get a two-year fix below 4% with no upfront fees from Skipton BS. This is one of the best deals I've seen this year and is sure to be snapped up, especially by first-time buyers.
Three-year fixes
Lender

Fixed

rate

APR

Minimum

deposit

Notes

2.29% for three years

4.4%

35%

Reservation fee: £295

Exit fee: £160

2.38% to 31/08/16

4.1%

25%

Arrangement fee: £995

Exit fee: £195

4.29% to 01/09/16

5.6%

10%

Exit fee: £140
For three-year fixed rates, N&P BS and the Post Office top the table again, offering rates of 2.29% with a 35% deposit and 2.38% with a 25% deposit respectively. However, note the high upfront fee (£995) for the Post Office loan.
Five-year fixes
Lender

Fixed

rate

APR

Minimum

deposit

Notes

2.59% for five years

4.1%

35%

Reservation fee: £295

Exit fee: £160

2.85% to 31/08/18

4.0%

25%

Arrangement fee: £995

Exit fee: £195

4.39% to 01/09/18

5.6%

10%

Upfront fees: £299

Exit fee: £140
The same three lenders crop up in this five-year table as appeared in the three-year list. This time, N&P offers a fix below 2.6% for five years, followed by the Post Office with 2.85%, then Nottingham NS with a five-year fixed rate below 4.4%.
For me, these rates all seem highly competitive and I'd be tempted to take any of these cheap deals, especially the lowest rates on offer over five years. After all, we have no idea how high mortgage rates could rise from now until 2018, so these loans offer the security of low, fixed monthly repayments for 60 months.
Finally, it's interesting to note the absence of all the banks (especially the 'Big Four' of Barclays, HSBC, Lloyds Banking Group and RBS) from this list. Despite cheap funding available in abundance from the Bank of England, British banks don't seem keen to compete for today's mortgage borrowers. Hence, once again, Britain's building societies have come to the rescue of home buyers!
See the latest mortgage rates and get expert advice
This article aims to give information, not advice. Always do your own research and/or seek out advice from a regulated broker (such as one of our brokers here at Lovemoney), before acting on anything contained in this article.
More from Lovemoney:
What's happening to house prices?
The people who affect house prices
Rent-to-rent: the new, dubious, get-rich-from property scheme
Be the first to comment
Do you want to comment on this article? You need to be signed in for this feature