Nine Christmas Actitivies For Cash-Strapped Parents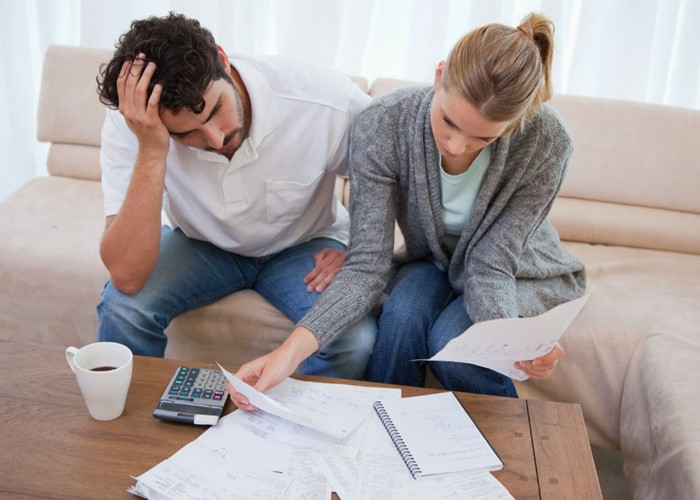 With the credit crunch biting we're all short of cash - but that doesn't mean the kids have to suffer. Find out how they can attend Christmas workshops, make gifts like chocolate truffles and bath bombs, and even visit Father Christmas and receive a present, for free!
This article was first sent to Fools as an email in our 'Afternoon' series.
Although Christmas is fast approaching, generally a time for over-spending and over-eating, it seems this year may be different. With a recession looming and bills increasing we're all being a bit more careful with our money.
The trouble is, Christmas is an exciting time of year for kids, and the thought of a more frugal festive season is quite depressing for some parents.
But the good news is, there are plenty of festive activities going on that cost absolutely nothing (or very little). So if you fancy finding out how to entertain your kids on a budget this Christmas, check out these tips.
1.    What's On?
Firstly, one website you should be making the most of if you have kids is that of your local Council. It is bound to be a mine of information, with news on events and activities going on in your local area that are free, or only charge for materials used.
For example, Medway Council is holding a Christmas Card workshop this weekend - kids can create their own cards and decorations for just £1.
And a quick search revealed that children aged 6-12 can take part in Somerset House's free family workshops, every Saturday afternoon until Christmas. This week's theme is `A Winter's tale' where you can create your own snow-shaker scene (to be sure of a place collect your free tickets at 1pm).
On a similar note, don't throw away those magazines and newspapers distributed at schools and nurseries - they're usually a great source of information regarding what's on locally. Plus, they often contain vouchers for reduced price entry to local attractions (you can also usually pick them up at your local library).
And Netmums is a great website for finding out what's on near you, and as the information is often posted by parents themselves you may find events that aren't advertised elsewhere.
2.    Library
And while you're surfing your local council's website don't forget to look up your local library, as most will be running free, Christmas activities. For example, head to Cheltenham Children's library on Saturday 15 December at 10.30am for free face painting, Christmas stories, games and arts and crafts, and here's a list of what's going on at libraries in and around Birmingham (incidentally, don't forget that kids can surf the web anytime at the library, for free).
3.    Decorations
A great activity to keep the kids amused is to make Christmas decorations. You can find some to print and colour in here, and here's how to make your own ornaments for your Christmas tree. Or why not get the kids to make their own edible decorations? And for other activity ideas, check out Northpole.com.
4.    Make Your Own Christmas Presents
And while they're at it, cash-strapped youngsters could save a fortune by making their own Christmas gifts.
Why not find a nice jar and fill it with home made bath salts, or make bath bombs - find out how, here. Or make some delicious chocolate truffles?
If they're a dab hand with a pair of knitting needles, why not encourage them to have a go at knitting a Father Christmas doll for a younger relative - register with Knitpat and you'll receive a free knitting pattern. Plus there's a wealth of free patterns for projects to knit, sew, crochet and embroider, here. You can find even more ideas for homemade gifts in this article.
And here's a bit of fun I've found for teenage girls who aspire to be Victoria Beckham - why not try your hand at crocheting your own designer handbag?
5.    Winter Wonderland
Check out London's "Winter Wonderland" at Hyde Park until 4 January 2009.  Entry is free and there's loads to see with a traditional German market, Observation wheel, ice rink and rides for the kids.
Obviously you can enjoy an afternoon here with the kids without spending a penny if you bring your own snacks and drinks, but if you do want to partake of any activities you may find it cheaper to book in advance. But the best bit is that children can visit Father Christmas in his grotto, and receive a gift, absolutely free.
6.    Theatre
Going to see a pantomime is great but they can be surprisingly expensive - it's not unheard of for a family of four to pay £60+. If you fancy seeing a show but you're on a budget, why not check out your local paper and see what productions are on locally? You can often go and see a Christmassy show for just a few pounds which the kids will enjoy just as much.
Alternatively, if you have younger children check out your local theatre's website - they often have a smaller production aimed at the under sevens with tickets for less than a fiver.
7.    Visit Father Christmas For Free (and even get a free gift!)
Taking the kids to see the man in red is great fun but can often be costly, especially if you have more than one child. However, there are ways to see him for free; you just need to do a little research.
As mentioned previously, kids can visit Santa in his grotto at Hyde Park's Winter Wonderland for nothing. However, he will also be appearing at a number of shopping centres all over the country where he will happily chat to your kids, for free - and they may even receive a free gift.
For example, kids can currently visit Santa's grotto at Lakeside or Bluewater Shopping Centres, for free, which includes a free toy - mums and dad simply need to book their place in advance. Take a look at your nearest shopping mall's website and find out what it offers.
8.    Write a letter to Father Christmas
Don't forget to get the kids to write their letter to Father Christmas - if they include their name and address they may well receive a reply from the man himself!
9. Track Father Christmas!
And finally, here's my favourite tip - don't forget that on Christmas Eve you can track Father Christmas himself as he leaves the North Pole and starts his journey around the world. Simply log in to the North American Aerospace Defense Command (NORAD) website, and you can find out how close to your home Santa and his reindeer currently are!
Have a Foolish Christmas!
Be the first to comment
Do you want to comment on this article? You need to be signed in for this feature