Save For Your Kids, For Free!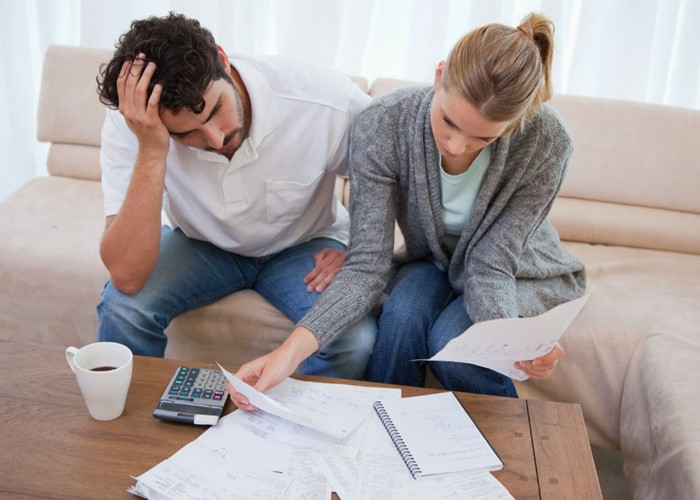 Buy your Christmas shopping online and you could add to your child's savings pot at the same time.
With Christmas less than four weeks away most of us have at least a little shopping to do, and any discount is welcome. And if, like me, you're a keen online shopper, you're probably up to date with the best ways to maximise your savings.
For example, comparison sites will ensure that the price you pay for your item is the cheapest possible. If you have a Nectar card, shopping with major retailers tfhrough Nectar eStores means every pound you spend will earn some points.
Cashback Site
Another method is to use a cashback site. By clicking through to the retailer of your choice through these sites a small percentage of your spend (usually up to 3%) will typically be credited to your account.
Save For Your Kids For Free While You Shop
But, there is another way to shop online and earn often quite generous amounts of cashback. What's more, you can often get deals not available elsewhere. Of course there's a catch – but it's one that most of us won't find much of a problem, as the people who will benefit from the cashback earned are your kids!
KidStart
So how does it work? Essentially, in a similar way to cashback sites - by signing up to KidStart and shopping through one of its many retailers you earn a percentage of your spend back as cash, which is deposited into your "Kiddybank" account. However, rather than claim the cash yourself, parents must link their child's saving account or even Child Trust Fund, if eligible, to their KidStart account.
Account balances are checked each month and when the balance exceeds the minimum deposit level (usually £10) the balance is transferred straight into your child's savings account. And there are a vast number of retailers to choose from.
So every time you shop at John Lewis, Argos, Ocado, Tesco, Boots, Asda or House of Fraser, to name but a few, you could be adding money to you child's savings. Fantastic!
Not just shopping
What's more, traditional shopping isn't the only way to earn money for your child as KidStart has a wide variety of other retailers on its site. For example, a number of mobile phone companies, BT, Sky, insurers and some DVD rental companies offer various cashback deals. And if you were considering trying out online grocery shopping, Asda, Ocado, Abel & Cole and Tesco each offer a cashback incentive to first time users (Ocado's being the most generous, at £10 for first-time users).
High Street Spending
What's more, KidStart is also starting to work with High Street retailers to enable members to earn cashback when shopping in the stores themselves. At present the only High Street retailer it has is Goldsmiths, and by registering your credit/debit card on the KidStart site you can currently earn 3% cashback on all purchases made with it in the store.
Friends & Family
Of course, this all sounds great, but what if you don't tend to do a lot of online shopping? Well, the good news is anyone can save for your child through the scheme – you simply send an invitation email through the site to any willing grandparents, aunts, uncles, friends, neighbours etc. and they, too, can add to your child's savings by shopping through the site (at no cost to themselves). What's more, expecting mums can save for their unborn offspring, too.
How does KidStart Make Money?
An important thing to note is that shopping through KidStart costs no more than shopping directly through the retailer. It makes money by receiving slightly more than the cashback rate offered to members and it is authorised by the Financial Services Authority (FSA).
Top Offers
I've been taking a look at the site and have found that a number of the retailers are offering better deals to KidStart members than can be found elsewhere.
Some of the best offers include one from House of Fraser, which in addition to the 3.5% cashback it offers, also gives members the chance to save £10 when you spend £50 or more by entering the code OFMC111 at the checkout (plus delivery is free for all orders over £50 before 24 December).
Argos is currently offering 5% cashback on toys and nursery product purchases (1% on everything else). Plus, if you get your skates on and spend over £50 before 2 December you'll receive a £5 gift card (£10 if you spend over £100) and free delivery by entering the code AFD10 at the checkout.
And John Lewis is offering 5% cashback on toys, nursery, textiles and furniture, 3.5% on electrical and gifts and 1.5% on audio, TVs, technology and other purchases. Delivery is free if you spend over £100, and you can currently save 20% on Radley handbags and gift items.
Verdict
As someone with kids who has never been a great fan of cashback sites, I think KidStart is a great idea - with the credit crunch biting any method we can find to save for our kids at little or no cost to ourselves has to be a good thing. And while, as with cashback sites your child will still have to wait to accrue a certain balance before any cash is transferred to his account, this seems less of an issue as for most people this money is to be untouched for years, anyway.
What's more, if you can make your purchases with a cashback credit card and you'll be doubling up the savings. Plus, if you can rope family and friends in those savings will quickly grow.
Be Sensible
But of course, as with everything it must be used wisely. fIn the same way that I generally say paying 4% more in one shop than another simply to earn its loyalty points is a waste of money, so would spending more through a KidStart retailer, just to earn the cashback. As always, be sensible and do your research before parting with any cash. In particular, you may be able to find far cheaper insurance deals by using a comparison tool, than the offers featured on the site.
But if you (or anyone you know) are planning to do your Christmas shopping through one of the retailers on KidStart anyway, why not use the site to add a little to your child's savings account in the process?
Be the first to comment
Do you want to comment on this article? You need to be signed in for this feature