How to boost your Avios points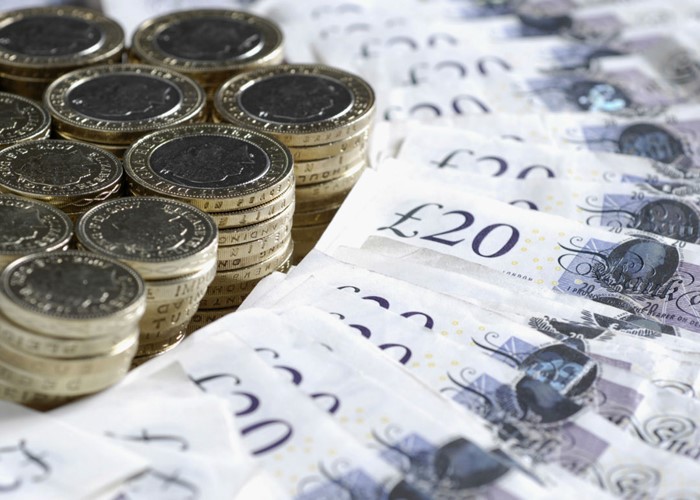 Credit cards, old gadgets and a Tesco Clubcard can help you maximise your Avios points.
The Avios scheme allows members to build up points to spend on a range of rewards.
These include days out, experiences, Eurostar travel, Disneyland Paris trips, travel insurance and car hire.
But the points can also be used to cut the price of flights and flight upgrades, which can be booked with seven leading airlines including Flybe, American Airlines, Air Malta, Iberia, Monarch, Aurigny and British Airways.
Avios divides the world into nine geographical zones with each costing a specific number of points Take a look at its Zone Map for more details. You need between 9,000 and 30,000 to get around the globe.
So let's take a look at how you can rack up the points to make it happen.
Exchange Tesco Clubcard vouchers
Your Tesco Clubcard vouchers can be exchanged for Avios points.
You can get 600 Avios for every £2.50 in Clubcard vouchers you receive.
So to get 9,000 Avios, which is enough to get you a return flight to over 40 destinations in Europe, you will need to exchange 15 £2.50 Clubcard vouchers.
You can do this manually or get your vouchers automatically exchanged when your statement is produced.
A Tesco Clubcard is free to get and easy to rack up points with. Take a look at our guide How to boost your loyalty card points if you want some quick tips.
Refuel at Shell
Another loyalty scheme you can use to build up your Avios pot is the Shell Drivers' Club.
Motorists can get an Avios points boost if they refuel at Shell garages with their Shell loyalty card.
Registering the card online and opting into the Avios rewards can get you 50 bonus Avios. Then each time you refuel just swipe and collect points which can be converted into Avios every three months.
You get one Shell point per litre of Shell Regular fuel and two points for every litre of Shell V-Power fuel.
Every 20 litres you will have enough Shell points for ten Avios points and until the 3rd of July you can get double points.
Find your nearest Shell station here.
Recycle old gadgets
You can get extra points if you recycle your old gadgets with Avios recycling.
My old iPhone 4 16GB mobile is currently worth 11,000 Avios if it's in good working order or 5,000 if it has a fault.
As well as phones you can recycle games consoles, digital cameras, laptops, tablets, MP3 players and satnavs.
You get a freepost address label and a jiffy bag to post your goods if you're happy with what the site can offer. The Avios points get added to the account within 30 days of the company receiving the device.
For other ways to earn money from your old things see Recycle your things for cash!
Shop via the eStore
The Avios eStore enables you to rack up points when you use it to shop online.
It works just like a cashback site. You just click through to a retailer and make purchases as normal, but get rewarded with Avios instead of cash.
The Avios eStore has hundreds of retailers to choose from like John Lewis, Whistles, Argos, Selfridges, B&Q, Sky, BT, Ticketmaster, Topps Tiles and House of Fraser.
Purchases are tracked when you click through to the retailer's website and go through with a transaction. Avios are normally paid into your account within 35 days.
Each retailer will offer a certain number of Avios per £1 spent or a lump sum.
At the moment you can get eight Avios for every £1 you spend with Groupon, Harrods, Interflora, Selfridges and Charles Tyrwhitt.
But shopping at O2 via the eStore will get you 5,000 Avios while using the Carphone Warehouse to purchase a deal will give you 1,000.
Don't forget to check cashback websites like Quidco and TopCashback as they might be able to offer a better deal.
Give your opinion
If you sign up for Avios e-Rewards you can earn Opinion Points by completing surveys, which you can turn into Avios.
But to become an e-Rewards member you have to be invited. To be in with a chance you need to register an interest first and get on the waiting list. Invitations for surveys are sent out every three months.
Here's how building up Opinion Points converts into Avios:
| | |
| --- | --- |
| Opinion Points | Avios |
| 1,200 | 250 |
| 2,000 | 500 |
| 3,500 | 1,000 |
| 6,500 | 2,000 |
The number of surveys you complete and the number of Opinion Points you receive depends on the size of each survey.
See Make money from mystery shopping and online surveys for more ideas on how to get paid for your opinion.
Use air mile credit cards
A great way to boost your Avios points balance is to take advantage of air mile credit cards. These usually have great introductory offers that can provide a big points boost.
There are four credit cards offering Avios points at the moment.
Lloyds TSB has two Avios credit accounts, which each come with an American Express and a MasterCard to collect points. Both these accounts are linked with the central Avios scheme.
Elsewhere there are two American Express British Airways cards, which earn Avios via the British Airways Executive Club. This is a seperate scheme for frequent flyers but the Avios accrued here can be transferred to the central scheme later.
Here's how many Avios are up for grabs on each.
Credit card

Introductory offers

On-going offers

Avios per £1 spend (American Express)

Avios per £1 spend (MasterCard)

Annual fee

APR

Lloyds TSB Duo Avios Credit Card Account

15,000 Avios if you spend £500 a month on the Amex for first three months.

1,500 Avios for every whole £1,000 you transfer within 90 days.

Collect double Avios on your spend abroad.

1

0.2

£0

17.9%

British Airways American Express

9,000 Avios if you spend £1,000 in the first three months

Spend £20,000 each anniversary year and get a complimentary Companion Voucher valid for 12 months.

1

N/A

£0

15.9%

Lloyds TSB Premier Duo Avios Credit Card Account

20,000 Avios if you spend £500 a month on the Amex for first three months.

1,500 Avios for every whole £1,000 you transfer within 90 days.

Collect double Avios on your spend abroad.

1.25

0.25

£50

23.7%

British Airways American Express Premium Plus

25,000 Avios if you spend £3,000 in the first three months

Spend £10,000 in an anniversary year and get a complimentary Companion Voucher valid for 24 months.

Collect three Avios for every £1 spend on BA flights and holidays

1.5

N/A

£150

56.4%
Earn on travelling
You can pick up extra Avios if you are a frequent flyer with British Airways or Iberia and their partners.
It's a bit confusing but these airlines have separate programmes where members can earn Avios when flights or products from other partners are purchased.
The frequent flyer programmes are good for those who are likely to travel a lot, while the central Avios scheme is better for those that don't regularly travel and can collect points in other ways.
But if you sign up to the frequent flyer programmes associated with these airlines you can benefit from more Avios that you can combine with the central scheme later on.
Join forces
Combining separate Avios-earning accounts could make your dream trip a reality.
You can choose to make a joint household account incorporating other Avios balances into one pot.
Plus you can merge the Avios points earned from frequent flyer programmes like the British Airways Executive Club or Iberia Plus.
Buy extra
You can buy up to 24,000 extra Avios a year for yourself and gift up to 24,000 to others in order to top up Avios balances.
You can buy extra Avios from the Avios members' site or from the BA Executive Club site.
Here is a table showing the cost of purchasing Avios and what this equates to per £1.
| | | |
| --- | --- | --- |
| Avios | Cost | Avios per £1 |
| 1,000 | £31 | 32.26 |
| 2,000 | £47 | 42.55 |
| 3,000 | £63 | 47.62 |
| 4,000 | £79 | 50.63 |
| 5,000 | £95 | 52.63 |
| 6,000 | £111 | 54.05 |
| 7,000 | £127 | 55.12 |
| 8,000 | £143 | 55.94 |
| 9,000 | £159 | 56.60 |
| 10,000 | £175 | 57.14 |
| 11,000 | £191 | 57.59 |
| 12,000 | £207 | 57.97 |
| 13,000 | £223 | 58.30 |
| 14,000 | £239 | 58.58 |
| 15,000 | £255 | 58.82 |
| 16,000 | £271 | 59.04 |
| 17,000 | £287 | 59.23 |
| 18,000 | £303 | 59.41 |
| 19,000 | £319 | 59.56 |
| 20,000 | £335 | 59.70 |
| 21,000 | £351 | 59.83 |
| 22,000 | £367 | 59.95 |
| 23,000 | £383 | 60.05 |
| 24,000 | £399 | 60.15 |
It's pretty pricey but if you need the Avios to top up and haven't got any time left to earn them by other means it might be the only way you can take advantage of your existing balance.
Look out for special offers as there will be opportunities to get a number of free Avios when you purchase extra – usually up to 30% more. Until recently BA was offering up to 7,000 free!
If you've got any more ideas on how to top up Avios points, please let us know in the comment box below.
More on shopping:
Quidco revamps membership charges
Tesco relaunches Clubcard Exchange
The danger of 'buy now, pay later' shopping
Quidco's ClickSnap supermarket shopping tool reviewed
TopCashback: convert your cashback into Clubcard points
Barclaycard Bespoke Offers: New personalised daily deals service
Stuffster: new online shopping website that offers discount alerts
?
Be the first to comment
Do you want to comment on this article? You need to be signed in for this feature