Sendmybag.com: beat budget airlines' rip-off baggage charges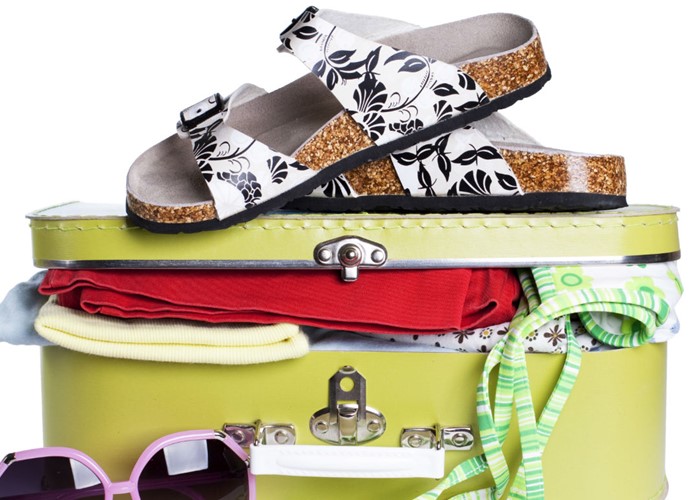 Using a courier like Sendmybag.com for your holiday luggage means you can pack heavy, travel light and save money at the same time.
We've all been there: that "bargain" flight to Europe that ended up costing a fortune in luggage fees.
Checking in a 26kg bag on a Ryanair flight to the Continent and back can cost an eye-watering £310 – much more than the cost of the flight.
But a new courier company can transport your bag to the same destination and back for just £60. We look at how it works.
Sendmybag.com
Sendmybag.com says it wants to "put the pleasure back into travel and save you money along the way".
Describing itself as ideal for students, business travellers, golfers, skiers, climbers, gap year travellers, globe trotters and the rest, it operates a door-to-door courier service within the UK and worldwide.
So, does it save you money? Well that depends where you're going, the airline you're flying with and how much stuff you want to take.
I compared luggage costs for easyJet and Ryanair flights to France, Spain, Northern Ireland and the Republic of Ireland. The table shows baggage costs for a return journey flying out on 28th June and returning on 5th July.
| | | | | | | |
| --- | --- | --- | --- | --- | --- | --- |
| Airline & destination | 20kg bag booked online | 26kg | Sendmybag 20kg | Sendmybag 26kg | Winner 20kg | Winner 26kg |
| Ryanair: Stansted to Malaga | £70 | £310 | £58 | £60 | Sendmybag (£12 cheaper) | Sendmybag (£250 cheaper) |
| Ryanair: Stansted to Derry | £70 | £310 | £37 | £38 | Sendmybag (£33 cheaper) | Sendmybag (£272 cheaper) |
| easyJet: Gatwick to Bordeaux | £24 | £108 | £54 | £56 | easyJet (£30 cheaper) | Sendmybag (£52 cheaper) |
| easyJet: Stansted to Belfast | £19 | £103 | £50 | £52 | easyJet (£31 cheaper) | Sendmybag (£51 cheaper) |
As the table shows Sendmybag beats Ryanair or Easyjet – the most notorious airlines when it comes to extra charges – most of the time.
The courier company really comes into its own if you want to take a heavy bag. Ryanair has a checked-in luggage limit of 20kg with every extra kg costing £20 payable at the airport. So taking a 26kg bag will cost an extra £120 each way on top of the normal luggage fee.
How much your luggage costs with Ryanair depends on where you travel and when – it charges more if you travel in "peak" months (June to September and over Christmas and New Year)
easyJet is much more reasonable when it comes to check-in luggage and if you're just travelling with a 20kg bag it beats Sendmybag on flights both to Bordeaux and Belfast. If you want to take 26kg, the courier is cheaper.
Couriers: pros and cons
Carrying a heavy bag to the airport can be a hassle, especially if you travel by public transport. A courier, on the other hand, offers a door-to-door service. It will pick the bag up from your home and deliver it to your destination – no heavy lifting from you required.
However, there is the matter of timing everything. Bags typically take one to three days to arrive by courier and the more ahead of time you book it, the better.
With a courier you'll need to arrange a collection time that suits you and make sure the bag's ready. Things could get tricky at the other end – if you arrange for the bag to arrive before you do, you'll need to trust the hotel or other accommodation to keep it safe for you. If you get there first and schedule your bag to arrive later, you'll start your holiday without your stuff.
Other options
If you don't fancy using a courier, there are other ways to keep baggage costs down. The obvious one is travel light and take hand luggage only. Invest in some luggage scales that enable you to weigh your bag before you leave home.
But although this might work for a weekend, it's a tough task if you're going on a week-long trip or longer.
Ryanair only lets passengers carry a 10kg bag onto the plane while easyJet limits hand luggage by size – 56 x 45 x 25cm is the maximum.
The most cost-conscious travellers might want to wear their luggage. There are some 'interesting' jackets with numerous pockets on the market. None of them will make it into the fashion pages of Vogue but they will enable you to carry most of your possessions about your person.
More on travel:
The worst summer holiday rip-offs
Easyjet launches Euro Currency prepaid card
Why airlines should charge fat passengers more
Be the first to comment
Do you want to comment on this article? You need to be signed in for this feature