easyJet launches Euro Currency Prepaid card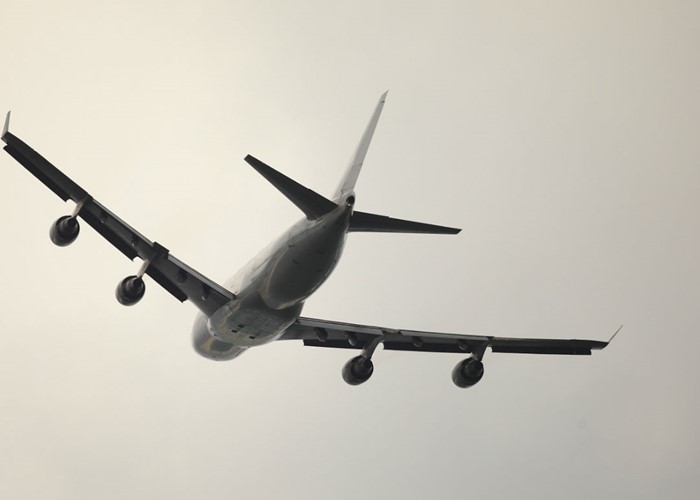 Budget airline easyJet has launched its own prepaid card, the Euro Currency Prepaid card. But how does it compare?
easyJet has launched the easyJet Euro Currency Prepaid card, which it claims will "help millions of passengers annually to spend currency abroad easily and securely". The budget airline has also declared that its new card offers competitive exchange rates over rival plastic.
The new easyJet Euro Currency Prepaid card is a chip and PIN Visa card. Cardholders can load money onto it after registering online or via text message. Once primed with cash, the card can then be used at 23 million outlets and 500,000 cash machines in the eurozone.
Unlike many rival debit or credit cards, this easyJet card can be used to make purchases and withdraw cash without incurring the usual fees and charges from card issuers for overseas use. That said, some foreign ATM operators do levy their own fees, so always check before use.
All funds loaded onto the easyJet card are applied in pounds sterling and then converted into euros at a fixed exchange rate for that day. There are no transaction fees or charges when loading £100 or more, but a one-off fee of £5.95 is applied when less than £100 is loaded for the first time.
After loading money onto the easyJet card (which can be done 24 hours a day, 365 days a year), cardholders can use their plastic knowing that their purchases will not be affected by fluctuating exchange rates. Also, as they can spend only what is on their cards, they can't 'break the bank' and end up borrowing on credit at sky-high interest rates.
How does easyJet's card compare?
Obviously, the acid test for this and similar plastic cards is how competitive they are when used abroad. Here's how the easyJet Euro Currency Prepaid card compares with others on the market:
Card/

Feature

easyJet

FairFX

Euro Card

Post Office

Travel Money Card

Ryanair

Cash Passport

Virgin Travel

Money Card

Caxton

Europe Traveller

Initial fee

£5.95

(Nil over £100)

£9.95

(Nil over £500)

None

£6

None

None

Monthly/

inactivity fee

None

None

None

£2.50 (after six months)

None

None

Negative balance fee

None

None

None

£10

None

None

Minimum load

€100

€60

£50

£150

£100

€150

Purchases fee (eurozone)

None

None

None

None

None

None

Cash fee (eurozone)

None

€1.50

€2

£2

€1.50

None

Purchases fee (worldwide)

None

None

None

£0.50

None

€1.75

Cash fee (worldwide)

None

€1.50

€2

£2

€1.50

€1.75
As you can see, easyJet's new prepaid card has a one-off fee of £5.95, reduced to zero if £100+ is loaded onto it. There are no monthly management or inactivity fees, no negative-balance fees, no charges for purchases made in the eurozone and no fees for cash withdrawals in the eurozone.
In addition, there are no fees for using the easyJet card to buy goods or withdraw cash outside of the eurozone, although out-of-currency foreign-exchange fees will apply.
To find out just how competitive easyJet's card is, let's compare the cost of getting a card, loading it with between £100 and £500 in cash, then making five purchases and five cash withdrawals in the eurozone. Here are the results for all six cards listed above, ranked from lowest to highest total cost:
Card

Set-up

fee

Purchase

fees

Cash

fees

Total

fees

easyJet Euro Currency Prepaid Card

£0

£0

£0

£0

Caxton FX Europe Traveller

£0

£0

£0

£0

Virgin Travel Money Card

£0

£0

€7.50

(£6.41)

£6.41

Post Office Travel Money Card

£0

£0

€10

(£8.55)

£8.55

Ryanair Cash Passport

£6

£0

£10

£16

FairFX Euro Card

£9.95

£0

€7.50

(£6.41)

£16.36
Note: Uses exchange rate of £1:€1.17
As you can see, easyJet and Caxton FX's cards both levy no fees for our ten eurozone transactions. For the four remaining cards, total fees range from £6.41 at Virgin to £16.36 at FairFX. In terms of fees, easyJet's card is right up there with the best.
The hidden hitch: exchange rates
Clearly, easyJet is keeping its fees to a minimum in order to make its prepaid card as attractive and easy to use as possible. However, there is one other crucial factor to consider when choosing a plastic card for use abroad: the exchange rates on offer.
In my experience, low or no fees are often offset and recouped thorough poor and uncompetitive exchange rates. For example, an exchange rate that is, say, 5% worse than the market-leading rate could cost you £25 for each £500 spent overseas.
Therefore, without comparing exchange rates, it's simply not possible to work out which of these cards offers the best value for money for holidaymakers. That's because cards with higher fees might offer market-beating exchange rates, while no-fee cards could camouflage their true cost through inferior exchange rates.
That said, my pick of the above deck of prepaid plastic cards would be the Caxton FX Europe Traveller card, as Caxton FX has a hard-won, award-winning reputation for offering attractive exchange rates. Then again, for overseas purchases, any of the top four in the above table would probably do the trick.
> Fancy winning £50? We've got five £50 prizes in a draw for anyone who answers one of our Lovemoney surveys.
More on travel:
Be the first to comment
Do you want to comment on this article? You need to be signed in for this feature